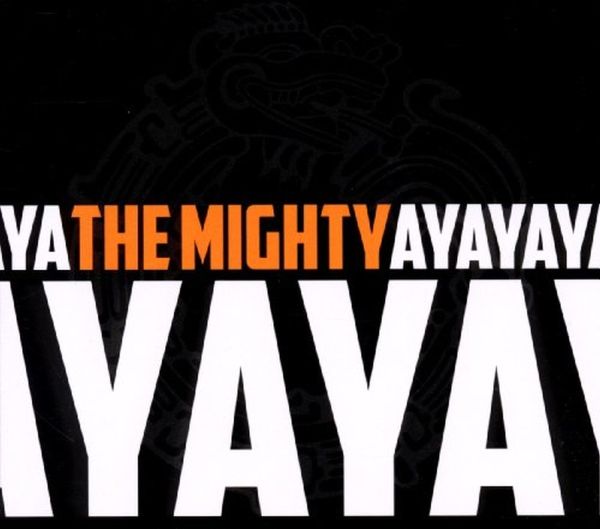 1 - MIGHTY YA-YA, THE - THE MIGHTY YA-YA - (CD)
PORCUPINE

The Mighty Ya-YaDefinition: a four headed monster, previously known as the Little Louis Band, consisting of vocal/guitar, harmonica, drum and bass. The eponymous debut album gives the answers to the real important questions in life: "What would Black Sabbath have sounded like if Santana had joined them in 1971?", "What if a harmonica was a real instrument?", "What if Peter Green was in the Rolling Stones?", "What if Johnny Cash was the leadsinger of Led Zeppelin?" and "Can you nail a fart to a wooden board?"Grind your classic rock albums, add some universal danceable grooves, the firm but gentle grip of Mother Blues, bombastic big-band fury, a hint of kitsch and whoop: theres the Ya-Yas sound. The Mighty Ya-Ya generates some truly original grooves by up-cycling the classic amplified sounds we all (should) love!

TRACKLISTING: 01. Mercury's Rising 3:21 02. We've Been Had 4:05 03. Hurricane Made By A Butterfly's Wings 3:13 04. Momo Konana 2:27 05. Slipping Away 7:08 06. Chasing The Dragon 3:40 07. Lucifer Brings The Light 4:59 08. Two Snakes Crawling 3:05 09. Trouble Soon Be Over 3:19 10. Een Scheet En Drie Knikkers 1:26 11. Pious Bird 3:09

Les personnes qui ont commandé cet article ont aussi commandé SHAGGY DOGS, NOLAN, JOE, ...

Format: CD

Disc Quantity: 1
Date: 28-02-2012
Référence : 423620
Disponibilité: EN STOCK

Prix : 12,75 EUR