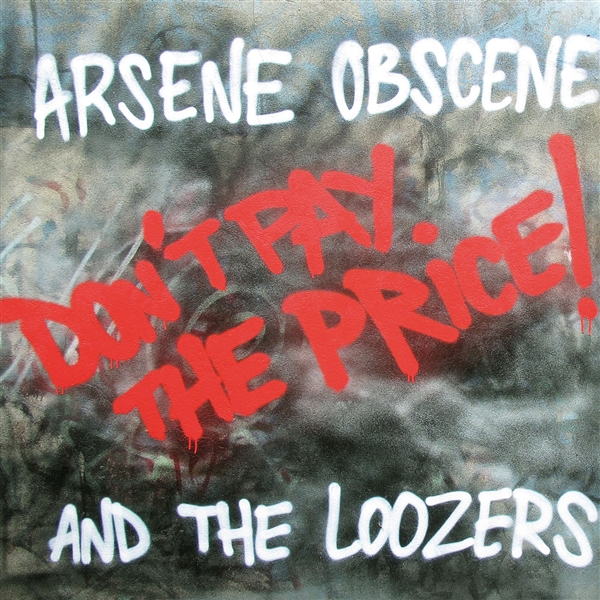 1 - ARSENE OBSCENE & THE LOOZERS - DON'T PAY THE PRICE! - (LP)
MONO-TONE

Fast as the Ramones, raw as the early Saints, poppy as the Nerves, brief as The Briefs, and with that inimitable French punk touch! Fourteen songs, all except one under the two minutes tag, fourteen instant hits! Melodic and crude at the same time, ultra-energic and full of catchy hooks, Arsene Obscenes songs are the kind you sing under the shower AND on the terraces! With previous members of famous French garage and punk bands such as the Electric Mormons, Flaschen, Motarlozer and Veines.

TRACKLISTING: 01. Fascist Police (1mn37s) 02. Vibrate (1mn08s) 03. Pay The Price (1mn39s) 04. New Folklore (1mn32s) 05. Wait Wait (1mn44s) 06. Trip (1mn17s) 07. Tamed Teenage (1mn15s) 08. Dont Talk (again) (1mn18s) 09. 25 Years Ago (2mn11s) 10. Why Why Why (1mn29s) 11. I Want You (1mn36s) 12. Achtung With The Boss (1mn19s) 13. Try To Do That Girl (1mn18s) 14. Betray (1mn38s)

Les personnes qui ont commandé cet article ont aussi commandé ODD MEN OUT, XYZ, ...

Format: LP

Disc Quantity: 1
Date: 14-10-2022
Référence : 558414
Disponibilité: EN STOCK

Prix : 23,25 EUR