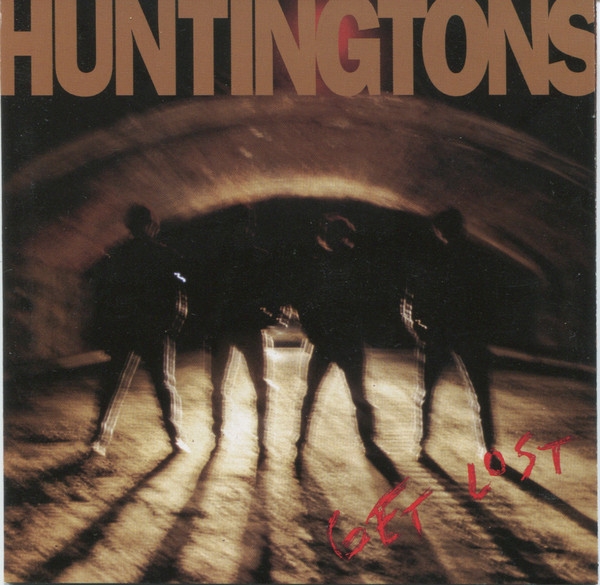 1 - HUNTINGTONS, THE - GET LOST - (LP)
SEXY BABY

In 1999, the Huntingtons released 3 albums within one year; a live album, a Ramones cover album, and their strongest album to date, "Get Lost" on Tooth & Nail Records. In that same year, Joey Ramone (lead singer of the legendary punk band the Ramones) and Arturo Vega (designer for the Ramones) handpicked the Huntingtons to be the backup band for Joey at his birthday bash that year at CBGB's. 9 months after that, the Huntingtons were out touring Europe with Marky Ramone. 2 months later, they were back at CBGBs for another set with Joey Ramone. Flash forward to 2015, their guitarist and drummer were touring the country and eventually the world playing as part of CJ Ramone's band. Sexy Baby Records is proud to announce "Get Lost" will get the vinyl and treatment for the first time.

TRACKLISTING: 01. No Pool Party Tonite 02. I'm Not Going Downtown 03. Hooray For You 04. Shut Up 05. Joanie's Got Problems 06. Poster Kids 07. What Would Joey Do? 08. Samantha Doesn't Want Me 09. Guilty 10. Annie's Anorexic 11. Somebody's Trying To Kill Me 12. I Don't Want It To End This Way

Les personnes qui ont commandé cet article ont aussi commandé THREADS, THE, ...

Format: LP

Disc Quantity: 1
Date: 03-12-2021
Référence : 552369 NEW
Disponibilité: 2/3 SEMAINES

Prix : 34,50 EUR