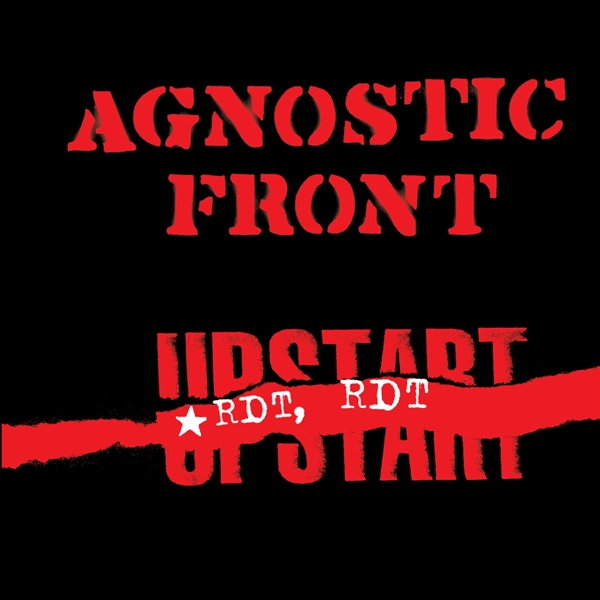 1 - AGNOSTIC FRONT - RIOT, RIOT, UPSTART - (LP)
REBELLION

Providing yet another uncompromising mixture of fast, ferocious New York Hardcore and punk-rock sing-alongs, "RIOT RIOT UPSTARTs" structure is very much alike "SOMETHINGS GOTTA GIVE". With a total of 17 songs, the tracklist offers a variety of stompers - barely clocking the 90 second mark, and street rockin anthems such as title-track "Riot Riot Upstart" and "My Life", undoubtedly leaving producer Lars Frederiksens (Rancid, The Bastards, Old Firm Casuals) mark on to this record!

TRACKLISTING: 01. Police State 02. I Had Enough 03. Riot Riot Upstart 04. Sit And Watch 05. Blood, Death & Taxes 06. Frustration 07. Sickness 08. Shadows 09. Nowhere To Go 10. Trust 11. My Life 12. It's Time 13. Rock Star 14. Nothing's Free 15. Price You Pay 16. Jailbreak 17. Bullet On Mott St.



Format: LP

Disc Quantity: 1
Date: 27-05-2022
Référence : 551432 NEW
Disponibilité: 2/3 SEMAINES

Prix : 23,00 EUR