Dernière mise à jour des Nouveautés: 26-06-2019
27-02-2018
OUT now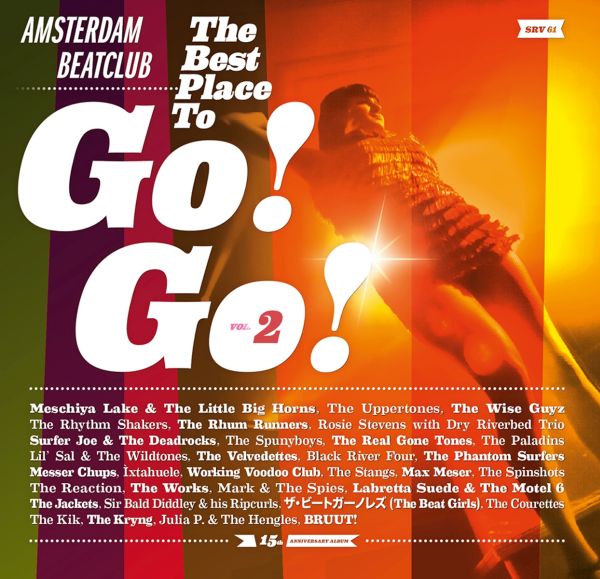 THE BEST PLACE TO GO! GO! 2 - VARIOUS (AMSTERDAM BEATCLUB 15TH ANNIVERSARY ALBUM) (2LP) SONIC RENDEZVOUS

An outstanding 2 record-set presenting the very best bands and artists that performed at Amsterdam BeatClub over the last 15 years! You'll find the best in Garage, Rock'n'roll, Surf, Beat etc. ever to be combined on one record! Included will be a wicked 16 page book full of photos, rare flyers, full length stories and inside information about 15 years of Amsterdam BeatClub, "The Best Place To Go-Go"!! www.AmsterdamBeatClub.nl. Limited edition.



03-02-2017
OUT NOW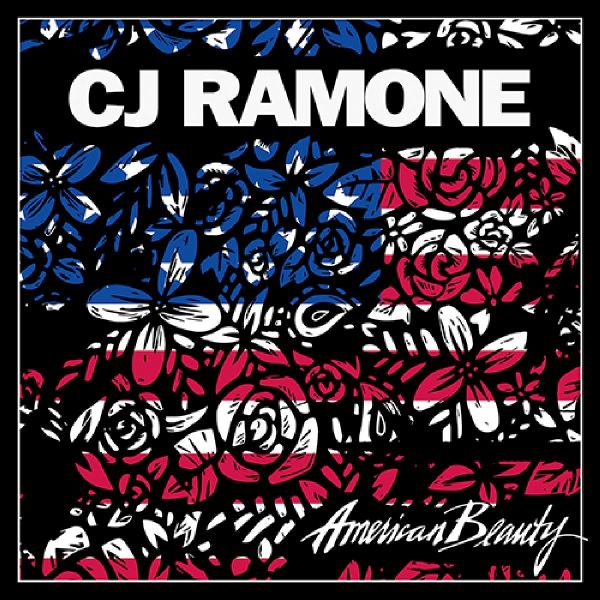 CJ RAMONE - AMERICAN BEAUTY - (CD/LP)
FAT WRECK CHORDS
Out of seven billion or so people on the planet, only seven have been lucky enough to be gifted the Ramones surname. CJ got the nod in 1989 when he expertly stepped in for Dee Dee, and played with the legendary punk quartet until they disbanded in 1996. CJ sang lead vocals on "Strength To Endure", and even wrote two tracks for Ramones farewell album Adios Amigos!. With all of this under his belt, CJ seems to just be getting started. Since 1996, CJ has continued to make music. CJ Ramones debut album Reconquista was unleashed unto the world in 2012, followed by Fat Wreck Chords debut Last Chance to Dance two years later. 2017 brings new fans and the Ramones faithful CJ Ramones strongest material to date in American Beauty. Featuring Steve Soto (Adolescents), Dan Root (Adolescents), and the addition of Street Dogs drummer Pete Sosa; AmericanBeauty continues the sound and style true to the Ramones. The spirit of 77 shines bright on tracks like "Yeah Yeah Yeah" and "Girlfriend In A Graveyard", while being unafraid to slow things down with "Before The Lights Go Out" and "Tommys Gone"(a delicate 90-second acoustic tribute to Tommy Ramone).



17-01-2017
OUT NOW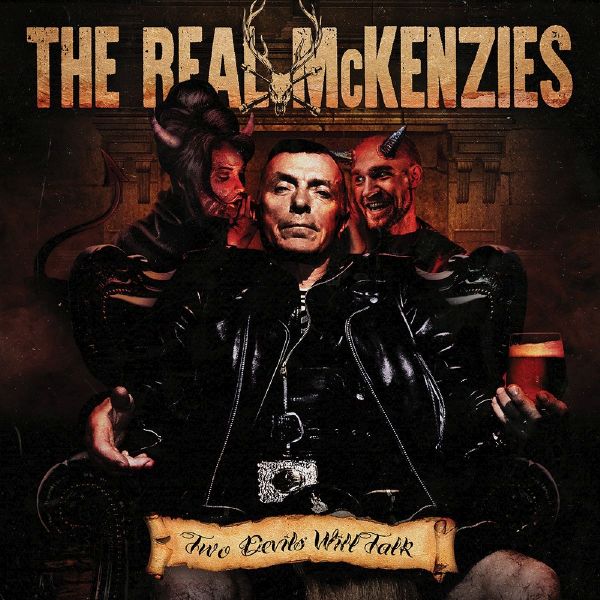 REAL MCKENZIES, THE - TWO DEVILS WILL TALK - (CD/LP)
FAT WRECK CHORDS

Two Devils Will Talk is packed with fourteen rousing songs that incorporate classic punk, hard folk, acoustic and electric instruments, all weaving in the Celtic influence for which the band is known.



28-06-2016
OUT NOW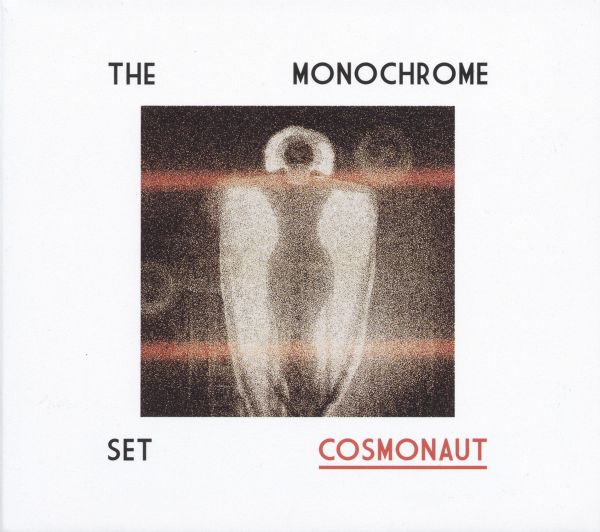 MONOCHROME SET, THE - COSMONAUT - (CD & LP/CD)
TAPETE
At the end of the 70s, The Monochrome Set were part of the first wave of post punk bands. Right from the beginning, the band earned a solid reputation as purveyors of fine pop, gaining praise from 80s contemporaries such as Morrissey and Edwyn Collins. Importantly, in later years this praise has continued with artists such as Franz Ferdinand, The Divine Comedy and Graham Coxon, all citing the band as a key influence on their own work. The Monochrome Set sound has often been described as timeless, and that alone explains why, over the years, the band has continued gaining admirers. "Cosmonaut", the band's 13th album, is a perfect example of this exhilarating mix. The title track opens with a Theremin cyber fly buzzing towards your skull before the song hits, launching you into a mirror dimension that is both familiar and alien. The whole album is a trip that starts with a hallucinating cash-till lady, then travels through dream-sets involving cannibalism, disaffected squirrels, strange gods, dying sweethearts, sexual depravity, Alzheimer's, backward evolution, and ends in an operating theatre, amid a sea of medical tentacles.



28-06-2016
OUT NOW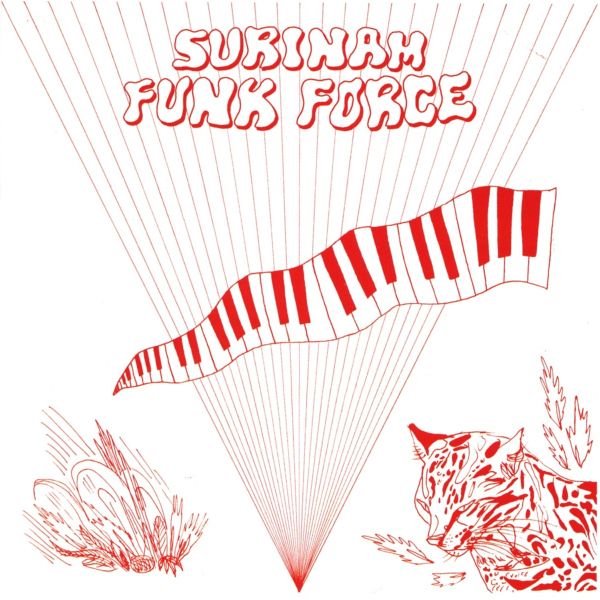 SURINAM FUNK FORCE - VARIOUS (CD/LP)
RUSH HOUR
A compilation of highly collectable and rare Surinamese 45's and LP cuts. Compiled by Antal Heitlager & Thomas Gesthuizen this is the follow up to the Kindred Spirits released Surinam! compilation. This volume goes even deeper into the field of 70ties and 80ties funk music from the Surinamese dance floors...
TRACKLISTING: 01. Steve Watson - Born To Boogie 02. Jam Band 80 - Jammin' (with The Jam Band) 03. Sonny Khoeblal - Craziest 04. Errol De La Fuente - Happiness 05. Sumy - The Funky "g" (only Comes At Night) 06. Explosion - Wakka Mang 07. Eddie Tailor - Love Dance 08. Ronald Snijders - Kaseko Attack 09. Astaria - Jamasa Roro 10. Sound Track Orchestra And Silvy - Tirsa Song (edit) 11. Cyntia - Jhoom Le 12. Langa Langa - Freedom Is The Thing



04-02-2016
OUT NOW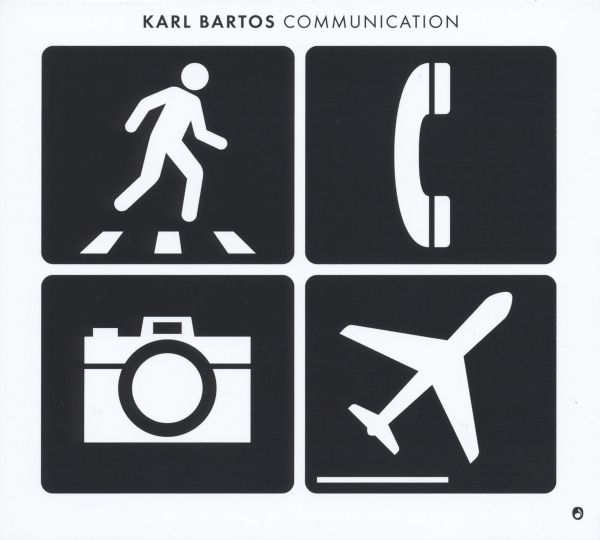 KARL BARTOS - COMMUNICATION - (CD & LP/CD)
TROCADERO
Communication is the debut solo album by ex-Kraftwerk member Karl Bartos. Originally released in 2003 - 13 years after leaving the legendary electronic group - it has now been entirely and pristinely re-mastered for re-release, complete with the bonus track Camera Obscura - a song that eschewsthe term bonus and in the context of the re-release becomes essential. The album is a concept record that deals with communication at the incredibly pivotal time in electronic media and digital culture, shortly after the turn of the millennium. "Communication is about the way images shape our view of the world and how electronic media is going to change the contents of our culture." (Karl Bartos, 2003) However, such was the sense of foresight and depth of thought that Bartos applied to the world of communication in a vastly-shifting aeon that this theme remains as relevant as ever in 2016. The worldof media described and envisioned back then has now simply become a day-to-day reality. Communication is a definitive piece of work that continues to resonate even in the present day, which alone would be enough to justify its re-release but there is another reason.

TRACKLISTING: 01. The Camera 3.56 02. Im The Message 5.02 03. 15 Minutes Of Fame 4.11 04. Reality 4.39 05. Electronic Apeman 5.36 06. Life 3.29 07. Cyberspace 6.33 08. Interview 4.43 09. Ultraviolet 4.08 10. Camera Obscura 6.30 (bonus-track) 11. Another Reality 3.26



02-09-2015
OUT NOW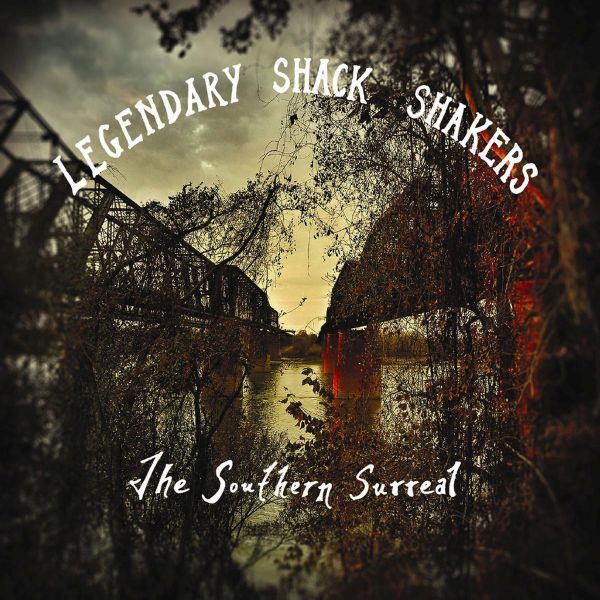 LEGENDARY SHACK SHAKERS - THE SOUTHERN SURREAL - (CD/LP)
The infamous, explosive Southern wrecking crew The Legendary Shack Shakers are back with a brand new full-length titled The Southern Surreal. Their first release in five years, the album lands on the bands 20th anniversary and is their Alternative Tentacles debut. In conjunction with its release, the band will tour across much of the United States and Europe this Fall. The Legendary Shack Shakers incendiary interpretations of the blues, punk, rock and country are all-at-once irreverent, revisionist, dangerous and fun. Built upon a haunting, Southern Gothic theme, The Southern Surreal is a fifteen-track set featuring regular band members Colonel JD Wilkes (vocals, harmonica, banjo), Rod Hamdallah (electric guitar), Mark Robertson (electric and upright bass) and Brett Whitacre (drums), with guest appearances by actor / musician and longtime Shack Shakers fan Billy Bob Thornton, and Jesus Lizard guitarist Duane Denison. Although not legendary upon being named, the Shack Shakers have grown into their reputation due to their six critically acclaimed studio albums, often heavy touring schedule and songs that have been featured on television shows such as HBOs True Blood. Past tour mates and fans include Reverend Horton Heat, Rancid, The Black Keys, Slim Cessnas Auto Club and Hank Williams III.



01-09-2015
OUT NOW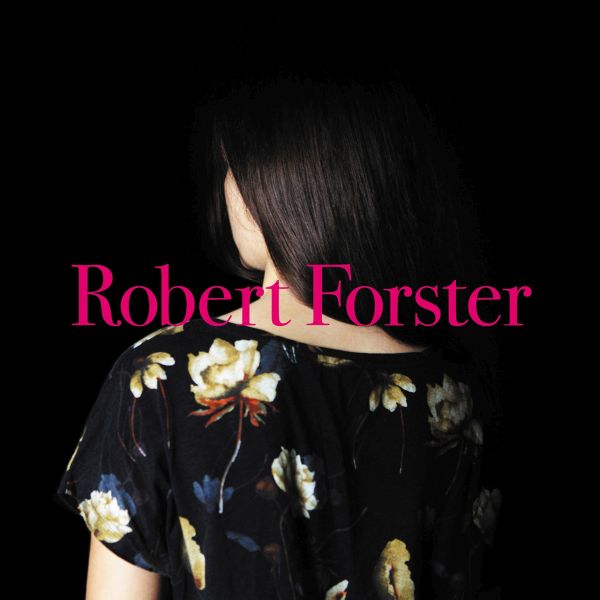 ROBERT FORSTER - SONGS TO PLAY - (CD/LP)
The album is really nothing like he's ever done before, although it retains many of the qualities we know from his songwriting: highly melodic, with incisive, witty lyrics attuned to real people and real lives. The surprise will be the spirit of the record, its sense of adventure and fun - especially after the meditative reflections of The Evangelist (recorded a year after the death of The Go-Betweens co-founder Grant McLennan).Seven years has brought a bolder, wilder approach to sound ... and a set of truly inspiring compositions. Pop songs. Five minute epics. A bossa nova tune. Singer-songwriter classics. Add the more experimental and detailed production assistance of Bromley and McDonald and no wonder - from the album's opening lines on the super-charged Learn To Burn - Forster is bursting to get out and tell his story.Time's a sequence and you wait for changes. Problem is you know I've got no patience. I've got no desire to be the fourth person in line.Seven years in the making. And worth every minute.



18-06-2015
OUT NOW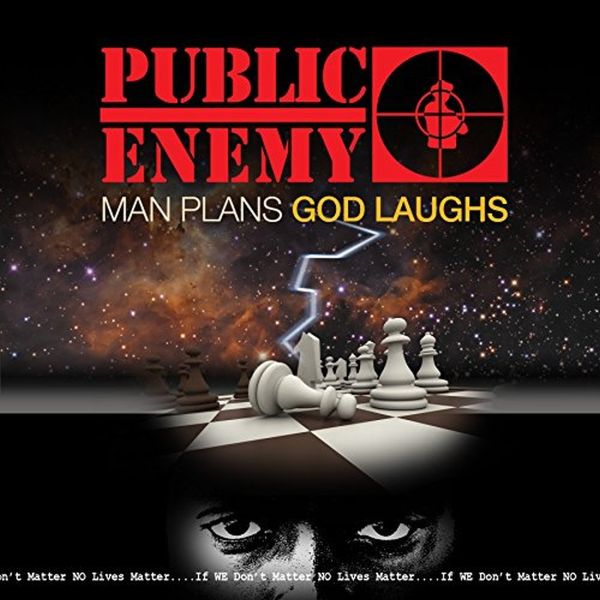 PUBLIC ENEMY - MAN PLANS GOD LAUGHS - (CD/LP/USB) SPITDIGITAL
"Man Plans God Laughs," is the brand new album by Hall of Famers Public Enemy. Chuck, Flavor, Lord, Griff, G-Wiz and the S1W's return for another album, bringing you all new music. If you thought your favorite PE album was "Apocalypse 91," wait until you hear this one!



06-01-2015
OUT NOW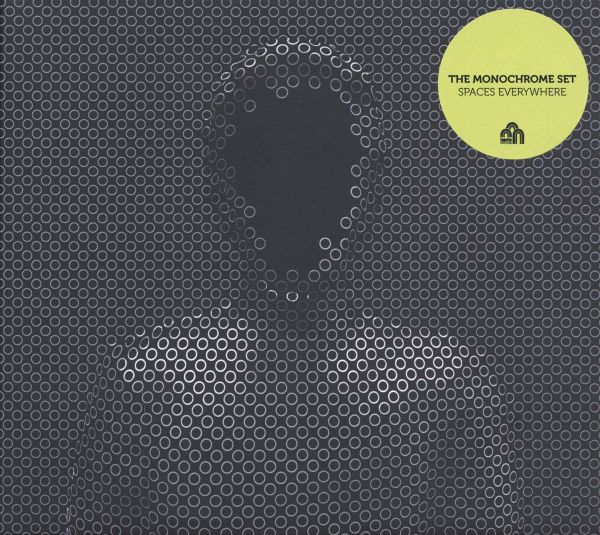 MONOCHROME SET, THE - SPACES EVERYWHERE - (CD/LP)
"On one hand, the music is very melodic and cheerful. The lyrics, however, deal with death, decay, change ... no wonder we are rather popular with the undead," says singer, guitarist and songwriter Bid of the new THE MONOCHROME SET album "Spaces Everywhere". A very particular humor. And a very unique sound: Although this time banjos, Hammond organ, female backing vocals and even flutes can be heard on the new album, experts and laymen alike will recognize: This is THE MONOCHROME SET. Undistorted, nervous guitars, like the soundtrack to a Nouvelle Vague film ... but one featuring Michael Caine, Louis de Funes and Belmondo (directed by Andy Warhol). Peculiarly timeless, it is a sound that can not be categorized. Although rooted in the 1950s and 60s (the guitar sound, for example, is a hybrid of Duane Eddy and Sterling Morrison), it still feels oddly modern. Then there is Bid's voice, which this time is more reminiscent of the great American crooners than of Lou Reed. Bid wrote most of the songs in May and June of 2014. Perhaps the band's popularity among the undead will diminish upon hearing the springtime air that can thus be detected in this music?



16-12-2014
OUT NOW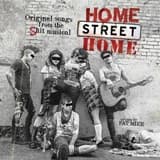 NOFX & FRIENDS - HOME STREET HOME - (CD/LP)
Home Street Home is a new musical written by Fat Mike of NOFX, Jeff Marx, and Soma Snakeoil that will begin production in February, 2015 The album Home Street Home features performances by members of NOFX, Alkaline Trio, Descendents, Lagwagon, No Use For a Name, Mad Caddies, Frank Turner, The Living End, Old Man Markley, Me First and the Gimme Gimmes, Dropkick Murphys, Bad Cop/Bad Cop, Dance Hall Crashers, The Aggrolites, Limp, The Real McKenzies, Mariachi El Bronx, R.K.L., and Tony award winner Lena Hall (Hedwig and the Angry Inch). Album includes songs that will not appear in the live musical. For fans of NOFX, Hedwig and the Angry Inch, Rocky Horror Picture Show!



16-12-2014
OUT NOW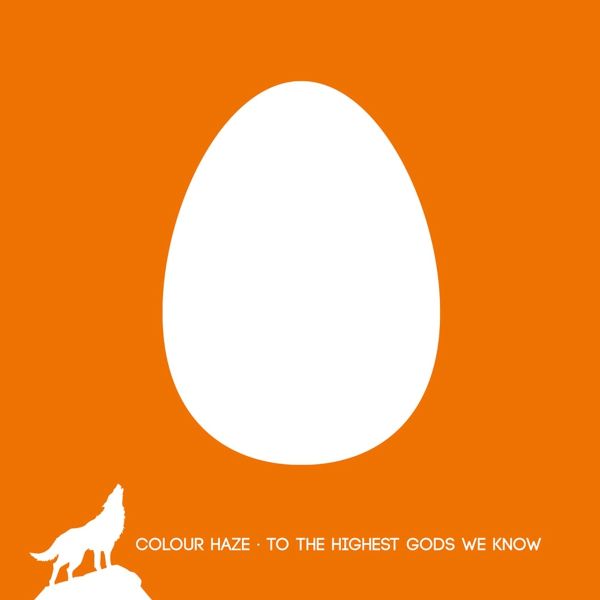 COLOUR HAZE - TO THE HIGHEST GODS WE KNOW (CD/LP)
New studio album with 5 new tracks - running time aprox 42 minutes....
TRACKLISTING: 01. CIRCLES 02. PARADISE 03. UEBERALL 04. CALL 05. TO THE HIGHEST GODS WE KNOW



09-09-2014
OUT NOW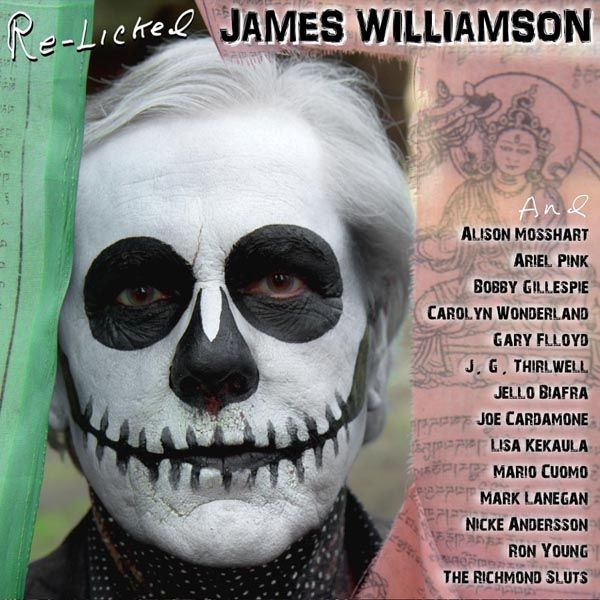 WILLIAMSON, JAMES - RE-LICKED - (CD+DVD/LP+CD+DVD)
plus 24-page booklet of liner notes and pictures of the artists and musicians who participated in the making of the album; includes the 16 track CD (ten vinyl tracks plus six bonus tracks) and a 35 minute DVD that is almost entirely an in-studio making-of film, with candid shots of most of the singers and musicians, as well as three video teasers for the album. Features vocals by: JELLO BIAFRA, CAROLYN WONDERLAND, BOBBY GILLESPIE, ARIEL PINK, ALISON MOSSHART, LISA KEKAULA, JOE CARDAMONE, MARK LANEGAN, RON YOUNG, MARIO CUOMO, NICKE ANDERSSON, THE RICHMOND SLUTS, GARY FLOYD & J.G. THIRWELL!



09-09-2014
OUT NOW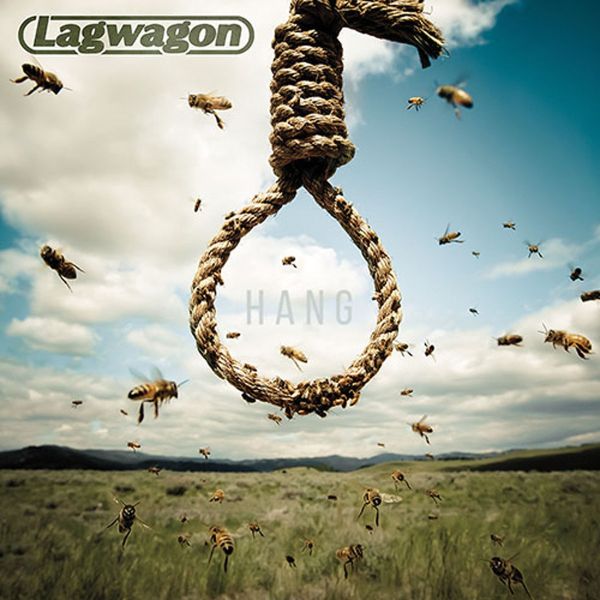 LAGWAGON - HANG - (CD/LP)
First new album in 9 years! While most veteran bands coast into the finish line echoing a familiar cadence, hemmed in by the parameters of the sound theyve defined, LAGWAGON are just now realizing their full potential and picking up speed at the end of the race. As a band that has been heavily influential on modern punk, LAGWAGONs existing resume is beyond reproach, yet Hang outshines all past exploits by utilizing every bit of their hard-earned experience, musicianship, and song writing savvy. Musically its a concoction of Hoss, Trashed, and Blaze, seasoned with Duhs metallic overtones and Lets Talk About Feelings strong sense of melody, and finished off witha progressive character as yet unseen on any previous release. Lyrically its a stunningly substantive commentary on the modern world, written through the lens of a lifetime of visceral experience. Hang is the perfect balance of music and meaning; massive riffs playing off of unforgettable hooks and classic melody, all bound by a stirring tone and message. Casual and dedicated LAGWAGON fans will be blown away by what Hang accomplishes, but it transcends merely appealing to existing devotees. Hang will be reflected on as a quintessentialand genre-defining opus.



10-07-2014
OUT NOW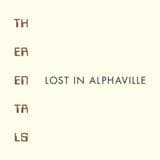 RENTALS, THE - LOST IN ALPHAVILLE - (CD/LP)
POLYVINYL

Lost In Alphaville is a true sonic achievement, The Rentals best album by a mile, a blissfully righteous storm of broken-up guitars, buzz-saw synthesizers, brutally, barbaric rhythms which crumble and crackle against a wash of strings, male and female voices-all blending into 10 perfectly formed pop songs. Not only have The Rentals completely surpassed their first two albums, but Sharp just might be putting forward the best work of his entire career. Features Weezer founding member Matt Sharp and also features Patrick Carney (The Black Keys), Jessica Wolfe & Holly Laessig (Lucius), Ryen Slegr (Ozma) and Lauren Chipman (The Section Quartet). Mixed by D. Sardy (LCD Soundsystem, Jay Z)!



10-07-2014
OUT NOW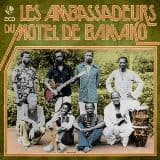 LES AMBASSADEURS DU MOTEL - AMBASSADEURS DU MOTEL DE BAMAKO - (CD)
STERNS

This Big Band from Mali formed in the early 1970s and now one of the legendary outfits in the African music world. Many gifted individuals have drifted through the ranks, including Salif Keita and Kante Manfila. The recorded prolifically and toured widely in Francophone West Africa, ranking a zenith of popularity and performance towards the end of the 70s.They recorded between 1973 -1978 5 albums and 2 singles. By the 1980s life was proving more difficult for large dance bands everywhere and, despite the change to Ambassadeurs Internationaux in the early 80's. Les Ambassadeurs du Motel de Bamako are playing some reunion gigs in the fall 0f 2014. Here the essential compilation: Cd 1 Manding tracks/Cd 2 the funky tracks with various lead singers.



10-07-2014
OUT NOW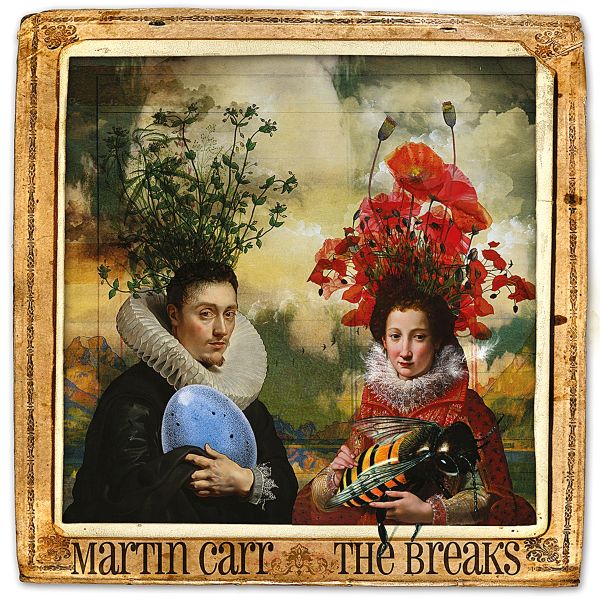 1 - CARR, MARTIN - THE BREAKS - (CD/LP)
TAPETE
Martin Carr was the main songwriter of The Boo Radleys. He was the force behind their position as stars of Alan McGee's Creation Records, their chart hits and NME front covers. Tapetes roster is large and varied: lots of local bands, but also some from the US, Scandinavia and Austria, plus, in Lloyd Cole and Bill Pritchard, a couple of hugely accomplished UK artists with deep history and maverick tendencies. Martin Carr fits that bill perfectly: a songwriter whose work is pop but not necessarily populist, and whose trajectory reveals an ambivalent relationship with conventional sensibilities. Indeed, its an issue he grapples with on one of The Breaks keynote songs: "Here I am swimming in the mainstream/I tell my friends I subvert it from within. I tell myself Im happy as I am."



02-01-2014
OUT NOW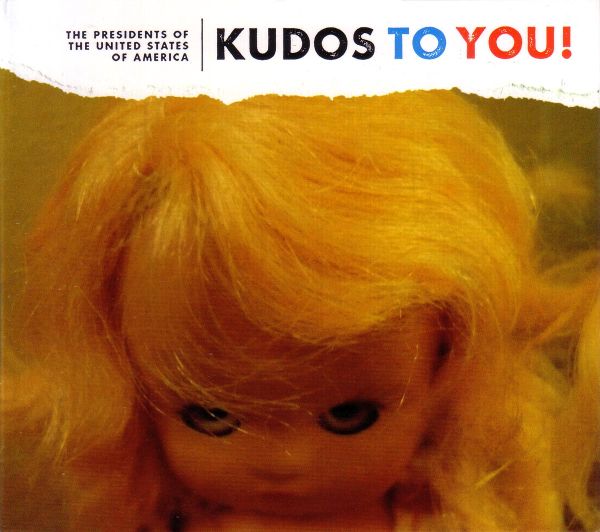 PRESIDENTS OF THE UNITED STATES OF AMERICA - KUDOS TO YOU! - (CD)
2014 brings Kudos To You!, the 7th full length studioalbum from Seattle's The Presidents Of The UnitedStates Of America. Since 1994, PUSA has beenspreading their skewed and joyous brand of pop toaudiences the world over.PUSA has no idea where this album came from.As "full-time part-timers", PUSA had thought themselvesto be "post album", enjoying a relaxed and limited touringschedule combined with liberal hammock time. When they booked two days with their longtime producer and FOH engineer MARTIN FEVEYEAR last October there were no expectations, and no material other than Singer Chris Ballew's notebook. WHOOPS things got out of hand, and a month later Kudos To You! was tracked, necessitating changing their annual PUSAFEST shows inPortland and Seattle to record-release shows. Zing! Kudos To You! is a happy mix of old, new, and brand spanking new, that should hit right at the soft tissue of PUSA fans old and new. Ok, mostly old, but still it's a fun listen and should eventually be purchased by everyone on the planet.



02-01-2014
OUT NOW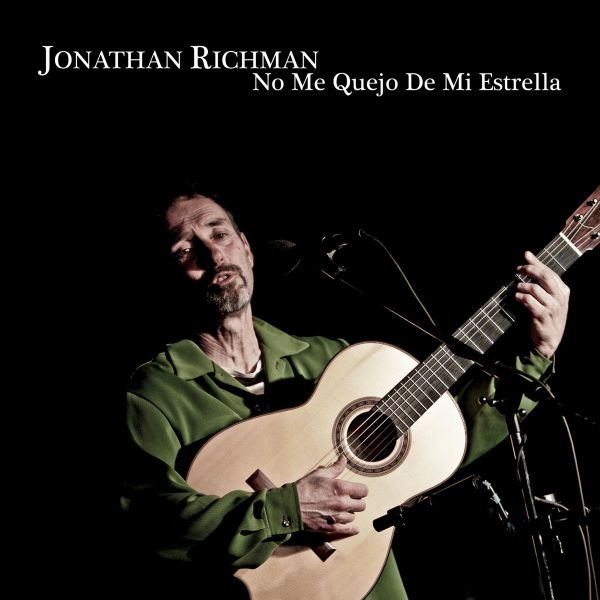 RICHMAN, JONATHAN - NO ME QUEJO DE MI ESTRELLA - (CD/LP)
A collection personally picked by Jonathan Richman, featuring songs from his albums of the last 14 years plus two new tracks from 2013 only available on a limited 7" until now. A rare case of a musician who gets richer, more colourful and stronger with time, yet never forgetting his original flavor.
TRACKLISTING: 01. La Guitarra Flamenca Negra 02. La Fiesta Es Para Todos 03. You Can Have A Cellphone That's Ok But Not Me 04. Because Her Beauty Is Raw And Wild 05. No One Was Like Vermeer 06. When We Refuse To Suffer (i) 07. When We Refuse To Suffer (ii) 08. Here It Is 09. Old World 10. My Baby Love Love Loves Me Now 11. Not So Much To Be Loved As To Love (second Version) 12. My Love For Her Ain't Sad 13. Her Mystery Not Of Highheels And Eyeshadow 14. I Took A Chance On Her 15. Maybe A Walk Home From Natick High School 16. Con El Merengue



28-10-2013
OUT NOW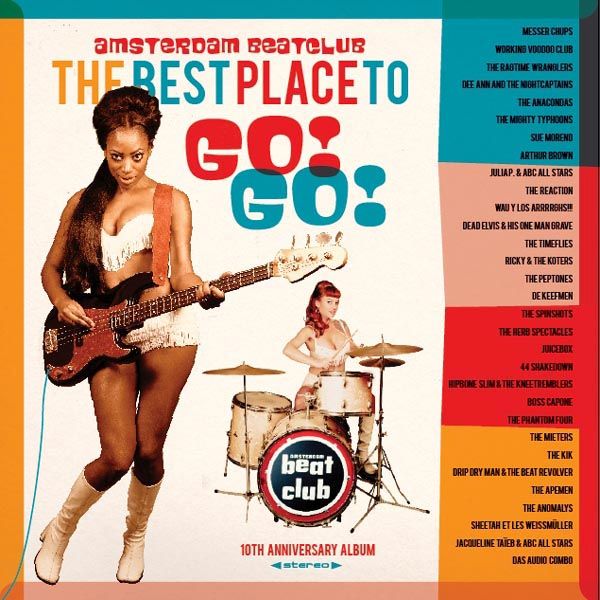 VARIOUS (AMSTERDAM BEATCLUB 10TH ANNIVERSARY ALBUM) - THE BEST PLACE TO GO! GO! - (2CD/2LP) - SONIC RENDEZVOUS /MUNSTER
An outstanding 2 record-set (Munster Records/Sonic Rendezvous), presenting the very best bands and artists that performed at Amsterdam BeatClub over the last decade! You'll find the best in Garage, Rock'n'roll, Surf, Beat etc. ever to be combined on one record! Included will be a wicked 16 page book full of photos, rare flyers, full length stories and inside information about 10 years of Amsterdam BeatClub, "The Best Place To Go-Go"!! www.AmsterdamBeatClub.nl. TRACKLISTING: 01. Messer Chups - Mickey Rat (2:04) 02. Working Voodoo Club - Hey Mama (2:17) 03. The Ragtime Wranglers - The Manhunt (2:34) 04. Dee Ann And The Nightcaptains - I Shot Mister Lee (2:29) 05. The Anacondas - The Big Bang (1:47) 06. The Mighty Typhoons - Spanish Onions (2:35) 07. Sue Moreno - City By Night (2:49) 08. Arthur Brown - The Unknown (4:59) 09. Julia P. & Abc All Stars - The Best Place To Go!go! (3:01) 10. The Reaction - Flush Me (2:04) 11. Wau Y Los Arrrrghs!!! - Delincuente (1:59) 12. Dead Elvis & His One Man Grave - Cold Heart Of Mine (2:14) 13. The Timeflies - Mony Mony (3:12) 14. Ricky & The Koters - Ford Mustang Blues (3:06) 15. The Peptones - Cant Win (2:28) 16. De Keefmen - You Remind Me (2:54) DISC #2: 01. The Spinshots - Before He Left (5:45) 02. The Herb Spectacles - Caf Rica (2:24) 03. Juicebox - Switchblade (1:33) 04. 44 Shakedown - Safronia B. (2:12) 05. Hipbone Slim & The Kneetremblers - Bullmoose (2:54) 06. Boss Capone - Pussy Corner (3:12) 07. The Phantom Four - The Green Room (2:18) 08. The Mieters - Feestje (2:46) 09. The Kik - Zeg Dat Je Van Me Houdt (2:04) 10. Drip Dry Man & The Beat Revolver - Posh And Dirty (2:43) 11. The Apemen - Cor Steijn Rides The Wild (2:37) 12. The Anomalys - Won't You Listen (3:01) 13. Sheetah Et Les Weissmueller - Elle N'aime Qu'elle-meme (2:52) 14. Jacqueline Taieb & Abc All Stars - 7h Du Soir (3:23) 15. Das Audio Combo - Time Lock (2:33)



19-06-2013
OUT NOW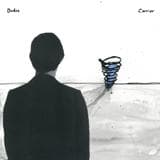 DODOS, THE - CARRIER - (CD/LP)
POLYVINYL
Meric Long and Logan Kroeber recorded The Dodos newalbum, Carrier, in their hometown of San Francisco. Afterguitarist Chris Reimer passed away in early 2012, The Dodosreassessed everything about the band - in particular Longssongwriting. "Chris was a huge influence on the way I think about guitar, songwriting, and music in general," reveals Long. "Seeing how he could transform and shape sound with an electric guitar inspired me to explore more tones and use those tones tobegin writing a song." And so, when he began to formulate the tracks that would ultimately comprise Carrier, Long employed two principles he inherited from Reimer: patience to let a song develop and a judgment-free enthusiasm for sound. Recorded at John Vanderslices Tiny Telephone Studio with by Jay and Ian Pellicci (Deerhoof, Matt Pond PA). Featuring Magik Magik Orchestra (Death Cab For Cutie, Sting, Nick Cave and the Bad Seeds).



19-06-2013
OUT NOW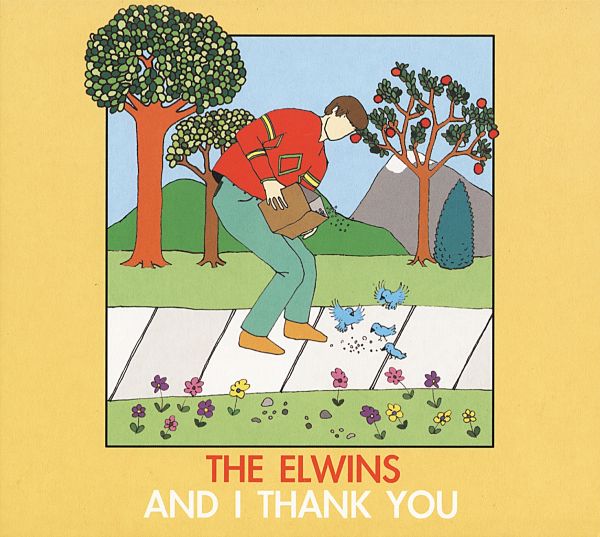 ELWINS - AND I THANK YOU - (CD/LP)
AFFAIRS OF THE HEART
Recorded in Seattle with Bill Moriartry in the producers chair (BLONDE REDHEAD, ISLANDS, Stephen Malkmus) and L. Stu Young (PRINCE, SUM 41) on mixing duties, the album resonates with a love of classic pop from the obvious (THE BEATLES, THE BEACH BOYS, Cat Stevens) to the more obtuse (Zappa being a particular favourite of Feurds). Thus it should be no surprise that the ten tracks rarely burst the three minute barrier yet pack a suitcase of hooks and the odd handbrake turn; And I Thank You may be built on classic pop but THE ELWINS arent interested in being revivalists.



26-04-2013
OUT NOW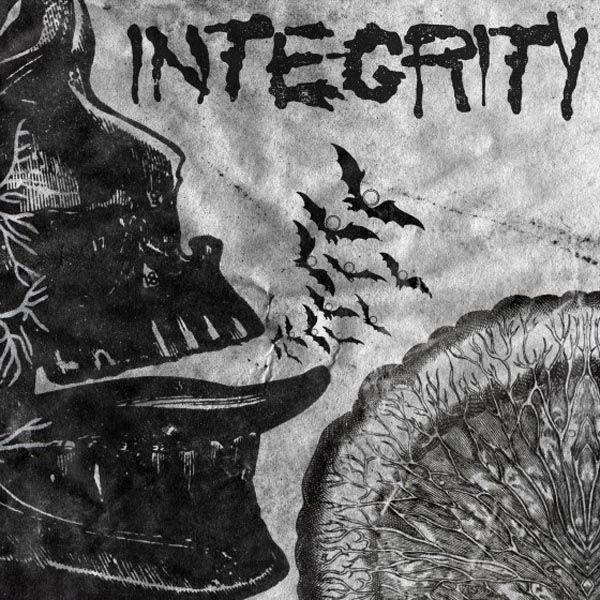 INTEGRITY - SUICIDE BLACK SNAKE - (CD/LP)
MAGIC BULLET /A389

Legions of converted souls worldwide have hailed the name INTEGRITY since 1988. Dwid Hellin and company surged out of the Cleveland underground with a seething style of metal hell-bent on murder, revenge, the occult, and beyond. Amidst countless eras, labels, and line up shifts, founding member/singer, Dwid Hellion continues to carry the band forward, forming his own label, the "Holy Terror Empire", and becoming as iconic within the extreme music underworld as David Koresh, Jim Jones, and Pol Pot are to population control. Over time, the visual and musical dimensions of INTEGRITY have grown fathoms, culminating into the most diverse album in the band's storied existence.



26-04-2013
OUT NOW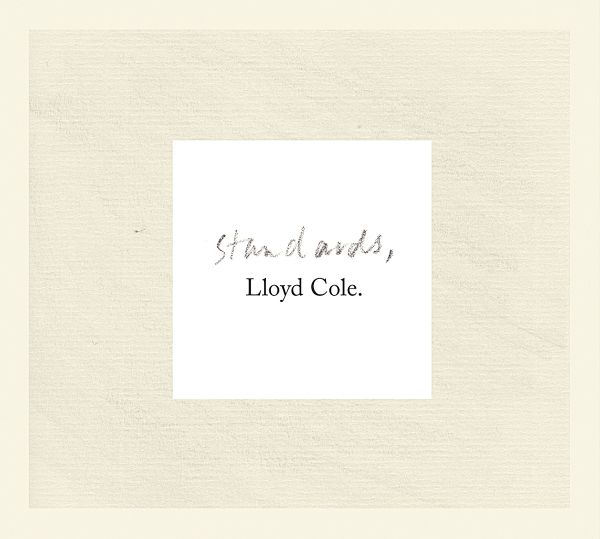 LLOYD COLE - STANDARD - (CD/LP+CD)
BUREAU B
Inspired in part by the vitality he found in septuagenarian Dylans acclaimed 2012 album Tempest - says Cole, 52: "I took it as a kick up the backside." - Standards is a gloriously electric rocknroll record and arguably the best thing he has made since his groundbreaking debut with the Commotions, 1984s Rattlesnakes.



26-04-2013
OUT NOW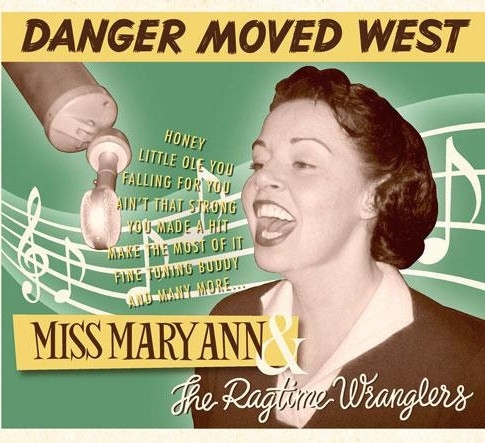 1 - MISS MARY ANN & THE RAGTIME WRANGLERS - DANGER MOVED WEST - (CD/LP)
SONICRENDEZVOUS
Heres the long-awaited new release of Miss Mary Ann & the Ragtime Wranglers "Danger Moved West". It contains 16 songs: catchy ones written by Miss Mary Ann herself, some by Californians Carl Sonny Leyland and Dave Stuckey plus some covers like the title track. Style of the album: rockabilly / rock and roll.The recordings have been made with vintage equipement while playing live in the studio. The band managed to catch a much stronger live feel onto tape then on their earlier albums. Easy for the band this time, because all of the studio sessions took place in between tours through Europe and concerts in the USA and Russia.This time Miss Mary Ann decided to write and record more danceable songs, like "Little Ole You", "You Made a Hit" and "Do You Wanna Rock"; songs that are just asking to be picked-up by the djs. These are alternated with some mid-tempo songs in which Mary Anns stunning voice stands out even more; just listen to "Strange Things" or "Make the Most of It".Guest musicians on the album are New Ranch Girl "Pepper", singing superb harmony vocals at 2 tracks, plus "Boogie Woogie Hall of Famer" Carl Sonny Leyland at the piano on his own song "Honey" and one extra. Both guests already shared stage with the band at various festivals; they fit in just perfectly.



12-04-2013
OUT NOW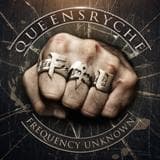 1 - QUEENSRYCHE - FREQUENCY UNKNOWN - (CD/LP/MC)
DEADLINE
25 years after the Mindcrime revolution, the Ryche returns with their 13th Studio album- an new chapter in the epic saga of one of the most critically adored and commercially successful metal bands of all time! Vocal powerhouse and frontman Geoff Tate leads the HEAVIEST R˙che ever, including longtime guitarist Kelly Gray plus newly acquired bassist Rudy Sarzo (Quiet Riot) and drummer Simon Wright (AC/DC, DIO)! Guest appearances by K.K. Downing (Judas Priest), Chris Poland (Megadeth), Ty Tabor (Kings X), Paul Bostaph (Slayer), Lita Ford, Brad Gillis (Night Ranger), Dave Meniketti (Y&T) and more!Packaged with bonus tracks - 4 Queensr˙che classics, newly recorded, including the smash hit single "Silent Lucidity!" Starting April 6 the band will embark on the nationwide 25th Anniversary Operation Mindcrime tour!After 30+ years of music making, most bands are content to simply trudge along, putting out the same type of album again and again, trying to recapture the glory of days past. Not this band, not Queensr˙che. With every new release, Geoff Tate and company push themselves into new directions, new sounds, and dizzying new heights. The result is that Queensr˙che is just as vital and musically relevant today as they ever were. Even when they revisit older ideas, as they did in 2006 with the long awaited sequel to Operation: Mindcrime, the result was one of the most thrilling releases of their extraordinary career. Now, a new chapter is about to be written, a new album, anda new line-up that unites frontman Tate with a stellar group of new players and seasoned vets.Arguably the heaviest version of Queensr˙che ever assembled, the band not only wrote and recorded the 10 brand new songs on Frequency Unknown, but will also be hitting the road toperform the entire Operation: Mindcrime album at select venues across the nation in celebration of that albums 25th anniversary. Make no mistake about it, Queensr˙che is still a musical force to be reckoned with and their legions of fans will undoubtedly be celebrating in 2013!



03-04-2013
OUT NOW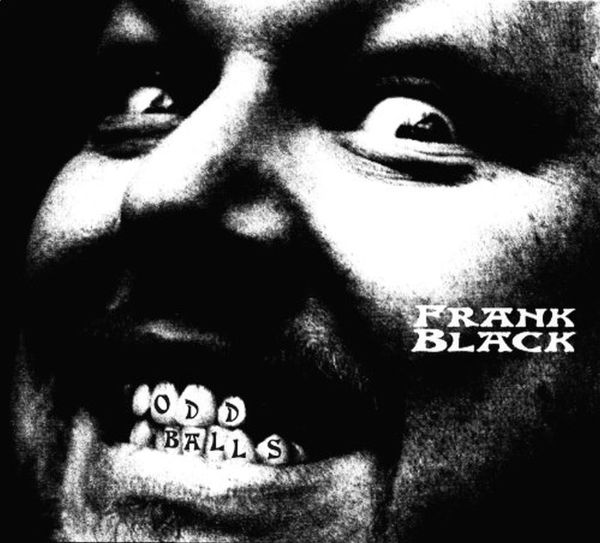 BLACK, FRANK - ODDBALLS - (CD/LP)
BUREAU RECORDS
The Bureau is proud to present the release of Frank Blacks Oddballs, a collection of rare gems recorded between 1994 and 1997.Though technically a re-release, Oddballs is a special treat for fans and historians of Blacks epic career. In its initial release in 2000, it was only sold to the lucky folks who went to Frank Black and the Catholics shows. The album is currently out of print, which should be a crime. Oddballs was made during Frank Blacks transition from a solo studio magician to a purist who recorded everything totally live to 2-track (the method which would eventually be perfected by Frank Black and the Catholics). Many of Oddballs treasures are b-sides either from Blacks 1994 acclaimed studio masterpiece Teenager of the Year or from the almost-live, totally raw and powerful Cult of Ray from 1995. Though these oddities are obscure, they are in no way throwaways. Rather, Oddballs gives us a deeper glimpse into Blacks unique vision of rock n roll. There are moments of real poetic beauty in the very surreally rocking "Announcement" and in the punky adieu to actor John Candy "At the End of the World". These are songs at the heart of who Frank Black is at heart: an oddball. Here he is most open and carefree about it. Not many people can yell "Hate Me! My jackets not right" at the top of their lungs and make us like them, yet somehow Frank Black knows how to do it. Oddballs also features outtakes from that era including covers of Roxy Musics "Remake/Remodel" and the Beau Brummels classic "Just a Little



27-02-2013
OUT NOW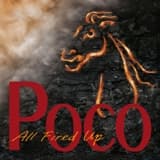 POCO - ALL FIRED UP - (CD)
BLUE ROSE
For 45 years, Poco has been making music in the realm of the classic country rock sound that they helped found in the late 60s, one of the inspired other acts to follow suit - bands such as The eagles, Firefall, The Little Ribver band and Pure Prairie League. But to persist across six decades, you ned to have a rabid fan base that considers your music to be a soundtrack to their livers, or ontinue to evolve and refine you sound while staying true your roots. Poco doe both and it's why their new studio album - their first in eleven years - All Fired Up, is a celebration of longevity and unparalleled songwriting. Poco, still led by singer and songwriter Rusty Young, the addition of two more excellent songwriters in bassist Jack Sundrud and keyboardist Michael Well aswell as drummer George Lawrence over the past decade, helped to re-shape Poco for another generation.



20-02-2013
OUT NOW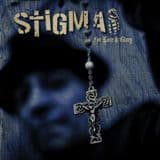 STIGMA - FOR LOVE & GLORY - (CD/LP)
SUNNY BASTARDS
Not only did Vinny Stigma co-found the legendary Agnostic Front but he has also played guitar with NYHC stalwarts Madball. In 2009, Vinny stepped to the forefront with his more punk infused side-project, Stigma, and released "New York Blood." Since then, he's been busy touring with Agnostic Front internationally, yet has found time to write and record the sophomore solo effort entitled "For Love & Glory."



06-02-2013
OUT NOW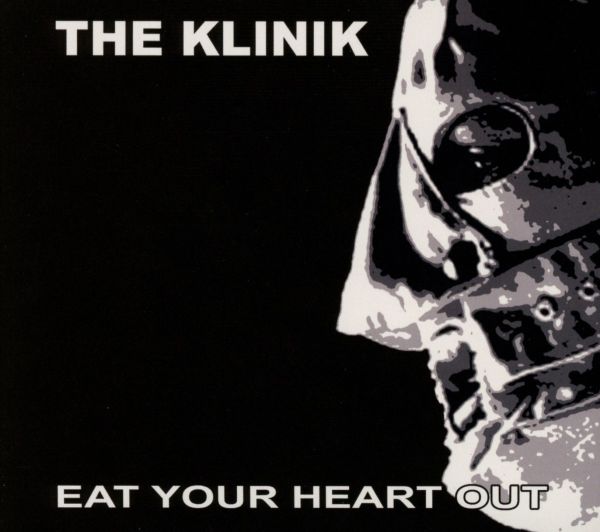 KLINIK, THE - EAT YOUR HEART OUT - (CD/LP)
OUT OF LINE
A legend returns with the first new album in the original line up after 22 years! When Marc Verhaeghens and Dirk Ivens formed under the "The Klinik"-moniker more than 29 years ago, they created an all-new subgenre of electronic music with their enthralling mix of cold, harsh, sequencer-dominated sounds, watered down arrangements, minimalist lyrics and a distinctive, hissing vocal style. Floor fillers, like "Memories", "Moving Hands" or "Black Leather" are still standard repertory in most underground clubs around the world and the groups bare-bones-no-nonsense Industrial-sound is an important inspiration for aspiring groups to this day. On "Eat Your Heart Out", the band has assembled 9 new tracks in the trademark The-Klinik-sound which trickles out of the speakers in a cold, menacing, sparse and often rather fearsome way.



06-02-2013
OUT NOW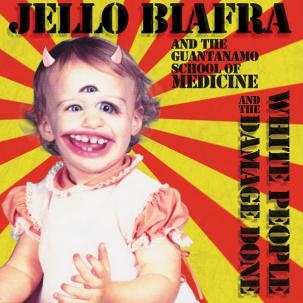 JELLO BIAFRA AND THE GUANTANAMO SCHOOL OF MEDICINE - WHITE PEOPLE AND THE DAMAGE DONE - (CD/LP)
ALTERNATIVE TENTACLES
The second full-length from Jello Biafra and the Guantanamo School of Medicine picks up where last falls SHOCK-U-PY! left off. Covered in gruesome detail this time are corruption ("The Brown Lipstick Parade"), "Werewolves of Wall Street," "Road Rage," and corporate McMedia making pop stars out of small-time crooks to shield the big ones ("John Dillinger") or tabloid pop stars to lobotomize everyone else ("Hollywood Goof Disease"). The title track shines a light on our never-ending foreign policy disasters in ways even Jellos spoken word albums never did. "Crapture" is the perfect song to play for those lovely End Times believers, pointing out how much better the world would be for everyone else left behind-replete with melodies on the scale Biafra hasnt really touched since "Moon Over Marin." Former Dead Kennedys vocalist delivers his first concept album since Frankenchrist. Eye-catching Winston Smith cover art!



30-01-2013
OUT NOW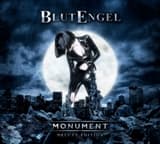 BLUTENGEL - MONUMENT - CD
OUT OGF LINE
Give me your hand and let me take you on a strange and wonderful journey into a dark and fascinating world. With ,Monument", their most opulent album production to date, Blutengel are popularizing Gothic lifestyle in an addictively catchy way. The Berlin-based charts storming bands talent for transforming off-beat subjects and odes to non-conformism into haunting melodies is effectively complemented by a gigantic production and fresh, theatralic outbursts. Chris Pohl and his band play out all facets of their one and a half decades spanning career, embarking on an aural journey that manages to keep the listener mesmerized with dark, minimalist club sounds, monumental dark Pop anthems and deep, emotional ballads.



30-01-2013
OUT NOW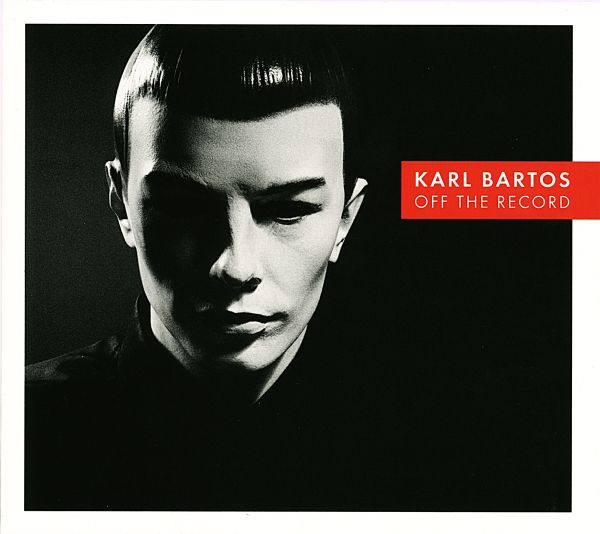 BARTOS, KARL - OFF THE RECORD - CD/LP
BUREAU B
OFF THE RECORD - THE NEW ALBUM FROM KARL BARTOS, EX-KRAFTWERK! An audio-visual sensation! Lost for many years, some of his early music has been reconceived and re-contextualised in a thrilling modern setting. Heres the story: during Kraftwerks heyday Karl Bartos wrote - off the record - a secret acoustic diary. Based on his musical jottings - rhythms, riffs, hooks, sounds, chords and melodies - this is what he has come up with today: twelve brand new, exciting, timeless songs. First run of the CD Version will have a 44 Page Booklet, later Versions will have a 20 Page Booklet.



SHA LA LA'S, THE
SOUL OF THE NATION (L+C) CHANGEMENT
DETOUR

Earlier 45s, the debut Soul Of The Nation and Your Blind Soul have long since sold out on 7" but all five singles appear on this limited edition 12" vinyl which comes with CD and a download code for MP3s.The familiar opening Bass and piano refrain of title track 'Soul Of The Nation' leads the way perfectly, setting us up nicely for the classic ... suite >

Disc Quantity: 2
Date: 2019-06-28
Référence : 533535
Disponibilité : EN STOCK

Format : L+C
Prix : 23,00 EUR
FLASH ZERO
TOUR DE LA TIERRA (LP) CHANGEMENT
FANTAXTIK

"Tour de La Tierra" is the first live album by Flash Zero, one of the pioneering bands of Spanish electronic anddance music from the late 1980s.The tracks were recorded over a series of concerts between 2016 to 2018 in three different continents:Europe, Africa and America.A spectacular sound which makes this music reverberate like a perfect pro ... suite >

Disc Quantity: 1
Date: 2019-07-19
Référence : 534109
Disponibilité : EN STOCK

Format : LP
Prix : 23,25 EUR
VARIOUS
LE BEAT BESPOKE, VOL. 8 (LP) CHANGEMENT
DETOUR RECORDS

As well as a collection of rare and un-issued tracks from the Golden era "Le Beat Bespok" is an international festival every Easter in London. This is volume eight of this popular series and like its predecessors LBB8 is restored and mastered to the highest standard. The selections are sequenced like a fast-moving DJ set featuring current dance ... suite >

Disc Quantity: 1
Date: 2019-06-14
Référence : 526904
Disponibilité : EN STOCK

Format : LP
Prix : 17,75 EUR
DARTS, THE
I LIKE YOU BUT NOT LIKE THAT (LP) CHANGEMENT
ALTERNATIVE TENTACLES

The Darts (US) have exploded onto the scene with a fiercely classic sound that invests deeply in late 60s garage, while incorporating tones of horror-punk and psych-rock. Live, they hurtle through their songs with the reckless abandon of a freight train about to run off the rails, while their calculated musicianship sets a seamless trajectory o ... suite >

Disc Quantity: 1
Date: 2019-06-28
Référence : 527034
Disponibilité : EN STOCK

Format : LP
Prix : 20,25 EUR
CAIS SODRE FUNK CONNECTION
BACK ON TRACK (LP) CHANGEMENT
RASTILHO

Born in the heart of the bohemian neighborhood that gives them their name, CAIS SODRE FUNK CONNECTION is a band of veterans of Portuguese music and true ambassadors of funk and soul.The soul power of this band is assured by Joao Cabrita, Francisco Rebelo, Joao Gomes, David Pessoa, Rui Alves, Jose Raminhos and Miguel Marques, lead by the unmista ... suite >

Disc Quantity: 1
Date: 2019-05-20
Référence : 533248
Disponibilité : EN STOCK

Format : LP
Prix : 25,00 EUR
TOMMY AND JUNE
TOMMY AND JUNE (LP) CHANGEMENT
FAT WRECK CHORDS

Since Fat Wreck Chords began nearly 30 years ago, people have associated the label with a certain sound, and its safe to say it bears little resemblance to Tommy and June. The self-titled debut from the mysterious duo lacks the aggressive, overdriven power of the bands on Fat Wrecks Mount Rushmore. Tommy andJunes 10 tracks stick mostly to acous ... suite >

Disc Quantity: 1
Date: 2019-06-21
Référence : 533663
Disponibilité : EN STOCK

Format : LP
Prix : 16,75 EUR
VARIOUS
CAMBODIAN NUGGETS (LP) CHANGEMENT
AKENATON

Before the Khmer Rouge took power in 1975, unleashing a horrifying genocide, Cambodia had one of the most vibrant and exciting music scenes in Asia. With a mixture of traditional Khmer music and a myriad of western genres (from French and latin music, to rock-and-roll , rhythm-and-blues, surf, psychedelia, soul and many more) the few pre 75 Cam ... suite >

Disc Quantity: 1
Date: 2019-07-12
Référence : 533913
Disponibilité : EN STOCK

Format : LP
Prix : 20,00 EUR
DARK CARNIVAL
THE LAST GREAT RIDE (LP) CHANGEMENT
BANG!

Detroit High Energy Rock at its purest essence!!!! Niagara (DESTROY ALL MONSTERS) & Ron Asheton (THE STOOGES) among other great Detroit musicians recorded this killer album back in 1996. Now it is finally reissued on vinyl with two added tracks to the original vinyl release, remastered in order to get its purest sound, and new artwork courtesy ... suite >

Disc Quantity: 1
Date: 2019-07-07
Référence : 533865
Disponibilité : EN STOCK

Format : LP
Prix : 22,25 EUR
PERU NEGRO
PERU NEGRO (LP) CHANGEMENT
VAMPISOUL

Afro-Peruvian music, also known as "musica criolla", finds its roots in West African music, Spanish and European genres and native musical traditions from Peru. After a long struggle to preserve it through oral means over generations, a renewed interest in those rhythms and melodies arose in the 1950s.The dance company Peru Negro won the main a ... suite >

Disc Quantity: 1
Date: 2019-07-12
Référence : 534048
Disponibilité : EN STOCK

Format : LP
Prix : 22,25 EUR
D.I.
LIVE AT THE DIVE (LP) CHANGEMENT
NICKEL AND DIME

D.I. is a Southern California punk rock band formed in 1981 in Fullerton, California. The band features ex-Adolescents and ex-Social Distortion member, Casey Royer, on lead vocals. Considered one of the premier punk bands from Orange County, D.I. influenced such bands as Face To Face, The Offspring and Pennywise. D.I. has a rich history in the ... suite >

Disc Quantity: 1
Date: 2019-07-05
Référence : 534276
Disponibilité : EN STOCK

Format : LP
Prix : 21,00 EUR
DIPLOMATS OF SOLID SOUND
A HIGHER PLACE (LP) CHANGEMENT
PRAVDA

Pravda Records proudly presents the sixth full-length by Iowa City Ambassadors of groove The Diplomats Of Solid Sound, entirely mixed and edited at The Magic Barn in Iowa City and inspired by the sounds of the best 60s style soul and funk. Having already cut 5 full-length albums, "Instrumental Action Soul" (Prescription Records - 2001), "Let's ... suite >

Disc Quantity: 1
Date: 2019-07-05
Référence : 534570
Disponibilité : EN STOCK

Format : LP
Prix : 25,75 EUR
FAERIE RING
THE CLEARING (LP) CHANGEMENT
KING VOLUME

Evansville, Indiana-based fuzz rock alchemists FAERIE RING will release their debut full-length, The Clearing, June 7th via King Volume Records. Expanding on the green haze of Sleep and the rocking, desert grooves of Kyuss, FAERIE RING is clearly rooted in the art of riff worship.

Disc Quantity: 1
Date: 2019-07-05
Référence : 534571
Disponibilité : EN STOCK

Format : LP
Prix : 20,00 EUR
FREEZE, THE
CALLING ALL CREATURES (LP) CHANGEMENT
SLOPE

True believers everywhere unite! Conspiracy theorists and dark web connoisseurs rejoice! Neighborhood watch dogs and whistleblowers jump up and be counted because The Freeze have a record for you. Calling All Creatures is the first long player by The Freeze in twenty years and it is definitely worth the wait. Bill Close, Clif Hanger, Zack Carmi ... suite >

Disc Quantity: 1
Date: 2019-06-28
Référence : 534574
Disponibilité : EN STOCK

Format : LP
Prix : 21,75 EUR
MONNONE ALONE
SUMMER OF THE MOSQUITO (LP) CHANGEMENT
MERITORIO

Landing plumb in the sweet spot where jangle and power-pop collide, guitars are cranked and vocal harmonies laid on thicker than pomegranate molasses.band of Mark Monnone (ex-Lucksmiths) and featuring members of A-grade pop tinkerers Architecture in Helsinki, Mid-State Orange and Aleks & the Ramps!

Disc Quantity: 1
Date: 2019-05-17
Référence : 533604
Disponibilité : EN STOCK

Format : LP
Prix : 17,00 EUR
HOLY TUNICS
HIT PARADE LEMONADE SUPERSONIC SPREE (LP) CHANGEMENT
MERITORIO

This new Holy Tunics record employs the band brandishing their best power-pop, guitar lines you almost get college rock vibe

Disc Quantity: 1
Date: 2019-06-21
Référence : 534053
Disponibilité : EN STOCK

Format : LP
Prix : 19,00 EUR
LORD'S FAMILY
INNERE MUSIK (10") (EP) CHANGEMENT
SIREENA

Sireena Records is proud to release this limited vinyl 10inch, a true gem from the thriving Krautrock era of the early 70's!LORD'S FAMILY was a music community that was founded in Nuremberg in 1970 and existed from 1971 to 1974 in Beilngries in the Altmuhltal in Bavaria.The group's mystical and ecological identity, which was one of the first ... suite >

Disc Quantity: 1
Date: 2019-06-21
Référence : 534481
Disponibilité : EN STOCK

Format : EP
Prix : 19,00 EUR
LUNAR SHADOW
THE SMOKELESS FIRES (LP) CHANGEMENT
CRUZ DEL SUR

Epic classic metal goes head-to-head with blazing Scandinavian black metal on Lunar Shadows firebrand sophomoreeffort, The Smokeless Fires.From the explorative mind of Max Birbaum comes The Smokeless Fires, the second full-length from Lunar Shadow, aband pushing the boundaries of classic metal with an album that explores themes of passion and t ... suite >

Disc Quantity: 1
Date: 2019-06-14
Référence : 533341
Disponibilité : EN STOCK

Format : LP
Prix : 23,25 EUR
SKELATOR
CYBER METAL (LP) CHANGEMENT
GATES OF HELL

On their Gates of Hell Records debut, Seattle metal veterans Skelator churn out eight unforgiving metal anthemssoaked in sci-fi imagery!Long-standing west coast metal stalwarts Skelator emerge with Cyber Metal, an anthemic, steely offering of classicmetal featuring high-wire vocals, NWOBHM riffing, all with a sci-fi lyrical bent."No songs about ... suite >

Disc Quantity: 1
Date: 2019-06-14
Référence : 533343
Disponibilité : EN STOCK

Format : LP
Prix : 23,25 EUR
RAVENSHIRE
A STONE ENGRAVED IN RED (LP) CHANGEMENT
CRUZ DEL SUR

Timeless traditional metal from the heart of Portugal - including a memorable tribute to fallen Manilla Road leaderMark "The Shark" Shelton.Ravensires quest for global metal prominence continues on their third full-length effort, A Stone Engraved in Red, analbum of might, spirit and will - dedicated to Mark "The Shark" Shelton and Hartmuth "Bar ... suite >

Disc Quantity: 1
Date: 2019-06-14
Référence : 534117
Disponibilité : EN STOCK

Format : LP
Prix : 23,25 EUR
LITTLE SUE
GOLD (LP) CHANGEMENT
SECRET SOUND

Gold is the latest from Little Sue. Combining her penchant for pop with her outlaw-country sound and a hint of John Lennon, Sue has again spun her heartbreak into this shimmering fabric with seven originals plus a cover of the ELP classic, From the Beginning. On Gold, Little Sue recalls, "My heart has been broken many times, most recently in ... suite >

Disc Quantity: 1
Date: 2019-06-20
Référence : 534206
Disponibilité : EN STOCK

Format : LP
Prix : 19,75 EUR
HIPBONE SLIM ONE MAN BAND
GONNA HAVE MY CAKE AND EAT IT! (10") (EP)
MONSTER MASH

The man from Hipbone Slim and the Kneetremblers, Sir Bald & His Ripcurls & the Mings is back on Monster Mash Records as a onemanband!! Yep. this Hipbone hes been busy! This record contains some fine pure onemanband stompin' and we know you will like it!

Disc Quantity: 1
Date: 2019-05-15
Référence : 534419
Disponibilité : EN STOCK

Format : EP
Prix : 10,75 EUR
DEAD ELVIS & HIS GRAVEMEN
SIX BONECRAKIN' HITS (10") (EP)
MONSTER MASH

Dead Elvis record went back to thee Gravemen and recored six bone crackin' hits on a 10"vinyl!!!! This is very cool stuff recorded at Lee Tea's, Gravecave in Malmo Sweden. Only 500pcs, baby!!

Disc Quantity: 1
Date: 2019-06-14
Référence : 534418
Disponibilité : EN STOCK

Format : EP
Prix : 10,75 EUR
DIRTY DEAD
NOCTURNAL EMISSIONS (L+C)
NOTHING BUT A NIGHTMARE

Their first new album in 10 years! Dirty Dead return with 13 tracks of ripping fast melodic horror punk from members of Death Metal and Grindcore bands Fatalist, Handsome Prick, DECRYPT, and POOR (Point Of Our Resistance). Nocturnal Emissions features ultra-fast precision drumming that only a Grindcore drummer could pull off, pitted against the ... suite >

Disc Quantity: 2
Date: 2019-06-07
Référence : 534159
Disponibilité : EN STOCK

Format : L+C
Prix : 28,75 EUR
LENZ, KIM
SLOWLY SPEEDING (LP)
BLUE STAR

Following the critically-acclaimed album Follow Me, roots music icon Kim Lenz returns with her fifth release Slowly Speeding. A culmination of some two decades of honing her songwriting and performing craft, Speeding layers her influences over a soundscape spanning Western Gothic through Rhythm and Blues to Honky Tonk and Rockabilly. Evocative, ... suite >

Disc Quantity: 1
Date: 2019-02-22
Référence : 524634
Disponibilité : EN STOCK

Format : LP
Prix : 21,50 EUR
HEWHOCANNOTBENAMED
THE GOOD, THE BAD, AND THE BRUTAL (LP)
SPAGHETTY TOWN

He Who Cannot Be Named has been playing punk rock for almost 30 years, most of that time with the legendary "Dwarves". An original member of this San Francisco based combo, he wrote or co wrote many of your favorite tunes from the early Sub Pop albums "Blood Guts and Pussy", and "Thank Heaven For Little Girls". "The Good, The Bad, and The Bruta ... suite >

Disc Quantity: 1
Date: 2019-06-21
Référence : 521747
Disponibilité : EN STOCK

Format : LP
Prix : 21,00 EUR
LESSER GLOW
RUINED (LP)
PELAGIC

A necessary change from the common kind, this Boston five-piece brings an undeniable heaviness, with lyrics and music coexisting in the same beautiful, dynamic and volatile space. Heavy but not excessive. Massive yet not gratuitous. Meticulous. Focused. Direct. Necessary. The idea of LESSER GLOW grew as a response to the unrealistic progression ... suite >

Disc Quantity: 1
Date: 2019-06-21
Référence : 534260
Disponibilité : EN STOCK

Format : LP
Prix : 19,25 EUR
DUBBLESTANDART/FIREHOUSE CREW
REGGAE CLASSICS (L+C)
ECHO BEACH

Dubblestandart presents with the deepest respect to the originators a limited selection of reworks of reggae classics, focusing on works that have been pivotal for the inspiration of Dubblestandart's bandleader Paul Zasky since day one, when forming the band. Today considered as classic reggae music, so much remains unchallenged, this little is ... suite >

Disc Quantity: 2
Date: 2019-06-21
Référence : 533683
Disponibilité : EN STOCK

Format : L+C
Prix : 22,25 EUR
CATENARY WIRES, THE
TIL THE MORNING (LP)
TAPETE

The Catenary Wires are Rob Pursey and Amelia Fletcher. They specialise in emotive indie duets, capturing the spirits of Nancy Sinatra and Lee Hazelwood, Serge Gainsbourg and Brigitte Bardot, and releasing them into modern Britain. The resulting songs will appeal to fans of Courtney Barnett and Kurt Vile or Isobel Campbell and Mark Lanegan. On t ... suite >

Disc Quantity: 1
Date: 2019-06-14
Référence : 525709
Disponibilité : EN STOCK

Format : LP
Prix : 17,00 EUR
ARKBRO, ELLEN
CHORDS (LP)
SUBTEXT

With CHORDS, the Stockholm-based musician and composer Ellen Arkbro returns to Subtext, following her acclaimed debut album For Organ and Brass. This longplayer sees Arkbro adopt a more minimalist approach, focusing on the immediate qualities of sound and elegantly expanding the tonal capacities of acoustic instruments using precise, subtle syn ... suite >

Disc Quantity: 1
Date: 2019-06-14
Référence : 533881
Disponibilité : EN STOCK

Format : LP
Prix : 19,75 EUR
YOUFF
20/20 HINDSIGHT (LP)
STADSKANKER

'20/20 Hindsight', the second full - album of YOUFF. A new formation with 2 new members, Michiel de Naegel on vocals and Arjen Verswijvelt on guitar. 'Twenty Twenty' is the first part of 19 songs spread over 2 records released on the Brussels based label STADSKANKER. Vocals: Michiel De Naegel (30.000 MONKIES, Joeri Chipsvingers)Guitar: Arjen Ve ... suite >

Disc Quantity: 1
Date: 2019-06-07
Référence : 533895
Disponibilité : EN STOCK

Format : LP
Prix : 19,00 EUR
PARK, PATRICK
HERE/GONE (LP)
DOWNWARD ROAD

Los Angeles-based singer-songwriter Patrick Park returns with a new full-length, Here/Gone. For Here/Gone, Park tapped producer Rob Schnapf (Beck, Kurt Vile, Elliott Smith) for the first time since 2007's acclaimed Everyone's in Everyone, and the pair distilled Park's introspective folk songs to classic voice and guitar combinations highlighted ... suite >

Disc Quantity: 1
Date: 2019-06-21
Référence : 534161
Disponibilité : EN STOCK

Format : LP
Prix : 21,75 EUR
AUSTERITY PROGRAM, THE
BIBLE SONGS 1 (LP)
CONTROLLED BURN

LP is limited to 600 copies, die-cut/foil-printed jacket and it's fully analog recordingLast release - 2014s "Beyond Calculation" - LPs are fully sold out, (Rolling Stone: Top 25 Metal Albums of 2014).Similar to: Big Black, Godflesh, the Jesus Lizard, Hammerhead

Disc Quantity: 1
Date: 2019-06-14
Référence : 533942
Disponibilité : EN STOCK

Format : LP
Prix : 27,00 EUR
SIGNAL AOUT 42
INSURRECTION (L+C)
OUT OF LINE

Limited coloured 2LP (incl. CD). Six years after ,Inspiration" Signal Aout 42 strike back with , Insurrection". The Belgian EBM legend focus their strength and are completely unstoppable on the new album. Impulsive beats celebrate the battle of the machines that has never been that versatile yet tasteful. Being revolutionists of electronic musi ... suite >

Disc Quantity: 3
Date: 2019-06-07
Référence : 533256
Disponibilité : EN STOCK

Format : L+C
Prix : 35,25 EUR
BLACK FLAMINGOS
PLAY SPEEDWAY AND OTHER HITS (LP)
HI-TIDE

Play Speedway and Other Hits is the second LP from surf noir trio BLACK FLAMINGOS - as seen supporting DICK DALE, THE VENTURES, LOS STRAITJACKETS, THE 5.6.7.8S & MESSER CHUPS, at Surfer Joe Summer Festival, The Hukilau, Surf Guitar 101 Convention & Hi-Tide Summer Holiday, and featured by Normans Rare Guitars. The album explores more complex tex ... suite >

Disc Quantity: 1
Date: 2019-06-07
Référence : 533590
Disponibilité : EN STOCK

Format : LP
Prix : 20,50 EUR
TULAVIOK
DECHE A LA CHTOUILLE (LP)
DIRTY PUNK

Its been 10 years already since weve re-pressed that landmark of French punk rock, and 22 years since the release of the original album Deche à la Chtouille . This TULAVIOK vinyl, which has been unavailable for ages, once again undergoes the Dirty Punk treatment. The band s concept: doing bawdy songs the punk way.To rise to the occasion, we ha ... suite >

Disc Quantity: 1
Date: 2019-06-14
Référence : 394710
Disponibilité : EN STOCK

Format : LP
Prix : 15,25 EUR
CAPTAIN BEYOND
LIVE IN NEW YORK, JULY 30TH, 1970 (LP)
PURPLE PYRAMID

Highly collectible, limited edition reissue of this powerful live performance by UK rock supergroup Captain Beyond!Recorded at the height of the band's powers this performance has all the best CB songs including "Dancing Madly Backwards," "Armworth" and more!Only 500 CDs made and each comes in a special mini LP gatefold wallet with hand-numbere ... suite >

Disc Quantity: 1
Date: 2019-06-21
Référence : 533356
Disponibilité : EN STOCK

Format : LP
Prix : 34,75 EUR
BANG TANGO
ROCK AND ROLL EST. 1988 (LP)
DEADLINE

Collector's edition career retrospective from cult L.A. rockers Bang Tango!Features the band's best known numbers including the massive hit "Someone Like You" plus fan favorites "Untied And True," "Dressed Up Vamp," "Love Injection" and more!Only 600 CDs made and each comes packaged in a hand-numbered mini LP gatefold wallet while the vinyl pre ... suite >

Disc Quantity: 1
Date: 2019-06-21
Référence : 533358
Disponibilité : EN STOCK

Format : LP
Prix : 34,75 EUR
SIR PSYKO AND HIS MONSTERS
TILL THE END (LP)
CRAZY LOVE

Originally intended to be released as a 'Psychobilly goes Western' mini concept album, S.P.a.h.M. changed their minds and created yet another full-length punch in the face to knock out both their loyal following and those innocent minds that don't get outta their way fast enough. In fact Till The End is one of the most varied Psychobilly albums ... suite >

Disc Quantity: 1
Date: 2019-06-07
Référence : 533994
Disponibilité : EN STOCK

Format : LP
Prix : 17,00 EUR
KREWMEN, THE
SWEET DREAMS (LP)
CRAZY LOVE

More excellent and classic british Psychobilly saw the light of the earth with SWEET DREAMS in 1987! Still with the outstanding singer Mark Cole!

Disc Quantity: 1
Date: 2019-06-07
Référence : 534002
Disponibilité : EN STOCK

Format : LP
Prix : 18,00 EUR
LUNA, LUEDJI
UM CORPO NNO MUNDO (LP)
STERNS

Born Luedji Gomes Santa Rita in 1987 in Salvador, the Bahian capital in Brazil's north east, she was named"Luedji" by her parents in homage to a queen of the Lunda people of Congo and Angola. As Luedji says: "There's areason I have an African name. My parents are part of the black militancy movement and designed their children asfighting weapon ... suite >

Disc Quantity: 1
Date: 2019-06-21
Référence : 534086
Disponibilité : EN STOCK

Format : LP
Prix : 18,25 EUR
FLASH ZERO
TOUR DE LA TIERRA (CD) CHANGEMENT
FANTAXTIK

"Tour de La Tierra" is the first live album by Flash Zero, one of the pioneering bands of Spanish electronic anddance music from the late 1980s.The tracks were recorded over a series of concerts between 2016 to 2018 in three different continents:Europe, Africa and America.A spectacular sound which makes this music reverberate like a perfect pro ... suite >

Disc Quantity: 1
Date: 2019-07-19
Référence : 534110
Disponibilité : EN STOCK

Format : CD
Prix : 15,00 EUR
VARIOUS
LE BEAT BESPOKE, VOL. 8 (CD) CHANGEMENT
DETOUR RECORDS

As well as a collection of rare and un-issued tracks from the Golden era "Le Beat Bespok" is an international festival every Easter in London. This is volume eight of this popular series and like its predecessors LBB8 is restored and mastered to the highest standard. The selections are sequenced like a fast-moving DJ set featuring current dance ... suite >

Disc Quantity: 1
Date: 2019-06-14
Référence : 526905
Disponibilité : EN STOCK

Format : CD
Prix : 17,75 EUR
CAIS SODRE FUNK CONNECTION
BACK ON TRACK (CD) CHANGEMENT
RASTILHO

Born in the heart of the bohemian neighborhood that gives them their name, CAIS SODRE FUNK CONNECTION is a band of veterans of Portuguese music and true ambassadors of funk and soul.The soul power of this band is assured by Joao Cabrita, Francisco Rebelo, Joao Gomes, David Pessoa, Rui Alves, Jose Raminhos and Miguel Marques, lead by the unmista ... suite >

Disc Quantity: 1
Date: 2019-05-20
Référence : 533247
Disponibilité : EN STOCK

Format : CD
Prix : 12,75 EUR
KANENOBU, SACHIKO
MISORA (CD) CHANGEMENT
LIGHT I/T ATTIC

Born and raised in Osaka in a large, music-loving family, Kanenobu picked up the guitar as a teen just as the "college folk" boom swept through university campuses in the Kansai area in the mid-60s. The Pete Seeger and American folk-leaning scene didnt appeal much to her, however, and instead gravitated towards the British sounds of Donovan and ... suite >

Disc Quantity: 1
Date: 2019-07-12
Référence : 533452
Disponibilité : EN STOCK

Format : CD
Prix : 18,00 EUR
TOMMY AND JUNE
TOMMY AND JUNE (CD) CHANGEMENT
FAT WRECK CHORDS

Since Fat Wreck Chords began nearly 30 years ago, people have associated the label with a certain sound, and its safe to say it bears little resemblance to Tommy and June. The self-titled debut from the mysterious duo lacks the aggressive, overdriven power of the bands on Fat Wrecks Mount Rushmore. Tommy andJunes 10 tracks stick mostly to acous ... suite >

Disc Quantity: 1
Date: 2019-06-21
Référence : 533662
Disponibilité : EN STOCK

Format : CD
Prix : 15,25 EUR
MORS SUBITA
HUMAN WASTE COLLECTION (CD) CHANGEMENT
OUT OF LINE

MORS SUBITA - a band getting ready to conquer the world. Scandinavic Melodic Death Metal and Modern Thrash are their basis, bands such as Soilwork and Lamb Of God are as much part of their DNA as the characteristic melodies of Finland. Now their complete works are available worldwide for the first time.Finland experts are already aware of this ... suite >

Disc Quantity: 3
Date: 2019-06-21
Référence : 534191
Disponibilité : EN STOCK

Format : CD
Prix : 20,75 EUR
DIPLOMATS OF SOLID SOUND
A HIGHER PLACE (CD) CHANGEMENT
PRAVDA

Pravda Records proudly presents the sixth full-length by Iowa City Ambassadors of groove The Diplomats Of Solid Sound, entirely mixed and edited at The Magic Barn in Iowa City and inspired by the sounds of the best 60s style soul and funk. Having already cut 5 full-length albums, "Instrumental Action Soul" (Prescription Records - 2001), "Let's ... suite >

Disc Quantity: 1
Date: 2019-07-05
Référence : 534569
Disponibilité : EN STOCK

Format : CD
Prix : 15,25 EUR
FREEZE, THE
CALLING ALL CREATURES (CD) CHANGEMENT
SLOPE

True believers everywhere unite! Conspiracy theorists and dark web connoisseurs rejoice! Neighborhood watch dogs and whistleblowers jump up and be counted because The Freeze have a record for you. Calling All Creatures is the first long player by The Freeze in twenty years and it is definitely worth the wait. Bill Close, Clif Hanger, Zack Carmi ... suite >

Disc Quantity: 1
Date: 2019-06-28
Référence : 534573
Disponibilité : EN STOCK

Format : CD
Prix : 11,75 EUR
FREQUENCY WITHIN
MESSAGE OF THE VOID (CD) CHANGEMENT
DIE LAUGHING

Message Of The Void from Orange County based, Frequency Within is the kind of alternative blend of rock you can dance to or just punch someone in the face to, but you definitely won't be sleeping. Frequency Within spent more than half of 2018 on constantly playing shows promoting and building their fanbase. After multiple, multi-state and reg ... suite >

Disc Quantity: 1
Date: 2019-07-05
Référence : 534580
Disponibilité : EN STOCK

Format : CD
Prix : 11,25 EUR
MUMY, BILLY
LOCKFORD (CD) CHANGEMENT
GLOBAL RECORDING

Lockford, the first solo release from Bill Mumy in almost three years, is a collection of original songs that look back lovingly on an American era long gone. With Rockabilly and classic rock n roll grooves as well as acoustic guitars, twangy Telecasters and jangly Rickenbacker 12 strings, Lockford takes you through a retrospective journey ful ... suite >

Disc Quantity: 1
Date: 2019-06-20
Référence : 534211
Disponibilité : EN STOCK

Format : CD
Prix : 11,25 EUR
LIGHTBULB VAPORIZER
THREE (CD) CHANGEMENT
ADHOKSAJA ENT.

Lightbulb Vaporizer decided to get heavier and more focused on their next effort THREE. Coming together last November in the beautiful city of Port Alberni, British Columbia. The band had just 6 days to record this monster psychedelic crunch drenched record THREE. The band went in high with renewed vigor and hazy expectations. Lightbulb Va ... suite >

Disc Quantity: 1
Date: 2019-06-20
Référence : 534210
Disponibilité : EN STOCK

Format : CD
Prix : 11,25 EUR
BAI BANG
BEST OF FOUR (CD) CHANGEMENT
LIONS PRIDE

A driven force in the Swedish "rock" scene of the 2000s -Hailing from Sweden, a touch of glam/sleaze/rock metal of the 1980s, Amazing in sound and raunchier in style - and vowing to bring back the big shows and big songs of "unpredictable rock & roll".Since the band started the Bai Bang members have spent a lot of time together on their tours a ... suite >

Disc Quantity: 1
Date: 2019-05-31
Référence : 533650
Disponibilité : EN STOCK

Format : CD
Prix : 14,00 EUR
CHEAP GUNSLINGERS
CHEAP GUNSLINGERS (CD) CHANGEMENT
RUM BAR

Founded in 2015 by celebrated punk rock-n-roller, Edo McGrady-a former member/guitarist-vocalist of revered four-on-the-floor Florida punk rock n' rollers the "Gotohells" and infamous performance artist Melissa DuCasse- a former member/guitarist-vocalist of "Spankin' Fresh"; "Cheap Gunslingers" set out to create a balanced blend of traditionalr ... suite >

Disc Quantity: 1
Date: 2019-06-21
Référence : 533631
Disponibilité : EN STOCK

Format : CD
Prix : 10,25 EUR
FISTS OF TIME
5 YEAR PLAN (CD) CHANGEMENT
WTF

Fists Of Time is a five-piece hardcore band based inZeeland, the Netherlands. Since their establishment in2015 the band has released 2EP's and has played over ahundred shows throughout the Netherlands, Belgium &Germany.WTF Records is proud and happy to release their first fulllength album '5 YEAR PLAN'. A nice 6 panel Digipack withexplosive con ... suite >

Disc Quantity: 1
Date: 2019-06-21
Référence : 525783
Disponibilité : EN STOCK

Format : CD
Prix : 10,50 EUR
GIVE YOU NOTHING
GIVE YOU NOTHING (CD) CHANGEMENT
SNUBBED

Give You Nothing is a high-energy punk band from Santa Cruz California. This album will remind you why you fell in love with California punk rock. These guys are widely respected and deeply rooted in the California punk scene, proven by a guest vocal appearance from Good Riddance front-man Russ Rankin. The musicianship is impeccable, the riffs ... suite >

Disc Quantity: 1
Date: 2019-06-07
Référence : 533739
Disponibilité : EN STOCK

Format : CD
Prix : 9,50 EUR
ELECTRIC FAMILY
TENDER (C+D) CHANGEMENT
SIREENA

"Tender" from 1999, the second and most successful album of the ELECTRIC FAMILY, is being re-released. The 20 Years Anniversary Set also includes the DVD "The Making Of Tender".

Disc Quantity: 2
Date: 2019-06-21
Référence : 534479
Disponibilité : EN STOCK

Format : C+D
Prix : 15,00 EUR
LIARS & THIEVES
THAUMATROP (CD) CHANGEMENT
BASTARDIZED

After more than a year of hard work, "Liars and Thieves" released their first LP "Thaumatrop", recorded by Markus Esch and mastered by Aljosha Sieg at Pitchback Studios."Thaumatrop" deals with issues such as social and environmental wrongdoing, as well as issues that urgently need a solution, but receive little attention. People who do not conf ... suite >

Disc Quantity: 1
Date: 2019-04-26
Référence : 525982
Disponibilité : EN STOCK

Format : CD
Prix : 13,00 EUR
BRUNTNELL, RICHARD
KING OF MADRID (CD) CHANGEMENT
BLUE ROSE

King of Madrid is peter Bruntnell's tenth studio album, and it's one that focuses of his unique songwriting talents. It also sees himr eturning to his roots, featuring beautiful, sometinmes sixtiesflavoured songs with his signature hints of psychedelia. Bruntnell's warm voice helps create a yearning atmosphere that gives the album a consistent ... suite >

Disc Quantity: 1
Date: 2018-06-14
Référence : 533764
Disponibilité : EN STOCK

Format : CD
Prix : 15,00 EUR
OCEAN BLUE, THE
KING AND QUEENS/ KNAVES AND THIEVES (CD) CHANGEMENT
KORDA

Dream pop legends The Ocean Blue release their first new album in over 6 years - Kings and Queens / Knaves and Thieves on Korda Records. The Ocean Blue arrived as the 1980s drew to close, and their debut record on famed Sire Records (Madonna, The Cure, The Smiths, Talking Heads) seemed to summarize the best of the musical decade. The band of ... suite >

Disc Quantity: 1
Date: 2019-06-20
Référence : 534248
Disponibilité : EN STOCK

Format : CD
Prix : 13,75 EUR
ROSE OF THE WEST
ROSE OF THE WEST (CD) CHANGEMENT
COMMUNICATIONG VESSELS

The debut album from rising indie stars Rose Of The West, featuring singles Roads and Love Lies Bleeding. Mysterious, poetic, classic songs bolstered by the musical backgrounds of singer / lyricist Gina Barrington, Cedric LeMoyne (Remy Zero, Alanis Morissette), Thomas Gilbert (GGOOLLDD), Erin Wolf (Hello Death) and Dave Power (The Staves). De ... suite >

Disc Quantity: 1
Date: 2019-06-20
Référence : 534212
Disponibilité : EN STOCK

Format : CD
Prix : 13,75 EUR
LITTLE SUE
GOLD (CD) CHANGEMENT
SECRET SOUND

Gold is the latest from Little Sue. Combining her penchant for pop with her outlaw-country sound and a hint of John Lennon, Sue has again spun her heartbreak into this shimmering fabric with seven originals plus a cover of the ELP classic, From the Beginning. On Gold, Little Sue recalls, "My heart has been broken many times, most recently in ... suite >

Disc Quantity: 1
Date: 2019-06-20
Référence : 534207
Disponibilité : EN STOCK

Format : CD
Prix : 16,50 EUR
HUNT, KELLY
EVEN THE SPARROW (CD) CHANGEMENT
RARE BIRD

With the release of her stellar debut album Even the Sparrow on Rare Bird Records, Kansas City-based/Memphis-born Folk/Americana singer-songwriter banjo player Kelly Hunt announces herself as an elite songwriting talent, compelling storyteller and organic, cinematic interweaver of traditional sensibilities and the human experience. Reminiscen ... suite >

Disc Quantity: 1
Date: 2019-06-20
Référence : 534209
Disponibilité : EN STOCK

Format : CD
Prix : 13,75 EUR
SCHRAMMS, THE
OMNIDIRECTIONAL (CD) CHANGEMENT
BLUE ROSE

The Schramms featuring Dave Schramms, guitarist and alumnus of Yo La Tengo and session guitarist for the Replacements, Freedy Jonston, Holsapple/Stamey, Richard Buckner and many more. Omnidirectional is a ten-years-in-the-making tour de force. Produced by JD Foster...Omnidirectional is the seventh album from the Schramms, a beautiful work of ar ... suite >

Disc Quantity: 1
Date: 2019-07-05
Référence : 520771
Disponibilité : EN STOCK

Format : CD
Prix : 15,00 EUR
CYRIL
THE WAY THROUGH (CD) CHANGEMENT
PROGRESSIVE PROMOTION

Germany's Melodic Prog act CYRIL is back with its third release. Afterthe debut 'gone through years' (2013) and follow-up 'Paralyzed' (2016),both critically acclaimed, the band returns in 2019 with another conceptalbum. The way throughis about a patient in intensive carebetween life and death, parallel world vs. coma. Musically, the banddeliver ... suite >

Disc Quantity: 1
Date: 2019-07-05
Référence : 534471
Disponibilité : EN STOCK

Format : CD
Prix : 16,00 EUR
SEVEN STEPS TO THE GREEN DOOR
THE? LIE (CD) CHANGEMENT
PROGRESSIVE PROMOTION

Seminal progressive crossover band "seven steps to the green door" from Germany is back with the new album "THE?LIE" -and surprise us with the second part of their concept trilogy "THE?BOOK", in which authors and band deal critically with religious fanaticism

Disc Quantity: 1
Date: 2019-07-05
Référence : 534470
Disponibilité : EN STOCK

Format : CD
Prix : 16,00 EUR
DIRTY DEAD
NOCTURNAL EMISSIONS (CD)
NOTHING BUT A NIGHTMARE

Their first new album in 10 years! Dirty Dead return with 13 tracks of ripping fast melodic horror punk from members of Death Metal and Grindcore bands Fatalist, Handsome Prick, DECRYPT, and POOR (Point Of Our Resistance). Nocturnal Emissions features ultra-fast precision drumming that only a Grindcore drummer could pull off, pitted against the ... suite >

Disc Quantity: 1
Date: 2019-06-07
Référence : 534158
Disponibilité : EN STOCK

Format : CD
Prix : 14,25 EUR
FINOULST, TIM -TRIO-
TENDER MACHINE (CD)
SOULFACTORY

'Tender Machine' is the second album of the trio of guitar player Tim Finoulst, with Martijn Vanbuel on bass and DaniIl Jonkers on drums, after their 2016 debut Narrative. The band brings a brand new repertoire of own compositions, with influences from jazz, pop, folk, roots, blues, soul, ... and is supplemented on several tracks with two speci ... suite >

Disc Quantity: 1
Date: 2019-06-14
Référence : 534052
Disponibilité : EN STOCK

Format : CD
Prix : 14,00 EUR
N.I.A. PUNX
1989-2019 (CD)
AREA PIRATA

The digipack CD contains everything the band has released so far over the years, from the demo to the album, along with their various participations in compilations, also including three previously unreleased tracks.Old photos add value to this anthology that aims at highlighting a band that wrote some real Punk anthems in the years (late 80s a ... suite >

Disc Quantity: 1
Date: 2019-07-05
Référence : 534115
Disponibilité : EN STOCK

Format : CD
Prix : 13,00 EUR
LESSER GLOW
RUINED (CD)
PELAGIC

A necessary change from the common kind, this Boston five-piece brings an undeniable heaviness, with lyrics and music coexisting in the same beautiful, dynamic and volatile space. Heavy but not excessive. Massive yet not gratuitous. Meticulous. Focused. Direct. Necessary. The idea of LESSER GLOW grew as a response to the unrealistic progression ... suite >

Disc Quantity: 1
Date: 2019-06-21
Référence : 534259
Disponibilité : EN STOCK

Format : CD
Prix : 13,75 EUR
OUT OF ORDER
FACING THE RUIN (CD)
BLACK SUNSET

The only thing that matters is: IT ROCKS!Founded in 1991, Out Of Orders are one of veterans of the German underground metal scene. Their initial mixture ofPower and Speed Metal has become harder and more complex over the years and with the third longplayer "FacingThe Ruin" the band presents themselves with experienced and technically outstandin ... suite >

Disc Quantity: 1
Date: 2019-06-14
Référence : 533957
Disponibilité : EN STOCK

Format : CD
Prix : 10,75 EUR
CATENARY WIRES, THE
TIL THE MORNING (CD)
TAPETE

The Catenary Wires are Rob Pursey and Amelia Fletcher. They specialise in emotive indie duets, capturing the spirits of Nancy Sinatra and Lee Hazelwood, Serge Gainsbourg and Brigitte Bardot, and releasing them into modern Britain. The resulting songs will appeal to fans of Courtney Barnett and Kurt Vile or Isobel Campbell and Mark Lanegan. On t ... suite >

Disc Quantity: 1
Date: 2019-06-14
Référence : 525708
Disponibilité : EN STOCK

Format : CD
Prix : 15,50 EUR
HACKNEY COLLIERY BAND
COLLABORATIONS VOLUME ONE (CD)
VEKI

After the stunning success of their critically-acclaimed third album Sharpener, which reached number 3 in the jazz charts and number 14 in the independent music charts, Londons brass juggernauts Hackney Colliery Band blaze back onto the scene with their first collaborative album, ushering in a whole new era for the band.Featuring collaborations ... suite >

Disc Quantity: 1
Date: 2019-06-07
Référence : 526805
Disponibilité : EN STOCK

Format : CD
Prix : 12,75 EUR
UIL, HAN
ESOTERIC EUPHONY (CD)
FREIA

Vocalist/composer/multi instrumentalist Han Uil is best known for his works with TumbleTown, Seven Day Hunt & Antares but returns now with his fourth solo album Esoteric Euphony.The album features 10 daring songs in the line of TumbleTown, but with a twist. For this album Han is accompanied by Peter H. Boer (S.O.T.E., Illumion) on bass, Maurizi ... suite >

Disc Quantity: 1
Date: 2019-06-06
Référence : 533755
Disponibilité : EN STOCK

Format : CD
Prix : 16,00 EUR
INTROITUS
SHADOWS (CD)
BAD ELEPHANT MUSIC

The long-awaited sequel to 2014s critically acclaimed album 'Anima', 'Shadows' sees the band honing their trademark contemporary progressive sound. Introitus mix their Swedish folk heritage and elements of traditional progressive rock to create a unique musical sound.

Disc Quantity: 1
Date: 2019-06-14
Référence : 533757
Disponibilité : EN STOCK

Format : CD
Prix : 16,00 EUR
ARKBRO, ELLEN
CHORDS (CD)
SUBTEXT

With CHORDS, the Stockholm-based musician and composer Ellen Arkbro returns to Subtext, following her acclaimed debut album For Organ and Brass. This longplayer sees Arkbro adopt a more minimalist approach, focusing on the immediate qualities of sound and elegantly expanding the tonal capacities of acoustic instruments using precise, subtle syn ... suite >

Disc Quantity: 1
Date: 2019-06-14
Référence : 533880
Disponibilité : EN STOCK

Format : CD
Prix : 11,75 EUR
HOLLOWAY ECHOES, THE
MURDER IN SOHO (CD)
WESTERN STAR

This is the new band of Alan Wilson (founder member of The Sharks and owner of Western Star records) Finding a completely new direction, Alan has teamed up with singer Pat Winn and a carefully picked line up of top musicians (including Cliff Hall who was in the Shadows for over 20 years!) to create something very English. Think Ray Davies/The S ... suite >

Disc Quantity: 1
Date: 2019-06-07
Référence : 533788
Disponibilité : EN STOCK

Format : CD
Prix : 13,75 EUR
DARTS, THE
I LIKE YOU BUT NOT LIKE THAT (CD)
ALTERNATIVE TENTACLES

The Darts (US) have exploded onto the scene with a fiercely classic sound that invests deeply in late 60s garage, while incorporating tones of horror-punk and psych-rock. Live, they hurtle through their songs with the reckless abandon of a freight train about to run off the rails, while their calculated musicianship sets a seamless trajectory o ... suite >

Disc Quantity: 1
Date: 2019-06-14
Référence : 527033
Disponibilité : EN STOCK

Format : CD
Prix : 14,50 EUR
PERRY, LEE "SCRATCH" -& ERM-
HUMANICITY (CD)
DISTRO MUSIC

And then there was E.R.M, a crazy dream and a lot of determination. A few riddim later, Lee Perry meets E.R.M. and the beautiful story could begin. Produced at "Studio Grenat" recording studio located in Strasbourg, E.R.M. and his leader Olivier Gangloff aka Piment simply imagined a new album just for Lee Scratch Perry. Ten riddim in the purest ... suite >

Disc Quantity: 1
Date: 2019-06-07
Référence : 534001
Disponibilité : EN STOCK

Format : CD
Prix : 11,25 EUR
LAVEY, ANTON
SATAN TAKES A HOLIDAY (CD)
CLEOPATRA

A delightful romp through several pipe organ classics courtesy of black arts loving, Beelzebub worshipping founder of the Church Of Satan, Anton LaVey! Includes vocal and instrumental favorites all performed by LaVey who was an accomplished organist thanks to a Robert Johnson-like deal with the devil in which LaVey exchanged his soul for a sho ... suite >

Disc Quantity: 1
Date: 2019-07-06
Référence : 526821
Disponibilité : EN STOCK

Format : CD
Prix : 17,75 EUR
RYDER, MITCH
DETROIT BREAKOUT! (CD)
CLEOPATRA

Legendary blue eyed soul singer and one of Detroit music's most iconic figures, Mitch Ryder, returns with a host of friends to reimagine 14 of soul and classic rock anthems!Features guest performances by fellow Motor City alumni James Williamson of The Stooges and Wayne Kramer of MC5 as well as blues legends Joe Louis Walker and Arthur Adams P ... suite >

Disc Quantity: 1
Date: 2019-06-14
Référence : 533239
Disponibilité : EN STOCK

Format : CD
Prix : 20,00 EUR
PSYCHOTIC YOUTH
STRAIGHT FROM THE GARAGE (LP) NOUVEAU
DANGERHOUSE SKY

Great garage session for this cool swedish band, coming back to their first love and early sound full of fuzz guitars and sixties organ... 4 original tracks and two Link Wray and Fuzztones covers.

Disc Quantity: 1
Date: 2019-07-19
Référence : 534632
Disponibilité : 2/3 SEMAINES

Format : LP
Prix : 16,00 EUR
HAWKEYES
LAST LIGHT OF FUTURE FAILURE (12") NOUVEAU
HELMET LADY

Helmet Lady Records are proud to present to you Hawkeyes' second full-length LP, Last Light Of Future Failure.The follow-up to 2015's Poison Slows You Down, Last Light Of Future Failure is a different Hawkeyes. Though four long years have passed between long-players, those keeping score could have charted the band's growth over the course of sp ... suite >

Disc Quantity: 1
Date: 2019-07-12
Référence : 534642
Disponibilité : 2/3 SEMAINES

Format : 12"
Prix : 21,25 EUR
BESMIRCHERS, THE
HATE YOUR LIFE (LP) NOUVEAU
SLOPE

Tucson's The Besmirchers unleash another slab of punk the way it used to be with plenty of filth and fury. Hate Your Life wants all the bad things in life to happen to you and is ready to tell you all about it while it beats everybody around you senseless. PC punks will be triggered and that's A-OK with these savages, but no we aint talking rac ... suite >

Disc Quantity: 1
Date: 2019-07-12
Référence : 534640
Disponibilité : 2/3 SEMAINES

Format : LP
Prix : 21,75 EUR
VARIOUS
RADIONOME (LP) NOUVEAU
BLOWPIPE

green transparant 180 grams vinylNew edition of legendary Minimal Electronic compilation.

Disc Quantity: 1
Date: 2019-07-05
Référence : 449414
Disponibilité : 2/3 SEMAINES

Format : LP
Prix : 20,25 EUR
DROIDS BLOOD
BE FREE (LP) NOUVEAU
DRUNKEN SAILOR

Debut LP from this Chicago band that is a new iteration of Broken Prayer. If you were a fan of Broken Prayer it's hard to imagine how you wouldn't be on board with Droid's Blood, since they rely on a similar combination of noisy hardcore and whirring synth topped with Scott Plant's trademark topical lyrics and distinctive vocals. Since 2016 Pla ... suite >

Disc Quantity: 1
Date: 2019-07-19
Référence : 534608
Disponibilité : 2/3 SEMAINES

Format : LP
Prix : 18,50 EUR
DENEUVE
PUSH PUSH ROCK & ROLL (12") NOUVEAU
BLOWPIPE

4 track - 180 grams vinyl - artwork Peter KlashorstIntense, urgent, cinematographic and inescapable as only deNeuve can, so buckle up. From Tox Modell and Tecnoville fame

Disc Quantity: 1
Date: 2019-07-05
Référence : 534627
Disponibilité : 2/3 SEMAINES

Format : 12"
Prix : 15,00 EUR
CEREAL KILLER
THE BEGINNING & END OF CEREAL KILLER (LP) NOUVEAU
DRUNKEN SAILOR

'The Beginning & End Of Cereal Killer" is the band's first full length album to date and also their last release since 2016's, "Demo's EP". The album was recorded over six weeks of tracking in the famous Geelong studios, "The Barracks", before calling upon mastermind Mikey Young to sail his yacht across the bay and put his much practised mixing ... suite >

Disc Quantity: 1
Date: 2019-07-19
Référence : 534607
Disponibilité : 2/3 SEMAINES

Format : LP
Prix : 18,50 EUR
HOLT, JOHN
3000 VOLTS OF HOLT (LP) NOUVEAU
KINGSTON SOUNDS

The 3000 Volts of Holt album was the third in a series of records that launched John Holt into the UK charts in the 1970s.To say that every home had a copy of a 1000 Volts and many 2000 Volts of Holt might be an overstatement but it certainly felt that way, as all good radio stations and parties seemed to have these tracks on permanent rotation ... suite >

Disc Quantity: 1
Date: 2019-06-14
Référence : 534598
Disponibilité : 2/3 SEMAINES

Format : LP
Prix : 18,50 EUR
AKRON
PLAYS "RITUALUL SFEREI" (LP)
VAMPISOUL

"Voyage Of Exploration (2012) and "Synaptic Beat" (2013) established Akron as one of the best sonic and mood explorers out there, achieving an engaging personal sound while carrying on the legacy of greats such as Les Baxter, Delia Derbyshire, Mort Garson, Sun Ra...In 2014 Akron became a quartet in order to perform their music on stage and soon ... suite >

Disc Quantity: 1
Date: 2019-08-09
Référence : 534589
Disponibilité : 2/3 SEMAINES

Format : LP
Prix : 17,00 EUR
OS CATALEPTICOS / OS CATALEPTICOS
ZOMBIFICATION (LP)
CRAZY LOVE / CRAZY LOVE

2019 re-release of this rare 2000 LP! A much sought after album from the brasilian Psychobilly trio! Fast, wicked and powerful!!

Disc Quantity: 1
Date: 2019-07-05
Référence : 338639
Disponibilité : 2/3 SEMAINES

Format : LP
Prix : 18,00 EUR
MULLET MONSTER MAFFIA, THE
TO MEGA SURF (LP)
CRAZY LOVE

The brasilian Surf/Punk heroes with a compilation release of their sold out brasilian CD's!Amazing mix of Surf and Punk with Metal and Psychobilly influences!

Disc Quantity: 1
Date: 2019-07-05
Référence : 534537
Disponibilité : 2/3 SEMAINES

Format : LP
Prix : 18,00 EUR
HILLBILLY RAWHIDE
MY NAME IS RATTLESNAKE (LP)
CRAZY LOVE

The 2019 album by famous brasilian Rockers HILLBILLY RAWHIDE, mixing their music with Blue Grass, Psychobilly, Outlaw Country, Honky Tonk and Rock'n'Roll! An amazing band on stage and touring a lot through Brasil and Europe!

Disc Quantity: 1
Date: 2019-07-05
Référence : 534539
Disponibilité : 2/3 SEMAINES

Format : LP
Prix : 18,00 EUR
CAPPS, GARRETT T.
ALL RIGHT, ALL NIGHT (LP)
SHOTGUN HOUSE

With All Right, All Night, Garrett T. Capps has no intention of taking it slower. He will also continue unabated afterwards. 'All Right, All Night' is number two of the 'In the Shadows Trilogy'. It's a danceable country record. On the album a fierce Americana sound is interwoven with lush soundscapes and that prevailing space-country sound that ... suite >

Disc Quantity: 1
Date: 2019-08-30
Référence : 534552
Disponibilité : 2/3 SEMAINES

Format : LP
Prix : 26,25 EUR
SHAKING SENSATIONS, THE
HOW ARE WE TO FIGHT THE BLIGHT? (LP)
PELAGIC

THE SHAKING SENSATIONS have expanded the classic post-rock constellation by addition of a second drummer, allowing the band to develop a unique approach to the rhythm section and a fresh and unconventional take on instrumental rock music. During 4 extensive European tours, the band have shared thestage with acts such as Caspian, And So I Watche ... suite >

Disc Quantity: 2
Date: 2019-10-04
Référence : 534469
Disponibilité : 2/3 SEMAINES

Format : LP
Prix : 26,75 EUR
HOCICO
ARTIFICIAL EXTINCTION (LP)
OUT OF LINE

Double Vinyl Edition in blue and silver.

Disc Quantity: 2
Date: 2019-07-19
Référence : 534466
Disponibilité : 2/3 SEMAINES

Format : LP
Prix : 36,50 EUR
SCHRAMMS, THE
OMNIDIRECTIONAL (LP)
BLUE ROAE

The Schramms featuring Dave Schramms, guitarist and alumnus of Yo La Tengo and session guitarist for the Replacements, Freedy Jonston, Holsapple/Stamey, Richard Buckner and many more. Omnidirectional is a ten-years-in-the-making tour de force. Produced by JD Foster...Omnidirectional is the seventh album from the Schramms, a beautiful work of ar ... suite >

Disc Quantity: 1
Date: 2019-07-05
Référence : 525807
Disponibilité : 2/3 SEMAINES

Format : LP
Prix : 21,00 EUR
HOCICO
SIGNOS DE ABERRACION (LP)
OUT OF LINE

First time vinyl release as limited edition of 500 copies on colored inkspot vinyl.

Disc Quantity: 2
Date: 2019-07-19
Référence : 534324
Disponibilité : 2/3 SEMAINES

Format : LP
Prix : 39,50 EUR
HOCICO
SANGRE HIRVIENTE (LP)
OUT OF LINE

First time vinyl release as limited edition of 500 copies on colored inkspot vinyl.

Disc Quantity: 2
Date: 2019-07-19
Référence : 534323
Disponibilité : 2/3 SEMAINES

Format : LP
Prix : 39,50 EUR
HOCICO
ODIO BAJO EL ALMA (LP)
OUT OF LINE

First time vinyl release as limited edition of 500 copies on colored inkspot vinyl.

Disc Quantity: 2
Date: 2019-07-19
Référence : 534322
Disponibilité : 2/3 SEMAINES

Format : LP
Prix : 39,50 EUR
FRASER, ED
GHOST GUM (LP)
THIS CHARMING MAN

Ed Fraser is the Singer and guitarplayer of berlins darknoise trio HEADS. Native Melbournian singer, guitarist and songwriter Ed Fraser relocated to Berlin from Australia in 2013, founding the Berlin-based post punk band Heads. with two native Germans in early 2014. Heads. released two critically acclaimed LPs - S/T (2015) and Collider (2018) - ... suite >

Disc Quantity: 1
Date: 2019-09-13
Référence : 534242
Disponibilité : 2/3 SEMAINES

Format : LP
Prix : 17,00 EUR
FLESHWORLD
THE ESSENCE HAS CHANGED, BUT THE DETAILS REMAIN (LP)
THIS CHARMING MAN

A five-piece band from Krakow, Poland, revolving around the concepts of uncertainty and change, beauty found in decay, and the indescribable emotions. Unpleasant, noisy, and melodic sludgy post-hardcore, evoking nostalgia, regret, and uneasiness. 2019 will see the release of their new album, "The Essence Has Changed, but the Details Remain" th ... suite >

Disc Quantity: 1
Date: 2019-10-15
Référence : 534241
Disponibilité : 2/3 SEMAINES

Format : LP
Prix : 17,00 EUR
GUTS
STRAIGHT FROM THE DECKS (LP)
HEAVENLY SWEETNESS

Compilation of funky, tropical tunes from all over the place, following up the well know Beach Digging compilations!Straight From The Decks compiles seventeen tunes that constitute the true essence of Gut's DJ sets.To listen at home, or to remind you of the atmosphere you may have experienced at one of them.

Disc Quantity: 2
Date: 2019-07-05
Référence : 534165
Disponibilité : 2/3 SEMAINES

Format : LP
Prix : 20,25 EUR
SHAKTI
VERBODEN DROMEN (LP)
STROOM

'SHAKTI, a three-man formation around "Praga Khan". With this first mini-lp Praga once more proves his capability to drill into new rhythmic territories. Forbidden Dreams is a dance record. Western discotheque rhythmics mixed with Eastern influences. A unique creation that certainly can be called astonishing. The use of original Eastern instrum ... suite >

Disc Quantity: 1
Date: 2019-07-26
Référence : 534169
Disponibilité : 2/3 SEMAINES

Format : LP
Prix : 15,75 EUR
MOTOR!K
MOTOR!K (L+C)
OUT OF LINE

Dirk Ivens (Guitars / FX) is a man who wrote history. Since 1980 he is an influencial force in EBM and Industrial being part of bands such as Absolute Body Control, The Klinik and Dive building a monument that brilliance will survive his time. Now he joined force with two likeminded souls, Joeri Dobbeleir ( Guitars / Synths) from The Whereabout ... suite >

Disc Quantity: 2
Date: 2019-06-21
Référence : 534190
Disponibilité : 2/3 SEMAINES

Format : L+C
Prix : 20,75 EUR
BORED!
TAKE IT OUT ON YOU (LP)
BANG!

BORED!s finest, most sublime, purest excellence, perfection of sonic hazard and guitar violence. Dave Thomas once spoke about this recording as them jamming in the studio with the tape rolling until it finished and the band kept on playing further and further.The most brutal recording ever done in Australia on the roots of Detroit sound."Take i ... suite >

Disc Quantity: 1
Date: 2019-08-02
Référence : 534256
Disponibilité : 2/3 SEMAINES

Format : LP
Prix : 22,25 EUR
TOWSON, GREG
MORE! TRAVELIN' GUITAR (LP)
HI-TIDE

12 more guitar instrumentals from GREG TOWNSON of LOS STRAITJACKETS & THE HI-RISERS, featuring "Joy Ride", "Speed Bump" & "Part of Your World".

Disc Quantity: 1
Date: 2019-07-12
Référence : 534205
Disponibilité : 2/3 SEMAINES

Format : LP
Prix : 20,50 EUR
SLOWEY AND THE BOATS
BENEATH AN AMBER MOON (LP)
HI-TIDE

Beneath an Amber Moon is a sound painting of one of the most beautiful spots on this earth, a place where SLOWEY AND THE BOATS have never been. These sophisticated island-tinged musicians dream of one day playing their tropical melodies under the swaying palms of Waikiki, but for now, their quest for the spirit of Aloha remains far across the s ... suite >

Disc Quantity: 1
Date: 2019-07-12
Référence : 534204
Disponibilité : 2/3 SEMAINES

Format : LP
Prix : 20,50 EUR
UV-TV
HAPPY (LP)
DERANGED

If ones been keeping up with the melodic punk music of UV-TV, then their new album Happy will feel like a natural evolution to the stripped-down, sped-up gazey, twee sound of past releases, Go Away and Glass (2017).

Disc Quantity: 1
Date: 2019-07-19
Référence : 534238
Disponibilité : 2/3 SEMAINES

Format : LP
Prix : 24,25 EUR
SCHNITZLER, CONRAD
CONDITIONS OF THE GAS GIANT (LP)
BUREAU B

Imagine if you could listen to the nervous whirling of methane and helium, thats what this album sounds like - at least in the mind of experimentalist Conrad Schnitzler. The Berlin artist first released these recordings on a small American cassette label. An uncommonly rhythmical vortex, we would suggest. Now available for the very first time ... suite >

Disc Quantity: 1
Date: 2019-08-16
Référence : 534163
Disponibilité : 2/3 SEMAINES

Format : LP
Prix : 17,00 EUR
SHAIN'S, LOS
EL RITMO DE LOS SHAIN'S (LP)
MUNSTER

Los Shains represent wild sounds and uncompromising garage rock. Their repertoire is full of primitive screams, dirty fast guitars, tight drums and Farfisa organ licks, an arsenal that made them one of the leading bands of the Peruvian 60s rock scene."El Ritmo de Los Shains" was their 1965 debut album and contained an array of sensational cover ... suite >

Disc Quantity: 1
Date: 2019-08-02
Référence : 534253
Disponibilité : 2/3 SEMAINES

Format : LP
Prix : 20,00 EUR
SABIN, JOSHUA
SUTARTI (LP)
SUBTEXT

On Sutarti Joshua Sabin draws influence from the compositional structures and psychoacoustic properties that exist within early Lithuanian folk music, exploring the emotional potency of the human voice through the manipulation of elements of archival recordings.Obtaining access to the folk music archives of the Lithuanian Academy of Music and T ... suite >

Disc Quantity: 1
Date: 2019-07-05
Référence : 534218
Disponibilité : 2/3 SEMAINES

Format : LP
Prix : 19,75 EUR
CONJUNTO MIRAMAR
CUMBIAS CON EL MIRAMAR (LP)
VAMPISOUL

First ever reissue of "Cumbias con El Miramar", a very hard-to-find album released by Discos Fuentes in 1965.Full of excellent cumbias and gaitas for dancing, the record actually is a lot more diverse than the title leadsone to believe, as there are lots of other hot rhythms and arrangements on it, taken from Cuban genres like guajira, guaracha ... suite >

Disc Quantity: 1
Date: 2019-08-02
Référence : 534254
Disponibilité : 2/3 SEMAINES

Format : LP
Prix : 20,00 EUR
BARRIENTOS, LITO -Y SU ORQUESTA-
VERY VERY WELL (LP)
VAMPISOUL

"Very Very Well" was the first album for Discos Fuentes by Salvadorian Rafael "Lito" Barrientos and his tropical orchestra, recorded in 1965.While in Colombia in the mid-1960s, he found great success with his assimilation of styles like cumbia and porro but also included Cuban charanga, Puerto Rican bomba and Mexican corrido in his repertoire, ... suite >

Disc Quantity: 1
Date: 2019-08-02
Référence : 534255
Disponibilité : 2/3 SEMAINES

Format : LP
Prix : 20,00 EUR
OSBOURNE, JOHNNY
NIGHTFALL (LP)
BACO

"Nightfall" is a deep collectors rarity from reggae anddancehall icon Johnny Osbourne. The original album,recorded at Channel One and produced by LinvalThompson, was released in Jamaica on the Jah Guidancelabel in 1981. VP Records released the album in the US,and in Europe the album got a release on the Cha-Chalabel, renamed "In Nah Disco Style ... suite >

Disc Quantity: 1
Date: 2019-06-28
Référence : 534236
Disponibilité : 2/3 SEMAINES

Format : LP
Prix : 21,00 EUR
JAHNERATION
MIC SESSIONS (LP)
BACO

More than a year ago, JAHNERATION launched a brandnew musical concept in which the two acolytes inviteon each new song to a surprise guest-artist. Facing thegrowing public interest in this project, more and moretracks are published on the internet and the duo presentstoday the compilation Mic Sessions in vinyl! The discincludes all these sessio ... suite >

Disc Quantity: 1
Date: 2019-06-28
Référence : 534234
Disponibilité : 2/3 SEMAINES

Format : LP
Prix : 21,00 EUR
ROMEO, MAX
WORDS FROM THE BRAVE (LP)
BACO

The story of WORDS FROM THE BRAVE begins with a tour in 2016 with the musicians accompanying the singerand they are joined by other aficionados of the genre and then form the band ROOTSHERITAGE. They embark on new compositions that will immediately convince MAX ROMEO to record his next album on these instrumental versions. A Franco-Jamaican co ... suite >

Disc Quantity: 1
Date: 2019-06-28
Référence : 534232
Disponibilité : 2/3 SEMAINES

Format : LP
Prix : 17,00 EUR
GAD, MARCUS
PURIFY (LP)
SUDAR PUBLISHING

Recorded in New Caledonia, then mastered in Jamaica,the productions breathe both tradition and modernity.The Caledonian poses on a mesmerizing reggae, strewnwith dub effects that perfectly rhythms the nods! In thecontinuity of Soul Talk (2015), Marcus Gad continues todelight us with his captivating vocal cords and his songs!

Disc Quantity: 1
Date: 2019-06-28
Référence : 534231
Disponibilité : 2/3 SEMAINES

Format : LP
Prix : 21,00 EUR
LORDS OF THE NEW CHURCH, THE
LOS DIABLOS (LP)
BANG!

For the first time on vinyl it is released THE LORDS OF THE NEW CHURCH "Los Diablos", superb performance recorded in 1984 at Spanish TV Studio for program "La Edad de Oro".The Lords of the New Church were at the peak of their career and so they prove and deliver at this recording where they approach the most rocking and wild face with an astoni ... suite >

Disc Quantity: 1
Date: 2019-07-26
Référence : 534108
Disponibilité : 2/3 SEMAINES

Format : LP
Prix : 22,25 EUR
CAPE, JOEY
LET ME KNOW WHEN YOU GIVE UP (LP)
FAT WRECK CHORDS

Originally known as the singer, songwriter, and founder of both Lagwagon and Bad Astronaut, JOEY CAPEhas established himself as a recognized solo artist over the past 13 years. His solo ventures have allowed himto stretch the bounds of his musical stylings, highlighting more diverse instrumentation, subdued pace,and experimental elements. The o ... suite >

Disc Quantity: 1
Date: 2019-07-05
Référence : 534112
Disponibilité : 2/3 SEMAINES

Format : LP
Prix : 16,75 EUR
HETEROFOBIA
QUEREMOS VER EL MUNDO ARDER (LP)
DRUNKEN SAILOR

Debut LP from the Monterrey punks, featuring members of Cremalleras.Primitive and stubborn angry South American 80's hardcore played with a total death rock vibe by this amazing punk band from Monterey, Mexico. Imagine the hybrid of Ataque Frontal and Christian Death! 10 tracks plus La Uvi cover.

Disc Quantity: 1
Date: 2019-06-14
Référence : 534074
Disponibilité : 2/3 SEMAINES

Format : LP
Prix : 18,50 EUR
RANDY
THERE'S NO WAY WE'RE GONNA FIT IN (LP)
LA AGONIA DE VIVIR

14 songs full of speed, this is better than ever definately one of this years bets punk albums. 100% Ska punk in the "FAT WRECK" vein.previously only available on cd by Dolores Records in 1994!

Disc Quantity: 1
Date: 2019-07-05
Référence : 534118
Disponibilité : 2/3 SEMAINES

Format : LP
Prix : 22,25 EUR
TRAVERS, PAT
SWING (LP) CHANGEMENT
PURPLE PYRAMID

Legendary guitarist Pat Travers gets swinging on a set of big band classics from '40s & '50s on this unique project!Features full band rock arrangements of Louis Prima's "Sing Sing Sing," Duke Elington's "Take The 'A' Train," Glenn Miller's "In The Mood" and many more!

Disc Quantity: 1
Date: 2019-07-26
Référence : 534080
Disponibilité : 2/3 SEMAINES

Format : LP
Prix : 29,00 EUR
OS SEIS EM PONTO
OS SEIS EM PONTO (LP)
VAMPISOUL

Francis Hime has been a fundamental artist of Brazilian music since the mid-1960s as a pianist, singer, composer, arranger and orchestra director. "Os Seis Em Ponto", released in 1964 on the prestigious RGE label, was his first album, recorded as part of the band of the same name.Himes rhythmic piano swings between bossa and jazz along the enti ... suite >

Disc Quantity: 1
Date: 2019-07-19
Référence : 534137
Disponibilité : 2/3 SEMAINES

Format : LP
Prix : 20,00 EUR
NEW YORK SKA-JAZZ ENSEMBLE
BREAK THRU! (LP)
BRIXTON

The real kings of contemporary ska-jazz invite us to an exciting cocktail of jamaican beats and jazz sounds. Brilliant instrumental tracks that will soon be classics an vocal songs showing their exquisite taste and savoire faire. Includes a posthumous musical tribute to the great Tom Petty.

Disc Quantity: 1
Date: 2019-07-01
Référence : 533987
Disponibilité : 2/3 SEMAINES

Format : LP
Prix : 14,00 EUR
BILLY LIAR
SOME LEGACY (LP)
RED SCARE

Every label needs a vegan Scotsman, so we went out and nabbed thevery best: Billy Liar. The wee lad is known as a punk troubadour whohas covered a LOT of ground in Europe and America with his acousticguitar, but on Billy's debut album, "Some Legacy", our hero is backedby a loud rock band. Imagine a horde of rowdy punks led by a very,very small ... suite >

Disc Quantity: 1
Date: 2019-06-21
Référence : 534046
Disponibilité : 2/3 SEMAINES

Format : LP
Prix : 16,50 EUR
BLOODRED HOURGLASS
GODSEND (LP)
OUT OF LINE

"Godsend" is a masterpiece full of enthralling Melodic Death Metal anthems, recorded by Juho Raiha (Soundspiral Audio) and high-tuned in mix and master by Henrik Udd Recording (u.a. Architects, Bring Me The Horizon, At The Gates).Future begins now, and the new world belongs to young bands, that despised their respect sawing on the throne of th ... suite >

Disc Quantity: 1
Date: 2019-06-28
Référence : 533886
Disponibilité : 2/3 SEMAINES

Format : LP
Prix : 25,25 EUR
TILLETT, LOUIS -& CHARLIE OWEN-
THE UGLY TRUTH (LP)
BANG!

At last! Originally released only on CD in 1993, here it is this masterpiece from cult Australian artists Louis Tillett and Charlie Owen (The Beasts of Bourbon).Acoustic album with piano and guitar where Louis Tillett prints his most intimate, dark and emotional art in the shape of precious melodies, supported and backed by Charlie Owen.This al ... suite >

Disc Quantity: 1
Date: 2019-07-07
Référence : 533864
Disponibilité : 2/3 SEMAINES

Format : LP
Prix : 22,25 EUR
ISASA
INSILIO (LP)
LA CASTANYA REC

American Primitive, Folk, Instrumental, Guitar.This album is full of unanticipaded pleasures. Many of the songs have a very precise and lovely way of suggesting the future rather than the past. If you have an interest in new guitar music youll surely be gob-smacked by Insilio. Beautiful stuff. - Byron Coley RELATED TO: John Fahey, Jack Rose, Gl ... suite >

Disc Quantity: 1
Date: 2019-05-31
Référence : 533785
Disponibilité : 2/3 SEMAINES

Format : LP
Prix : 27,00 EUR
ARIES
JURAMENTO MANTARRAYA (LP)
LA CASTANYA REC

Across Juramento Mantarraya, Isabel Fernandez and co-producer Jose Vazquez creates an orchestra and an exciting mixture of soul and free-jazz rhythms, melodies from the girl groups of the 60s, sunshine pop, spanish folk and experimental electronics. Combining samplers, synths, guitars, her precious voice and the sounds of the Galician Coast, w ... suite >

Disc Quantity: 1
Date: 2019-05-31
Référence : 533696
Disponibilité : 2/3 SEMAINES

Format : LP
Prix : 26,75 EUR
FORSTER, ROBERT
THE EVANGELIST (LP)
TAPETE

Remastered reissue of the album The Evangelist (originally released in 2008) on CD (Digipak + Booklet) and Vinyl.

Disc Quantity: 1
Date: 2019-06-28
Référence : 533762
Disponibilité : 2/3 SEMAINES

Format : LP
Prix : 17,00 EUR
RAMONA
DEALS, DEALS, DEALS (LP)
RED SCARE

Ramona formed in Seattle, kicked some ass out there, then moved to Philadelphiabecause-if you wanna know the truth-you can buy two drinks for $4 at most any bar.FOUR BUCKS. So then they get asked to play shows with bands like The LawrenceArms, The Menzingers, etc. and people are really responding to their songs and their funshows. Next we shipp ... suite >

Disc Quantity: 1
Date: 2019-06-07
Référence : 533647
Disponibilité : 2/3 SEMAINES

Format : LP
Prix : 16,50 EUR
PHEEYOWNAH
SILVER (LP)
LABRADOR

Swedish/Ugandan singer-songwriter, multi-instrumentalist & dancer Pheeyownah releases her bewitching debut R&B album SILVER via Labrador Records. She recently shared singles "Scent/Sweat" from it via LADYGUNN and "Gold" via Popdust.With atmospheric R&B harmonies and poetic lyrics in the realm of Bjork, SZA, FKA Twigs and Flume, Pheeyownah explo ... suite >

Disc Quantity: 1
Date: 2019-05-17
Référence : 533579
Disponibilité : 2/3 SEMAINES

Format : LP
Prix : 17,00 EUR
TELESCOPES, THE
STONE TAPE (LP)
YARD PRESS

Stone Tape is a concept album inspired by "Stone Tape Theory", theorized by Thomas Charles Lethbridge in 1961. The archaeologist, parapsychologist and explorer developed the idea that inanimate materials can absorb energy from living beings, and that this mental electrical energy, released during emotional or traumatic events, could somehow be ... suite >

Disc Quantity: 1
Date: 2019-05-17
Référence : 533364
Disponibilité : 2/3 SEMAINES

Format : LP
Prix : 29,25 EUR
KANENOBU, SACHIKO
MISORA (LP)
LIGHT I/T ATTIC

Born and raised in Osaka in a large, music-loving family, Kanenobu picked up the guitar as a teen just as the "college folk" boom swept through university campuses in the Kansai area in the mid-60s. The Pete Seeger and American folk-leaning scene didnt appeal much to her, however, and instead gravitated towards the British sounds of Donovan and ... suite >

Disc Quantity: 1
Date: 2019-07-12
Référence : 533453
Disponibilité : 2/3 SEMAINES

Format : LP
Prix : 33,75 EUR
MONO IN STEREO
CAN'T STOP THE BLEEDING (LP)
RUM BAR

Equal parts anthems, ballads, and straight-ahead rockers, pulling from a lifetime of musical influences that come together in a fully identifiable way.Demonstrating that loud guitars and big hooks still have a place in "mature" rock n roll, Mono In Stereo piled into the basement. literally. With a case of cold ones,notebook pages sprawled out w ... suite >

Disc Quantity: 1
Date: 2019-06-21
Référence : 533389
Disponibilité : 2/3 SEMAINES

Format : LP
Prix : 17,25 EUR
DANGERS OF LOVE
DANGERS OF LOVE (LP)
STILL UNBEATABLE

Formed of members from GREAT CYNICS and APOLOGIES, I HAVE NONE, DANGERS OF LOVE take a head-on approach to maximum punk rock n roll. Produced themselves at Musicland Studios in London, their debut EP is a self-titled six-track group of hits.Lyrically themed on personal loss, self appreciation and living in a world of people who bullshit for a l ... suite >

Disc Quantity: 1
Date: 2019-07-19
Référence : 533344
Disponibilité : 2/3 SEMAINES

Format : LP
Prix : 19,75 EUR
REV, MARTIN
CHEYENNE (LP)
BUREAU B

Although it was not released until 1991, Martin Revs thirdsolo album features a wealth of material from the year 1980.For "Cheyenne", Rev created instrumental versions ofmany of the tracks which had formed the basis of the secondSuicide LP entitled "Alan Vega / Martin Rev".

Disc Quantity: 1
Date: 2019-06-21
Référence : 533399
Disponibilité : 2/3 SEMAINES

Format : LP
Prix : 17,00 EUR
REV, MARTIN
CLOUDS OF GLORY (LP)
BUREAU B

Martin Rev is best known as one half of the seminal duoSuicide (with Alan Vega). Listening to his solo albums, itbecomes clear that Rev was responsible for the groupsmusic. Clouds of Glory, his second solo effort, was releasedon the French label New Rose in 1985.

Disc Quantity: 1
Date: 2019-06-21
Référence : 533396
Disponibilité : 2/3 SEMAINES

Format : LP
Prix : 17,00 EUR
STEREO TOTAL
AH! QUEL CINEMA! (LP)
TAPETE

An album title with not one, but two exclamation marks, meaning something akin to "what a palaver"as it primes the listener for songs like "Cinemascope". Themes such as personal injuries ("Ich bin cool"), betrayal ("Mes copines"), personality deficiencies brought on by drug abuse ("Methedrine"), rage ("Hass-Satellit"), inflated opinions of ones ... suite >

Disc Quantity: 1
Date: 2019-07-12
Référence : 526981
Disponibilité : 2/3 SEMAINES

Format : LP
Prix : 17,00 EUR
NEKROMANTIX
HELLBOUND (LP)
TOMBSTONE

Finally available again the vinyl reprint of this 1990 psychobilly classic!

Disc Quantity: 1
Date: 2019-07-12
Référence : 526885
Disponibilité : 2/3 SEMAINES

Format : LP
Prix : 15,50 EUR
ST. MORRIS SINNERS
THE VERY BEST OF 2012-2019 (LP)
BEAST

"...deliriously unhinged rock n roll that has been flooring Adelaide audiences... It seems counter-intuitive to say a band is "perfecting" a sound so loose and visceral, but by the beard of Zeus theyre really nailing it..." - Walter Marsh RIPitUP St. Morris Sinners formed in late 2011. They soon made a name for themselves around Adelaide as an ... suite >

Disc Quantity: 1
Date: 2019-06-14
Référence : 526628
Disponibilité : 2/3 SEMAINES

Format : LP
Prix : 18,00 EUR
KILL DEVIL HILLS
PAST AND FUTURE GHOSTS (LP) CHANGEMENT
BEAST

The Kill Devil Hills is a multi-award-winning West Australian 5-piece rock band formed in 2003.The diverse textures of the bands sound ranges from mournful heart-heavy ballads to screeching, visceral jungle punk."Past and Future Ghosts" was recorded live in March 2013 at the Fremantle Arts Centre. The album contained songs from their first thre ... suite >

Disc Quantity: 1
Date: 2019-07-05
Référence : 526627
Disponibilité : 2/3 SEMAINES

Format : LP
Prix : 18,00 EUR
ROCKET, JOHNNY
COME A LITTLE CLOSER (LP)
WOLVERINE

Imagine the scene, Johnny and BB meet Lemmy and Slash in a sleazy downtown honky-tonk dive bar, get drunk and start a band. The name, "Johnny Rocket". A guitar driven rock 'n' roll band, with the rawness of punk, sentiment of the blues and the honesty of country music. Over the next 13 years, Johnny Rocket have developed and moved with the time ... suite >

Disc Quantity: 1
Date: 2019-03-29
Référence : 526364
Disponibilité : 2/3 SEMAINES

Format : LP
Prix : 19,00 EUR
SHATTERED FAITH
VOLUME I (LIVE) (CD) NOUVEAU
HOSTAGE

For the first time ever, Shattered Faith's classic debut album restored for CD. These versions have the uncut banter between songs that were edited off the LP, plus the rare and epic version of Too Tense from the studio session that did not make the original LP.

Disc Quantity: 1
Date: 2019-07-12
Référence : 534641
Disponibilité : 2/3 SEMAINES

Format : CD
Prix : 13,75 EUR
GYZE
ASIAN CHAOS (CD) NOUVEAU
OUT OF LINE

A beam of light appears in the land of the rising sun - a band rises to carry Heavy Metal from Japan around the world and bring it to new strenght. From High Speed Riffs, neck breacking guitar rollercoasters and the traditional music from their native country GYZE create a sound yet unknown in the West.You imagine yourself between the guitar h ... suite >

Disc Quantity: 1
Date: 2019-07-19
Référence : 534636
Disponibilité : 2/3 SEMAINES

Format : CD
Prix : 14,50 EUR
BESMIRCHERS, THE
HATE YOUR LIFE (CD) NOUVEAU
SLOPE

Tucson's The Besmirchers unleash another slab of punk the way it used to be with plenty of filth and fury. Hate Your Life wants all the bad things in life to happen to you and is ready to tell you all about it while it beats everybody around you senseless. PC punks will be triggered and that's A-OK with these savages, but no we aint talking rac ... suite >

Disc Quantity: 1
Date: 2019-07-12
Référence : 534639
Disponibilité : 2/3 SEMAINES

Format : CD
Prix : 11,75 EUR
HOLT, JOHN
3000 VOLTS OF HOLT (CD) NOUVEAU
KINGSTON SOUNDS

The 3000 Volts of Holt album was the third in a series of records that launched John Holt into the UK charts in the 1970s.To say that every home had a copy of a 1000 Volts and many 2000 Volts of Holt might be an overstatement but it certainly felt that way, as all good radio stations and parties seemed to have these tracks on permanent rotation ... suite >

Disc Quantity: 1
Date: 2019-06-14
Référence : 534599
Disponibilité : 2/3 SEMAINES

Format : CD
Prix : 13,25 EUR
TEARDROP, MIKE -TRIO-
TILL THE DAWN (CD)
ENVIKEN

With a driving Slap-bass, great harmonies and a touch of good olCountry music in there somewhere they have formed a sound not present in many bands today and it is evident that theyfill a void out there. During the vinter of 2019 they entered the studio here in Enviken and started recording newsongs, according to the reactions so far it looks l ... suite >

Disc Quantity: 1
Date: 2019-07-12
Référence : 534581
Disponibilité : 2/3 SEMAINES

Format : CD
Prix : 15,00 EUR
MULLET MONSTER MAFFIA, THE
TO MEGA SURF (CD)
CRAZY LOVE

The brasilian Surf/Punk heroes with a compilation release of their sold out brasilian CD's!Amazing mix of Surf and Punk with Metal and Psychobilly influences!

Disc Quantity: 1
Date: 2019-07-05
Référence : 534536
Disponibilité : 2/3 SEMAINES

Format : CD
Prix : 10,75 EUR
HILLBILLY RAWHIDE
MY NAME IS RATTLESNAKE (CD)
CRAZY LOVE

The 2019 album by famous brasilian Rockers HILLBILLY RAWHIDE, mixing their music with Blue Grass, Psychobilly, Outlaw Country, Honky Tonk and Rock'n'Roll! An amazing band on stage and touring a lot through Brasil and Europe!

Disc Quantity: 1
Date: 2019-07-05
Référence : 534538
Disponibilité : 2/3 SEMAINES

Format : CD
Prix : 10,75 EUR
CAPPS, GARRETT T.
ALL RIGHT, ALL NIGHT (CD)
SHOTGUN HOUSE

With All Right, All Night, Garrett T. Capps has no intention of taking it slower. He will also continue unabated afterwards. 'All Right, All Night' is number two of the 'In the Shadows Trilogy'. It's a danceable country record. On the album a fierce Americana sound is interwoven with lush soundscapes and that prevailing space-country sound that ... suite >

Disc Quantity: 1
Date: 2019-08-30
Référence : 534551
Disponibilité : 2/3 SEMAINES

Format : CD
Prix : 17,25 EUR
SHAKING SENSATIONS, THE
HOW ARE WE TO FIGHT THE BLIGHT? (CD)
PELAGIC

THE SHAKING SENSATIONS have expanded the classic post-rock constellation by addition of a second drummer, allowing the band to develop a unique approach to the rhythm section and a fresh and unconventional take on instrumental rock music. During 4 extensive European tours, the band have shared thestage with acts such as Caspian, And So I Watche ... suite >

Disc Quantity: 1
Date: 2019-10-04
Référence : 534468
Disponibilité : 2/3 SEMAINES

Format : CD
Prix : 13,75 EUR
HOCICO
ARTIFICIAL EXTINCTION (CD)
OUT OF LINE

Since the debut "Odio Bajo El Alma" Hocico stand for destruction, for darkness and pure aggression. Their kind of industrial has always been dirtier and more venomous, without particulate filter, music, that can only be created by Mexican Devils. "Artificial Extinction" is the highlight in this evolution: The unique Hocico sound is evolved to ... suite >

Disc Quantity: 1
Date: 2019-07-19
Référence : 534465
Disponibilité : 2/3 SEMAINES

Format : CD
Prix : 14,50 EUR
GIFT, THE
ANTENNA (CD)
BAD ELEPHANT MUSIC

The Gift originally formed in 2003 when Mike Morton (writer, vocalist and multi-instrumentalist) hooked up with Leroy James (guitarist, writer and producer). Their debut album, Awake and Dreaming was released in 2006) to great reviews.After the success of the debut, The Gift went on hiatus until 2014s Land of Shadows appeared when a rejuvenate ... suite >

Disc Quantity: 1
Date: 2019-06-28
Référence : 534472
Disponibilité : 2/3 SEMAINES

Format : CD
Prix : 16,00 EUR
ARISTOCRATS
YOU KNOW WHAT.. ? (CD)
BOING MUSIC

The Aristocrats, perhaps the best-known instrumental rock-fusion band on the circuit, have recorded their most ambitious and exploratory album to date. "You Know What...?" is the fourth studio album from the trio and includes nine new tracks recorded at Brotheryn Studios, Ojai, CA.A glance at the track listing for "You Know What...?" may cause ... suite >

Disc Quantity: 1
Date: 2019-07-12
Référence : 534330
Disponibilité : 2/3 SEMAINES

Format : CD
Prix : 15,00 EUR
HAWKESTREL
THE FUTURE IS US (CD)
PURPLE PYRAMID

DO NOT PANIC, Hawkwind fans! This incredible project brings together a host of former members and associates of the Hawkwind family including longtime bassist Alan Davey, co-founder Nik Turner, original bassist Lemmy Kilmister, drummer Ginger Baker, violinist Simon House, original guitarist Huw Lloyd-Langton, Paul Rudolph and many more!Features ... suite >

Disc Quantity: 1
Date: 2019-08-09
Référence : 534299
Disponibilité : 2/3 SEMAINES

Format : CD
Prix : 20,00 EUR
VANDALS
HOLLYWOOD POTATO CHIP (CD)
KUNG FU

The infamous 2004 album by playful punk anarchists The Vandals!This, the band's 10th studio album, included a logo that parodied Variety magazine which resulted in a protracted legal battle that saw Vandals bassist Joe Escalante heroically taking on the Goliath legal team at Variety...and winning!Musical highlights include a killer cover of Que ... suite >

Disc Quantity: 1
Date: 2019-08-16
Référence : 534321
Disponibilité : 2/3 SEMAINES

Format : CD
Prix : 10,75 EUR
T.S.O.L.
TRUE SOUNDS OF LIBERTY (CD)
CLEOPATRA

A deluxe mini-LP CD gatefold reissue of this definitive anthology featuring the biggest and baddest tracks from gloomy punk rock legends, T.S.O.L.!Features all three original members playing newly recorded, sonically updated versions of their biggest hits including "Abolish Government," "World War III," "Code Blue," "The Sounds Of Laughter" an ... suite >

Disc Quantity: 1
Date: 2019-08-09
Référence : 534308
Disponibilité : 2/3 SEMAINES

Format : CD
Prix : 23,50 EUR
LINE SPECTRUM
BRUMA (CD)
GLACIAL MOVEMENTS

Line Spectrum is the new project by Oleg Puzan from Ukraine, who also released some excellent works on the Cryo Chamber label as Dronny Darko. Line Spectrum is a sound art project that is created to expand sonic boundaries through sound manipulations, often in a form of severe minimalism using a vast palette of microscopic sounds forming an imm ... suite >

Disc Quantity: 1
Date: 2019-07-05
Référence : 534298
Disponibilité : 2/3 SEMAINES

Format : CD
Prix : 13,00 EUR
LEAETHER STRIP
AEPPRECIATION (CD)
CLEOPATRA

The first ever US pressing of this superb covers album from German industrial master, Claus Larsen a/k/a Lether Strip!Includes hypnotic versions of songs by David Bowie, Depeche Mode, PJ Harvey, Soft Cell, The Normal and more!Available on both CD and limited edition RED vinyl (only 300 made)!

Disc Quantity: 1
Date: 2019-08-16
Référence : 534318
Disponibilité : 2/3 SEMAINES

Format : CD
Prix : 20,00 EUR
ITSOKTOCRY
POSHBOY (CD)
CLEOPATRA

One of the leading artistic figures of the underground alternative rap movement, ITSOKTOCRY, proudly presents his newest album now available on both CD and vinyl!Includes the viral single "Viagra," which has racked up over 3 million total streams plus the wildly popular singles "Jirachi," "Lil Lock Pick," and "Bi-Polar Freestyle!"Videos from th ... suite >

Disc Quantity: 1
Date: 2019-08-16
Référence : 534311
Disponibilité : 2/3 SEMAINES

Format : CD
Prix : 17,75 EUR
FLESHWORLD
THE ESSENCE HAS CHANGED, BUT THE DETAILS REMAIN (CD)
THIS CHARMING MAN

A five-piece band from Krakow, Poland, revolving around the concepts of uncertainty and change, beauty found in decay, and the indescribable emotions. Unpleasant, noisy, and melodic sludgy post-hardcore, evoking nostalgia, regret, and uneasiness. 2019 will see the release of their new album, "The Essence Has Changed, but the Details Remain" th ... suite >

Disc Quantity: 1
Date: 2019-10-15
Référence : 534240
Disponibilité : 2/3 SEMAINES

Format : CD
Prix : 13,00 EUR
FREELOADER
THE PATH OF RESISTANCE (CD)
RUM BAR

Freeloader is a young rock band from the Florida panhandle whose twin-guitar attack is reminiscent of some of the finest hard-rock bands of the 70s. Their relentless touring schedule has made them intimately familiar with the roadhouses, truck stops and Waffle Houses of the South. They are scraggly van-sleepers who rarely do their laundry, but ... suite >

Disc Quantity: 1
Date: 2019-07-26
Référence : 534277
Disponibilité : 2/3 SEMAINES

Format : CD
Prix : 10,25 EUR
DIANNO, PAUL
TALES FROM THE BEAST (CD)
CLEOPATRA

A ferocious collection of unholy career highlights from Paul "The Beast" Dianno, original Iron Maiden vocalist and a pivotal figure in the New Wave Of British Heave Metal movement!Includes Dianno revisiting some Maiden classics from their first two albums including "Iron Miaden," "Phantom Of The Opera," and "Killers" PLUS cover versions of Mega ... suite >

Disc Quantity: 1
Date: 2019-08-09
Référence : 534309
Disponibilité : 2/3 SEMAINES

Format : CD
Prix : 23,50 EUR
GUTS
STRAIGHT FROM THE DECKS (CD)
HEAVENLY SWEETNESS

Compilation of funky, tropical tunes from all over the place, following up the well know Beach Digging compilations!Straight From The Decks compiles seventeen tunes that constitute the true essence of Gut's DJ sets.To listen at home, or to remind you of the atmosphere you may have experienced at one of them.

Disc Quantity: 1
Date: 2019-07-05
Référence : 534166
Disponibilité : 2/3 SEMAINES

Format : CD
Prix : 12,75 EUR
MOTOR!K
MOTOR!K (CD)
OUT OF LINE

Dirk Ivens (Guitars / FX) is a man who wrote history. Since 1980 he is an influencial force in EBM and Industrial being part of bands such as Absolute Body Control, The Klinik and Dive building a monument that brilliance will survive his time. Now he joined force with two likeminded souls, Joeri Dobbeleir ( Guitars / Synths) from The Whereabout ... suite >

Disc Quantity: 1
Date: 2019-06-21
Référence : 534189
Disponibilité : 2/3 SEMAINES

Format : CD
Prix : 14,50 EUR
REALITY SUITE
AWAKEN (CD)
LION'S PRIDE

Reality Suite is a bit of a New Jersey super-group. Their fusion of modern and classic rock is a fairly compelling mix since they really dont sound like any other indie band I can think of," declared Jim Testa - founder of Jersey Beat fanzine and contributing writer to Rolling Stone magazine.Formed in 2009 in North Haledon, New Jersey by three ... suite >

Disc Quantity: 1
Date: 2019-06-28
Référence : 534268
Disponibilité : 2/3 SEMAINES

Format : CD
Prix : 14,00 EUR
SCHNITZLER, CONRAD
CONDITIONS OF THE GAS GIANT (CD)
BUREAU B

Imagine if you could listen to the nervous whirling of methane and helium, thats what this album sounds like - at least in the mind of experimentalist Conrad Schnitzler. The Berlin artist first released these recordings on a small American cassette label. An uncommonly rhythmical vortex, we would suggest. Now available for the very first time ... suite >

Disc Quantity: 1
Date: 2019-08-16
Référence : 534162
Disponibilité : 2/3 SEMAINES

Format : CD
Prix : 15,50 EUR
DANNY 'O' & THE ASTROTONES
INTRODUCING... (CD)
WITCHCRAFT INT.

The debut LP of this red hot UK Rockabilly band. 14 tracks, that will rock your socks off. Premium manufacturing comes in a multicolored gatefold cover including a glossy 12" 8 page insert with photos & lyrics.

Disc Quantity: 1
Date: 2019-06-21
Référence : 534170
Disponibilité : 2/3 SEMAINES

Format : CD
Prix : 16,00 EUR
OSBOURNE, JOHNNY
NIGHTFALL (CD)
BACO

"Nightfall" is a deep collectors rarity from reggae anddancehall icon Johnny Osbourne. The original album,recorded at Channel One and produced by LinvalThompson, was released in Jamaica on the Jah Guidancelabel in 1981. VP Records released the album in the US,and in Europe the album got a release on the Cha-Chalabel, renamed "In Nah Disco Style ... suite >

Disc Quantity: 1
Date: 2019-06-28
Référence : 534235
Disponibilité : 2/3 SEMAINES

Format : CD
Prix : 15,00 EUR
ROMEO, MAX
WORDS FROM THE BRAVE (CD)
BACO

The story of WORDS FROM THE BRAVE begins with a tour in 2016 with the musicians accompanying the singerand they are joined by other aficionados of the genre and then form the band ROOTSHERITAGE. They embark on new compositions that will immediately convince MAX ROMEO to record his next album on these instrumental versions. A Franco-Jamaican co ... suite >

Disc Quantity: 1
Date: 2019-06-28
Référence : 534233
Disponibilité : 2/3 SEMAINES

Format : CD
Prix : 13,00 EUR
RAVAN, GENYA
ICON (CD)
RUM BAR

Few performers in the music industry today can claim the longevity and respect earned by Genya Ravan. Always a pioneer, Genya formed Goldie and the Gingerbreadsin the early sixties, touring behind a string of European hits with the Stones, Kinks, Yardbirds and Hollies as the first All Female Rock and Roll band.Later she resurfaced back in the U ... suite >

Disc Quantity: 1
Date: 2019-07-26
Référence : 534113
Disponibilité : 2/3 SEMAINES

Format : CD
Prix : 12,00 EUR
PRETTY BOY FLOYD
STRAY BULLET (CD)
DEADLINE

A collection of rare demo recordings from the early '90s that was to be the band's follow-up to their major label debut album Leather Boyz With Electric Toyz!Also includes the entire 1998 EP A Tale Of Sex, Designer Drugs, And The Death Of Rock N' Roll PLUS 3 special bonus tracks!Available on both CD in a gatefold sleeve with hand-numbered certi ... suite >

Disc Quantity: 1
Date: 2019-08-02
Référence : 534126
Disponibilité : 2/3 SEMAINES

Format : CD
Prix : 23,50 EUR
CAPE, JOEY
LET ME KNOW WHEN YOU GIVE UP (CD)
FAT WRECK CHORDS

Originally known as the singer, songwriter, and founder of both Lagwagon and Bad Astronaut, JOEY CAPEhas established himself as a recognized solo artist over the past 13 years. His solo ventures have allowed himto stretch the bounds of his musical stylings, highlighting more diverse instrumentation, subdued pace,and experimental elements. The o ... suite >

Disc Quantity: 1
Date: 2019-07-05
Référence : 534111
Disponibilité : 2/3 SEMAINES

Format : CD
Prix : 15,25 EUR
JOLLY
FAMILY (DELUXE) (CD) CHANGEMENT
GLASSVILLE

Jolly is a progressive-alternative rock band from New York City, influenced by bands including Tears For Fears, Radiohead, Faith No More, and Pink Floyd.Between 2009 and 2014 they successfully released 4 albums. After the band was hit hard by hurricane Sandy which destroyed their studio the band decided to change course and finance their music ... suite >

Disc Quantity: 2
Date: 2019-07-12
Référence : 534124
Disponibilité : 2/3 SEMAINES

Format : CD
Prix : 20,00 EUR
TRAVERS, PAT
SWING (CD)
PURPLE PYRAMID

Legendary guitarist Pat Travers gets swinging on a set of big band classics from '40s & '50s on this unique project!Features full band rock arrangements of Louis Prima's "Sing Sing Sing," Duke Elington's "Take The 'A' Train," Glenn Miller's "In The Mood" and many more!

Disc Quantity: 1
Date: 2019-07-26
Référence : 534079
Disponibilité : 2/3 SEMAINES

Format : CD
Prix : 20,00 EUR
VILE A SIN
BLOOD FIEND (CD)
CLEOPATRA

Lovers of metal and horror will rejoice at the release of the long awaited debut album by L.A.'s premiere horrormetal band, Vile A Sin!The band's terrifying video for "Crimson Lust" has already struck a chord with fans who will be heavily anticipating this release!New video for "Carnival Of Souls" coming soon!

Disc Quantity: 1
Date: 2019-07-27
Référence : 534084
Disponibilité : 2/3 SEMAINES

Format : CD
Prix : 17,75 EUR
HIGH SUNN
COFFIN EYES (CD)
CLEOPATRA

Bay Area multi-instrumentalist/vocalist/songwriter Justin Cheromiah releases his latest album of melodic guitar-oriented indie rock!"If you combined the coming of age Studio Ghibli film, 'Whisper of the Heart,' and meshed it with references to bubble tea, and added some lyrics and guitar instrumentals, it would equate to a High Sunn song." - Mi ... suite >

Disc Quantity: 1
Date: 2019-07-27
Référence : 534083
Disponibilité : 2/3 SEMAINES

Format : CD
Prix : 17,75 EUR
SUNZ OF MAN
REBIRTH (CD)
X-RAY

The dramatic return of the first official Wu-Tang Clan affiliated group that launched the careers of SOM founders Prodigal Sunn and Killah Priest along with longtime members Heaven Razah (formerly Hell Razah) and 60 Second Assassin! Features guest appearances by Wu-associate Cappadonna as well as underground superstars Planet Asia, LA The Darkm ... suite >

Disc Quantity: 1
Date: 2019-08-02
Référence : 534130
Disponibilité : 2/3 SEMAINES

Format : CD
Prix : 17,75 EUR
BERLIN
TRANSCENDANCE (CD)
CLEOPATRA

The reunited '80s new wave superstars, Berlin, return with a bold new album of superb, highly danceable, and powerful new music - Transcendance!Vocalist Terri Nunn rejoins co-founders John Crawford and David Diamond for what promises to be one of the most talked about releases of the year!Billboard.com has already premiered one of the tracks an ... suite >

Disc Quantity: 1
Date: 2019-08-02
Référence : 534132
Disponibilité : 2/3 SEMAINES

Format : CD
Prix : 20,00 EUR
NEW YORK SKA-JAZZ ENSEMBLE
BREAK THRU! (CD)
BRIXTON

The real kings of contemporary ska-jazz invite us to an exciting cocktail of jamaican beats and jazz sounds. Brilliant instrumental tracks that will soon be classics an vocal songs showing their exquisite taste and savoire faire. Includes a posthumous musical tribute to the great Tom Petty.

Disc Quantity: 1
Date: 2019-07-01
Référence : 533988
Disponibilité : 2/3 SEMAINES

Format : CD
Prix : 12,25 EUR
BILLY LIAR
SOME LEGACY (CD)
RED SCARE

Every label needs a vegan Scotsman, so we went out and nabbed thevery best: Billy Liar. The wee lad is known as a punk troubadour whohas covered a LOT of ground in Europe and America with his acousticguitar, but on Billy's debut album, "Some Legacy", our hero is backedby a loud rock band. Imagine a horde of rowdy punks led by a very,very small ... suite >

Disc Quantity: 1
Date: 2019-06-21
Référence : 534045
Disponibilité : 2/3 SEMAINES

Format : CD
Prix : 12,75 EUR
LAISSEZ FAIRS, THE
MARIGOLD (CD)
RUM BAR

THE LAISSEZ FAIRS...John Fallon and Joe Lawless...the team...the dream...singers, songwriters. mult-instrumentalists,record producers...for the love of it...for the art of it...that is why. Cromm Fallon and Aaron Archer are there, as well, making it all happen. Yes, John was in The Steppes and that was a golden moment...but that was then and th ... suite >

Disc Quantity: 1
Date: 2019-07-12
Référence : 533944
Disponibilité : 2/3 SEMAINES

Format : CD
Prix : 12,75 EUR
VANDALS
INTERNET DATING SUPERSTUDS (CD)
KUNG FU

The 2002 album from the anarchic pranksters of punk rock, The Vandals!This is the 9th studio album from The Vandals and they use it as an opportunity to launch a full out (and hilarious) assault on internet culture!

Disc Quantity: 1
Date: 2019-07-12
Référence : 533950
Disponibilité : 2/3 SEMAINES

Format : CD
Prix : 15,50 EUR
STONE, ANGIE
FULL CIRCLE (CD)
CLEOPATRA

R&B icon Angie Stone comes full circle with her strongest album of original material to date!Includes the blockbuster single "Dinosaur" that has been lighting up the air waves all over the US, cracking into the Top 30 of the Urban AC chart, as well as "Gonna Have To Be You," a special duet track with another R&B superstar, Jaheim!Will be suppor ... suite >

Disc Quantity: 1
Date: 2019-07-12
Référence : 533948
Disponibilité : 2/3 SEMAINES

Format : CD
Prix : 20,00 EUR
BLOODRED HOURGLASS
GODSEND (CD)
OUT OF LINE

"Godsend" is a masterpiece full of enthralling Melodic Death Metal anthems, recorded by Juho Raiha (Soundspiral Audio) and high-tuned in mix and master by Henrik Udd Recording (u.a. Architects, Bring Me The Horizon, At The Gates).Future begins now, and the new world belongs to young bands, that despised their respect sawing on the throne of th ... suite >

Disc Quantity: 1
Date: 2019-06-28
Référence : 533885
Disponibilité : 2/3 SEMAINES

Format : CD
Prix : 14,50 EUR
ISASA
INSILIO (CD)
LA CASTANYA REC

American Primitive, Folk, Instrumental, Guitar.This album is full of unanticipaded pleasures. Many of the songs have a very precise and lovely way of suggesting the future rather than the past. If you have an interest in new guitar music youll surely be gob-smacked by Insilio. Beautiful stuff. - Byron Coley RELATED TO: John Fahey, Jack Rose, Gl ... suite >

Disc Quantity: 1
Date: 2019-05-31
Référence : 533784
Disponibilité : 2/3 SEMAINES

Format : CD
Prix : 15,25 EUR
TEA SET, THE
BACK IN TIME FOR TEA (CD)
CLEOPATRA

The definitive singles collection from UK underground post-punk heroes, The Tea Set!Includes all of the band's recordings originally released on 7" from 1978-1981 as well as two never heard before tracks "Walk Small" and the recently recorded "Pharaohs!"The Tea Set were the complete package with a highly energetic, theatrical live show that mad ... suite >

Disc Quantity: 1
Date: 2019-07-19
Référence : 533889
Disponibilité : 2/3 SEMAINES

Format : CD
Prix : 17,75 EUR
STRAY CATS
LIVE AT THE ROXY 1981 (CD)
CLEOPATRA

Special limited edition mini LP gatefold CD of this historic Hollywood debut of Stray Cats in 1981!Also includs 5 bonus studio tracks!Brian, Lee and Slim Jim will also be touring heavily this year celebrating their 40th anniversary!

Disc Quantity: 1
Date: 2019-07-19
Référence : 533892
Disponibilité : 2/3 SEMAINES

Format : CD
Prix : 23,50 EUR
ADAMS, ARTHUR
HERE TO MAKE YOU FEEL GOOD (CD)
CLEOPATRA

Blues legend Arthur Adams brings his best on this fantastic new album of soulful blues guaranteed to make you FEEL GOOD!Standout tracks including "Tear The House Down," "Sweet Spot" and others have already garnered radio airplay courtesy of popular KJazz DJ Gary "The Wagman" Wagner!Arthur's credits as a session guitarist and live musician are s ... suite >

Disc Quantity: 2
Date: 2019-07-19
Référence : 533894
Disponibilité : 2/3 SEMAINES

Format : CD
Prix : 17,75 EUR
LUCKY + LOVE
LUCKY + LOVE (CD)
LUCKY + LOVE

Impulsive electro bliss in a similar stratosphere with Ladytron.this is rich intriguing synthtastic mastery- Big Takeover MagazineCalling to mind the work of Depeche Mode and Washed Out.envelopes the listener and takes them on a sci-fi journey- Overblown MagazineLucky and Love ride out their Ryan Gosling film fantasies like a science fiction ro ... suite >

Disc Quantity: 1
Date: 2019-06-07
Référence : 533884
Disponibilité : 2/3 SEMAINES

Format : CD
Prix : 12,75 EUR
ARIES
JURAMENTO MANTARRAYA (CD)
LA CASTANYA REC

Across Juramento Mantarraya, Isabel Fernandez and co-producer Jose Vazquez creates an orchestra and an exciting mixture of soul and free-jazz rhythms, melodies from the girl groups of the 60s, sunshine pop, spanish folk and experimental electronics. Combining samplers, synths, guitars, her precious voice and the sounds of the Galician Coast, w ... suite >

Disc Quantity: 1
Date: 2019-05-31
Référence : 533695
Disponibilité : 2/3 SEMAINES

Format : CD
Prix : 15,25 EUR
GARRIE, NICK
THE NIGHTMARE OF J.B. STANISLAS (CD)
TAPETE

Occasionally, a work of art falls into your hands with such a bizarre backstory, you just have to run with it. The implausible origins of Nick Garries folk-pop album "The Nightmare of J.B. Stanislas" require just such a leap of faith. The Englishman recorded his masterpiece in France at the tender age of nineteen. The year was 1968 and Garrie f ... suite >

Disc Quantity: 1
Date: 2019-06-28
Référence : 533611
Disponibilité : 2/3 SEMAINES

Format : CD
Prix : 15,50 EUR
FORSTER, ROBERT
THE EVANGELIST (CD)
TAPETE

Remastered reissue of the album The Evangelist (originally released in 2008) on CD (Digipak + Booklet) and Vinyl.

Disc Quantity: 1
Date: 2019-06-28
Référence : 533761
Disponibilité : 2/3 SEMAINES

Format : CD
Prix : 15,50 EUR
RAMONA
DEALS, DEALS, DEALS (CD)
RED SCARE

Ramona formed in Seattle, kicked some ass out there, then moved to Philadelphiabecause-if you wanna know the truth-you can buy two drinks for $4 at most any bar.FOUR BUCKS. So then they get asked to play shows with bands like The LawrenceArms, The Menzingers, etc. and people are really responding to their songs and their funshows. Next we shipp ... suite >

Disc Quantity: 1
Date: 2019-06-07
Référence : 533646
Disponibilité : 2/3 SEMAINES

Format : CD
Prix : 12,75 EUR
PHEEYOWNAH
SILVER (CD)
LABRADOR

Swedish/Ugandan singer-songwriter, multi-instrumentalist & dancer Pheeyownah releases her bewitching debut R&B album SILVER via Labrador Records. She recently shared singles "Scent/Sweat" from it via LADYGUNN and "Gold" via Popdust.With atmospheric R&B harmonies and poetic lyrics in the realm of Bjork, SZA, FKA Twigs and Flume, Pheeyownah explo ... suite >

Disc Quantity: 1
Date: 2019-05-17
Référence : 533578
Disponibilité : 2/3 SEMAINES

Format : CD
Prix : 14,00 EUR
GREAT WHITE
GREAT ZEPPELIN (LED ZEPPELIN TRIBUTE) (CD)
DEADLINE

Superb reissue of this highly celebrated salute to Led Zeppelin by Great White recorded live in 1996!Jack Russell & Co. rock their way through 14 of Zep's biggest and best-loved tunes including "Ramble On," "Immigrant Song," "No Quarter" and a powerhouse version of "Stairway To Heaven!"Available on CD in a digipak and on vinyl in limited editi ... suite >

Disc Quantity: 1
Date: 2019-06-28
Référence : 533510
Disponibilité : 2/3 SEMAINES

Format : CD
Prix : 20,00 EUR
WAKE, THE
MASKED (CD)
CLEOPATRA

Deluxe CD edition and first time vinyl pressing of the landmark 1993 debut album from Columbus OH goth rockers, The Wake!Special bonus disc contains unreleased mixes, demos and versions heard here for the first time ever!As part of the early '90s wave of goth rock bands, The Wake earned numerous critical accolades and through extensive touring ... suite >

Disc Quantity: 2
Date: 2019-06-28
Référence : 533511
Disponibilité : 2/3 SEMAINES

Format : CD
Prix : 23,50 EUR
REV, MARTIN
CLOUDS OF GLORY (CD)
BUREAU B

Martin Rev is best known as one half of the seminal duoSuicide (with Alan Vega). Listening to his solo albums, itbecomes clear that Rev was responsible for the groupsmusic. Clouds of Glory, his second solo effort, was releasedon the French label New Rose in 1985.

Disc Quantity: 1
Date: 2019-06-21
Référence : 533394
Disponibilité : 2/3 SEMAINES

Format : CD
Prix : 15,50 EUR
REV, MARTIN
CHEYENNE (CD)
BUREAU B

Although it was not released until 1991, Martin Revs thirdsolo album features a wealth of material from the year 1980.For "Cheyenne", Rev created instrumental versions ofmany of the tracks which had formed the basis of the secondSuicide LP entitled "Alan Vega / Martin Rev".

Disc Quantity: 1
Date: 2019-06-21
Référence : 533398
Disponibilité : 2/3 SEMAINES

Format : CD
Prix : 15,50 EUR
STEREO TOTAL
AH! QUEL CINEMA! (CD)
TAPETE

An album title with not one, but two exclamation marks, meaning something akin to "what a palaver"as it primes the listener for songs like "Cinemascope". Themes such as personal injuries ("Ich bin cool"), betrayal ("Mes copines"), personality deficiencies brought on by drug abuse ("Methedrine"), rage ("Hass-Satellit"), inflated opinions of ones ... suite >

Disc Quantity: 1
Date: 2019-07-12
Référence : 526980
Disponibilité : 2/3 SEMAINES

Format : CD
Prix : 15,50 EUR
K.O.G. AND THE ZONGO BRIGADE
WAHALA WAHALA (CD)
HEAVENLY SWEETNESS

This album brings to light the strength and endurance of us as HUMANS. A personal journey and documentation of most of the obstacles we have faced as we have moved from 2 different worlds and how we have overcome these struggles through the freedomof art and music through a firm connection with our roots and culture. It's music from our soul te ... suite >

Disc Quantity: 1
Date: 2019-05-17
Référence : 526818
Disponibilité : 2/3 SEMAINES

Format : CD
Prix : 12,75 EUR
ROCKET, JOHNNY
COME A LITTLE CLOSER (CD)
WOLVERINE

Imagine the scene, Johnny and BB meet Lemmy and Slash in a sleazy downtown honky-tonk dive bar, get drunk and start a band. The name, "Johnny Rocket". A guitar driven rock 'n' roll band, with the rawness of punk, sentiment of the blues and the honesty of country music. Over the next 13 years, Johnny Rocket have developed and moved with the time ... suite >

Disc Quantity: 1
Date: 2019-03-29
Référence : 526363
Disponibilité : 2/3 SEMAINES

Format : CD
Prix : 8,75 EUR
SCANERS, THE
II (CD)
DIRTY WATER

Their second album, put simply, II, is a breakthrough moment, when the crawling Lo Spider once again takes control of this paranoiac, extra-terrestrial-abducted and abducting quartet and bounces the finished 12 doses into the hands of garage master Jim Diamond for mastering. The result? Another bombastic, swirling garage acid trip through the s ... suite >

Disc Quantity: 1
Date: 2019-03-29
Référence : 525028
Disponibilité : 2/3 SEMAINES

Format : CD
Prix : 17,75 EUR
MOVIE
JIJ BENT MIJN VRIEND (DVM)
MOKUM FILMS

Een film over vriendschap van de makers van De kinderen van juf KietVriendschap sluiten moet je leren en dat gaat met vallen en opstaan. RegisseursPetra en Peter Lataster filmen in Jij bent mijn vriend de levendige zesjarigeBranche die net met zijn ouders vanuit MacedoniI naar Nederland is gekomenen voor het eerst naar school gaat. Hij spreekt ... suite >

Disc Quantity: 1
Date: 2019-06-07
Référence : 533879
Disponibilité : EN STOCK

Format : DVM
Prix : 15,25 EUR
MOVIE
GRÄNS (DVM)
FILMFREAK

Tina is een waardevolle kracht bij de grenswacht. Ze is in staat gevoelens als schuld, schaamte en angst te ruiken, en zo pikt ze moeiteloos smokkelaars uit de menigte. Op een dag stapt er een verdacht uitziende man van de veerboot. Niet in staat te ontdekken wat hij verbergt, raakt Tina gebiologeerd door deze Vore en zijn mysterieuze aura. Ze ... suite >

Disc Quantity: 1
Date: 2019-06-10
Référence : 533746
Disponibilité : EN STOCK

Format : DVM
Prix : 15,25 EUR
MOVIE
DHOGS (DVM)
FILMFREAK

De intimiteit van een hotelkamer. De uitgestrektheid van de woestijn. Een auto in de nacht, een verlaten benzinestation. In deze pittoreske setting vinden vreselijke delicten plaats.De onverschilligheid van de omstanders onderstreept de kilte en verdorvenheid van het menselijk bestaan. En wij? Welke rol meten wij ons aan? Dhogs toont de goddelo ... suite >

Disc Quantity: 1
Date: 2019-06-10
Référence : 533747
Disponibilité : EN STOCK

Format : DVM
Prix : 15,25 EUR
MOVIE
STYX (DVM)
IMAGINE

De veertigjarige Rike is een succesvolle arts. Haar werk eist echter alles van haar. Daarom gebruikt ze haar welverdiende vakantie om een oude droom te vervullen: een solozeiltocht van Gibraltar naar het vulkanische eiland Ascension in de Atlantische Oceaan. Haar verlangen naar een zorgeloze vakantie lijkt aanvankelijk uit te komen, maar dan st ... suite >

Disc Quantity: 1
Date: 2019-04-26
Référence : 525712
Disponibilité : EN STOCK

Format : DVM
Prix : 17,50 EUR
MOVIE
MIMOSAS (DVM)
CONTACT FILM

Mystieke wijsheid en poItische suggestie gaan hand in hand in deze onder Herzogiaanse omstandigheden in het Marokkaanse Atlasgebergte op beeldschoon 35mm gedraaide queeste: om de wens van een stervende sjeik te vervullen, moet een drietal mannen onbegaanbare bergpassen en andere gevaren trotseren. Laxe trotseerde met cast en crew de ontberingen ... suite >

Disc Quantity: 1
Date: 2019-04-26
Référence : 525711
Disponibilité : EN STOCK

Format : DVM
Prix : 17,50 EUR
MOVIE
KLANKEN VAN OORSPRONG (DVM)
SCARAB

Deze muzikale documentaire gaat over de belangrijke rol die artiesten met een Nederlands-Indische achtergrond hebben gespeeld in de Nederlandse popmuziek. Het is een mozaïek van verhalen over de kracht van overleven in moeilijke omstandigheden en de herkomst van de geportretteerden, afgewisseld met (swingende) muziek en nog nooit eerder vertoon ... suite >

Disc Quantity: 1
Date: 2019-05-03
Référence : 525713
Disponibilité : EN STOCK

Format : DVM
Prix : 21,00 EUR
MOVIE
HOLLYWOOD AAN DE SCHELDE (DVM)
DALTON

"Na 2 decennia bloed, zweet en tranen is het eindelijk zover: Robbe de Hert presenteert 'Hollywood aan de Schelde', zijn langverwachte documentaire over de geschiedenis van de Vlaamse film. Twee jaar geleden leek het project nog op sterven na dood, maar door een crowdfunding campagne, de Robbe de Hert Benefietavond in de Arenbergschouwburg en s ... suite >

Disc Quantity: 1
Date: 2019-04-09
Référence : 525706
Disponibilité : EN STOCK

Format : DVM
Prix : 17,50 EUR
MOVIE
DONBASS (DVM)
IMAGINE

"Wanneer oorlog vrede wordt genoemd, propaganda tot waarheid wordt gebombardeerd en haat tot liefde wordt verheven, dan begint het leven op de dood te lijken. Regisseur Sergei Loznitsa geeft een 'praktische handleiding' voor het overleven in zo'n hel. In dit geval heeft die hel een specifieke naam: het Oost-Oekraïense Donbass, waar criminele be ... suite >

Disc Quantity: 1
Date: 2019-04-09
Référence : 525707
Disponibilité : EN STOCK

Format : DVM
Prix : 17,50 EUR
MOVIE
OLD MAN AND THE GUN, (THE) (BRM)
THE SEARCHERS

"De charmante Forrest Tucker (Robert Redford) is al ruim op pensioengerechtigde leeftijd, maar nog steeds een van de meest succesvolle bankovervallers van de 20e eeuw. Wanneer hij ook nog de vrouw van zijn dromen ontmoet lijkt zijn leven compleet. Maar wanneer de jonge detective John Hunt (Casey Affleck) een klopjacht organiseert op Forrest en ... suite >

Disc Quantity: 1
Date: 2019-06-21
Référence : 525244
Disponibilité : EN STOCK

Format : BRM
Prix : 19,75 EUR
MOVIE
OLD MAN AND THE GUN, (THE) (DVM)
THE SEARCHERS

"De charmante Forrest Tucker (Robert Redford) is al ruim op pensioengerechtigde leeftijd, maar nog steeds n van de meest succesvolle bankovervallers van de 20e eeuw. Wanneer hij ook nog de vrouw van zijn dromen ontmoet lijkt zijn leven compleet. Maar wanneer de jonge detective John Hunt (Casey Affleck) een klopjacht organiseert op Forrest en zi ... suite >

Disc Quantity: 1
Date: 2019-06-21
Référence : 525243
Disponibilité : EN STOCK

Format : DVM
Prix : 18,50 EUR
MOVIE
COLETTE (BRM)
THE SEARCHERS

"Het waargebeurde verhaal van COLETTE begint wanneer ze als simpel plattelandsmeisje rond 1900 als jonge bruid van de beroemde, maar berooide schrijver Henri "Willy" Gauthier-Villars haar entree maakt in de Parijse high society. Verveeld met haar nieuwe bestaan schrijft ze dagboeken vol met haar seksuele fantasieIn, die uiteindelijk onder Willy ... suite >

Disc Quantity: 1
Date: 2019-05-17
Référence : 525240
Disponibilité : EN STOCK

Format : BRM
Prix : 19,75 EUR
MOVIE
COLETTE (DVM)
THE SEARCHERS

"Het waargebeurde verhaal van COLETTE begint wanneer ze als simpel plattelandsmeisje rond 1900 als jonge bruid van de beroemde, maar berooide schrijver Henri "Willy" Gauthier-Villars haar entree maakt in de Parijse high society. Verveeld met haar nieuwe bestaan schrijft ze dagboeken vol met haar seksuele fantasieIn, die uiteindelijk onder Willy ... suite >

Disc Quantity: 1
Date: 2019-05-17
Référence : 525239
Disponibilité : EN STOCK

Format : DVM
Prix : 18,50 EUR
MOVIE
COLD PURSUIT (BRM)
THE SEARCHERS

"In een luxueus skigebied in de Rocky Mountains, is de lokale politie niet veel actie gewend. Hier komt verandering in als de zoon van hardwerkende sneeuwruimer Nels Coxman (Liam Neeson), vermoord wordt door de flamboyante drugsbaron Viking (Tom Bateman). Gedreven door wraak en tot de tanden gewapend, gaat Nels de strijd aan met het gehele drug ... suite >

Disc Quantity: 1
Date: 2019-07-04
Référence : 525247
Disponibilité : 2/3 SEMAINES

Format : BRM
Prix : 19,75 EUR
MOVIE
COLD PURSUIT (DVM)
THE SEARCHERS

"In een luxueus skigebied in de Rocky Mountains, is de lokale politie niet veel actie gewend. Hier komt verandering in als de zoon van hardwerkende sneeuwruimer Nels Coxman (Liam Neeson), vermoord wordt door de flamboyante drugsbaron Viking (Tom Bateman). Gedreven door wraak en tot de tanden gewapend, gaat Nels de strijd aan met het gehele drug ... suite >

Disc Quantity: 1
Date: 2019-07-04
Référence : 525245
Disponibilité : 2/3 SEMAINES

Format : DVM
Prix : 18,50 EUR
MOVIE
BEN IS BACK (BRM)
THE SEARCHERS

"Ben (Lucas Hedges) is een charmante 19-jarige jongen, maar ligt door zijn drugsverslaving met zichzelf in de knoop. Wanneer hij tijdens de kerstdagen onverwachts uit de afkickkliniek terugkeert naar zijn familie, wordt hij door zijn moeder Holly(Julia Roberts) met open armen ontvangen. Haar liefde voor Ben is onvoorwaardelijk, maar ze leert al ... suite >

Disc Quantity: 1
Date: 2019-05-23
Référence : 525242
Disponibilité : EN STOCK

Format : BRM
Prix : 19,75 EUR
MOVIE
BEN IS BACK (DVM)
THE SEARCHERS

"Ben (Lucas Hedges) is een charmante 19-jarige jongen, maar ligt door zijn drugsverslaving met zichzelf in de knoop. Wanneer hij tijdens de kerstdagen onverwachts uit de afkickkliniek terugkeert naar zijn familie, wordt hij door zijn moeder Holly(Julia Roberts) met open armen ontvangen. Haar liefde voor Ben is onvoorwaardelijk, maar ze leert al ... suite >

Disc Quantity: 1
Date: 2019-05-23
Référence : 525241
Disponibilité : EN STOCK

Format : DVM
Prix : 18,50 EUR
MOVIE
BEAUTIFUL BOY (BRM)
THE SEARCHERS

"Journalist David Sheff (Steve Carell) en zijn getalenteerde tienerzoon Nic (Timothe Chalamet) zijn twee handen op n buik. Wanneer David ontdekt dat Nic worstelt met een drugsverslaving, stort zijn wereld plots in. David besluit om alles in het werk te stellen om zijn zoon te begrijpen en te redden.Maar hoe red je iemand die (misschien) niet ge ... suite >

Disc Quantity: 1
Date: 2019-04-02
Référence : 525215
Disponibilité : EN STOCK

Format : BRM
Prix : 19,75 EUR
MOVIE
BEAUTIFUL BOY (DVM)
THE SEARCHERS

"Journalist David Sheff (Steve Carell) en zijn getalenteerde tienerzoon Nic (Timothe Chalamet) zijn twee handen op n buik. Wanneer David ontdekt dat Nic worstelt met een drugsverslaving, stort zijn wereld plots in. David besluit om alles in het werk te stellen om zijn zoon te begrijpen en te redden.Maar hoe red je iemand die (misschien) niet ge ... suite >

Disc Quantity: 1
Date: 2019-04-02
Référence : 525214
Disponibilité : EN STOCK

Format : DVM
Prix : 18,50 EUR
MOVIE
AT ETERNITY'S GATE (BRM)
THE SEARCHERS

"Wanneer Vincent van Gogh (Willem Dafoe) in 1886 verhuist, met als doel door te breken als kunstenaar, leert hij een avant-gardistische groep kunstenaars kennen onder wie Paul Gauguin. Maar Van Gogh stuit alleen maar op nog meer onbegrip en afwijzingen en vertrekt uiteindelijk naar Arles in de hoop een nieuw bestaan te bouwen. In zijn zoektocht ... suite >

Disc Quantity: 1
Date: 2019-08-28
Référence : 525198
Disponibilité : 2/3 SEMAINES

Format : BRM
Prix : 16,00 EUR
MOVIE
AMERICAN ANIMALS (BRM)
THE SEARCHERS

"Na een bezoek aan de Universiteit van Transsylvania besluiten de vier jonge vrienden Spencer, Warren, Eric en Chas om voor de lol het meest zeldzame en waardevolle boek uit de schoolbibliotheek te stelen. Maar wat begint als een grap verandert al snel in een dolgedraaid avontuur met serieuze gevolgen. American Animals, geregisseerd door Bart L ... suite >

Disc Quantity: 1
Date: 2019-04-16
Référence : 525218
Disponibilité : EN STOCK

Format : BRM
Prix : 19,75 EUR
MOVIE
AMERICAN ANIMALS (DVM)
THE SEARCHERS

"Na een bezoek aan de Universiteit van Transsylvania besluiten de vier jonge vrienden Spencer, Warren, Eric en Chas om voor de lol het meest zeldzame en waardevolle boek uit de schoolbibliotheek te stelen. Maar wat begint als een grap verandert al snel in een dolgedraaid avontuur met serieuze gevolgen. American Animals, geregisseerd door Bart L ... suite >

Disc Quantity: 1
Date: 2019-04-16
Référence : 525216
Disponibilité : EN STOCK

Format : DVM
Prix : 18,50 EUR
MOVIE
MILE 22 (BRM)
THE SEARCHERS

James Silva (Mark Wahlberg) is een special agent binnen een elite-eenheid die wereldwijd onzichtbaar opereert. Wanneer Silva de opdracht krijgt om samen met zijn team een informant naar de luchthaven, 22 mijl verderop, te smokkelen beseft hij dat de ontsnappingsroute dwars door het centrum van de corrupte politiestaat loopt. Het vliegtuig heeft ... suite >

Disc Quantity: 1
Date: 2019-02-26
Référence : 523509
Disponibilité : EN STOCK

Format : BRM
Prix : 19,75 EUR
MOVIE
MILE 22 (DVM)
THE SEARCHERS

James Silva (Mark Wahlberg) is een special agent binnen een elite-eenheid die wereldwijd onzichtbaar opereert. Wanneer Silva de opdracht krijgt om samen met zijn team een informant naar de luchthaven, 22 mijl verderop, te smokkelen beseft hij dat de ontsnappingsroute dwars door het centrum van de corrupte politiestaat loopt. Het vliegtuig heeft ... suite >

Disc Quantity: 1
Date: 2019-02-26
Référence : 523508
Disponibilité : EN STOCK

Format : DVM
Prix : 18,50 EUR
MOVIE
AT ETERNITY'S GATE (DVM)
THE SEARCHERS

"Wanneer Vincent van Gogh (Willem Dafoe) in 1886 verhuist, met als doel door te breken als kunstenaar, leert hij een avant-gardistische groep kunstenaars kennen onder wie Paul Gauguin. Maar Van Gogh stuit alleen maar op nog meer onbegrip en afwijzingen en vertrekt uiteindelijk naar Arles in de hoop een nieuw bestaan te bouwen. In zijn zoektocht ... suite >

Disc Quantity: 1
Date: 2019-08-28
Référence : 525197
Disponibilité : 2/3 SEMAINES

Format : DVM
Prix : 15,25 EUR
MOVIE
BURNING (DVM)
IMAGINE

Jongsoo werkt als parttime koerier in Seoul, maar droomt van een schrijverscarriere. Op een dag wordt hij op straat aangesproken door een oud klasgenootje: de leuke en opgewekte Haemi. Ze staat op het punt om naar Afrika te reizen en vraagt hem of hij in de tussentijd op haar kat wil passen. Jongsoo betwijfelt of het beestje wel echt bestaat, m ... suite >

Disc Quantity: 1
Date: 2019-02-12
Référence : 523507
Disponibilité : EN STOCK

Format : DVM
Prix : 17,50 EUR
MOVIE
WOMAN AT WAR (DVM)
IMAGINE

Benedikt Erlingsson"Halla is een vijftigjarige, onafhankelijke vrouw. Ze leeft een rustig bestaan in Reykjavik en werkt er als koordirigent. Maar achter de schermen van deze ogenschijnlijk vredige routine, leidt Halla een dubbelleven als radicale milieuactivist. In haar eentje verklaart ze de oorlog aan de lokale aluminiumindustrie om de pracht ... suite >

Disc Quantity: 1
Date: 2019-03-05
Référence : 524146
Disponibilité : EN STOCK

Format : DVM
Prix : 17,50 EUR
MOVIE
TRANSIT (DVM)
IMAGINE

Het Duitse leger nadert Parijs. Georg, een Duitse vluchteling, weet op het laatste moment te ontsnappen naar Marseille. In zijn bagage belanden een manuscript, brieven en een visum van de Duitse schrijver Weidel. Wanneer Georg in de Franse havenstad wordt aangezien voor Weidel, neemt hij zijn identiteit aan om een felbegeerde plek te bemachtige ... suite >

Disc Quantity: 1
Date: 2019-02-05
Référence : 523506
Disponibilité : EN STOCK

Format : DVM
Prix : 17,50 EUR
MOVIE
LAST SON, (THE) (DVM)
THE SEARCHERS

Massachusetts, 18 juli 1969. Terwijl de wereld thuis in spanning kijkt naar de lancering van Apollo 11, wordt op het eiland Chappaquiddick, een geliefd vakantieoord voor welgestelde Amerikanen, een van de meest controversiIle politieke doofpotaffaires van Amerika georkestreerd. Na het verlaten van een feestje ontsnapt Ted Kennedy ternauwernood ... suite >

Disc Quantity: 1
Date: 2019-01-29
Référence : 520362
Disponibilité : EN STOCK

Format : DVM
Prix : 18,50 EUR
MOVIE
BOOK CLUB (DVM)
PARADISO

Diane (Diane Keaton) is pas vrijgezel na een huwelijk van 40 jaar. Vivian (Jane Fonda) geniet van haar leven als eeuwige vrijgezel. Sharon (Candice Bergen) verwerkt nog steeds haar scheiding van jaren geleden. En het huwelijk van Carol (Mary Steenburgen) zit in een sleur. Het leven van de vier hartsvriendinnen zal nooit meer hetzelfde zijn nada ... suite >

Disc Quantity: 1
Date: 2018-12-18
Référence : 520376
Disponibilité : EN STOCK

Format : DVM
Prix : 10,50 EUR
MOVIE
PRIERE, (LA) (DVM)
CHERRY PICKERS

"Thomas (22) belandt in een klooster om af te kicken. Het gebouw ligt op een geïsoleerd bergplateau, omringd door het adembenemende berglandschap van de Franse Alpen. Hij woont er samen met andere verslaafde jongens en er is niets. Geen medicijnen, geen drank en sigaretten. Geen contact met de buitenwereld, ook niet met de meisjes die in een an ... suite >

Disc Quantity: 1
Date: 2019-01-15
Référence : 522519
Disponibilité : EN STOCK

Format : DVM
Prix : 10,50 EUR
MOVIE
PEPPERMINT (BRM)
THE SEARCHERS

Wanneer Riley wakker wordt uit een diepe coma herinnert ze zich alleen nog hoe haar onschuldige dochtertje en man voor haar ogen brutaal werden vermoord. Als het gerechtelijke systeem de moordenaars ook nog eens vrijuit laat gaan besluit Riley dat ze het heft in eigen handen moet nemen. Ze begint aan een tocht door de onderwereld van Los Angele ... suite >

Disc Quantity: 1
Date: 2019-01-22
Référence : 522522
Disponibilité : 2/3 SEMAINES

Format : BRM
Prix : 19,75 EUR
MOVIE
PEPPERMINT (DVM)
THE SEARCHERS

Wanneer Riley wakker wordt uit een diepe coma herinnert ze zich alleen nog hoe haar onschuldige dochtertje en man voor haar ogen brutaal werden vermoord. Als het gerechtelijke systeem de moordenaars ook nog eens vrijuit laat gaan besluit Riley dat ze het heft in eigen handen moet nemen. Ze begint aan een tocht door de onderwereld van Los Angele ... suite >

Disc Quantity: 1
Date: 2019-01-22
Référence : 522521
Disponibilité : EN STOCK

Format : DVM
Prix : 18,50 EUR
MOVIE
MY GENERATION (DVM)
PARADISO

Brits filmicoon Michael Caine is de hoofdpersoon n verteller van My Generation, een levendige en inspirerende vertelling van zijn persoonlijke ervaringen in het Londen van de jaren 60. Ondersteund door prachtige archiefbeelden, invloedrijke songs en door middel van gesprekken met iconen (uit die tijd) als Paul McCartney, Twiggy, David Baily en ... suite >

Disc Quantity: 1
Date: 2019-01-22
Référence : 522523
Disponibilité : EN STOCK

Format : DVM
Prix : 14,50 EUR
MOVIE
MCQUEEN (DVM)
PARADISO

Een intiem portret van het buitengewone leven, werk en talent van modeontwerper Alexander McQueen. Door middel van exclusieve interviews met zijn beste vrienden en familie, archiefbeelden, schitterende visuals en muziek is Mcqueen een authentieke lofzang en een aangrijpend portret van de bevlogen, maar tegelijkertijd gekwelde mode-visionair.

Disc Quantity: 1
Date: 2019-01-22
Référence : 522524
Disponibilité : EN STOCK

Format : DVM
Prix : 18,50 EUR
MOVIE
CH'TITE FAMILLE, LA (DVM)
PARADISO

Valentin D, die samen met zijn partner Constance een succesvol designerduo vormt, heeft om een plek in de exclusieve wereld vol luxe te verwerven altijd gelogen over zijn eenvoudige komaf. Wanneer zijn ongemanierde moeder, broer en schoonzus onverwachts bij de opening van zijn retrospectief in het prestigieuze Palais de Tokyo in Parijs komen op ... suite >

Disc Quantity: 1
Date: 2018-11-30
Référence : 520355
Disponibilité : 2/3 SEMAINES

Format : DVM
Prix : 18,50 EUR
MOVIE
BILLIONAIRE BOYS CLUB (BRM)
THE SEARCHERS

Joe Hunt is een excellente student wiskunde, zijn vriend Karny heeft veel prestigieuze vrienden. Samen overtuigen ze hun ex-klasgenoten van de Harvard School for Boys om te investeren in een ambitieus project: de Billionaire Boys Club. Dankzij het initiIle succes en hun uitbundige levensstijl, worden de twee direct grote sterren in de sociale s ... suite >

Disc Quantity: 1
Date: 2019-03-12
Référence : 522529
Disponibilité : EN STOCK

Format : BRM
Prix : 19,75 EUR
MOVIE
BILLIONAIRE BOYS CLUB (DVM)
THE SEARCHERS

Joe Hunt is een excellente student wiskunde, zijn vriend Karny heeft veel prestigieuze vrienden. Samen overtuigen ze hun ex-klasgenoten van de Harvard School for Boys om te investeren in een ambitieus project: de Billionaire Boys Club. Dankzij het initiIle succes en hun uitbundige levensstijl, worden de twee direct grote sterren in de sociale s ... suite >

Disc Quantity: 1
Date: 2019-03-12
Référence : 522528
Disponibilité : EN STOCK

Format : DVM
Prix : 18,50 EUR
MOVIE
ADEMLOOS (DVM)
DALTON

"Filmmaker DaniIl Lambo groeide op tussen het asbest van Eternit in Kapelle-op-den-Bos. Het gerespecteerde bedrijf zorgde voor werkgelegenheid en welvaart in de streek, ook DaniIls vader was arbeider en vakbondsman in de fabriek. Wanneer de eerste slachtoffers vallen, zijn er maar weinigen die het opnemen tegen het bedrijf. Ook DaniIls vader ni ... suite >

Disc Quantity: 1
Date: 2019-01-15
Référence : 522520
Disponibilité : EN STOCK

Format : DVM
Prix : 17,50 EUR
MOVIE
3 DAYS IN QUIBERON (DVM)
CONTACT FILM

Emily Atef1981, Quiberon, een plaatsje aan de Bretonse kust. Hilde Fritsch komt haar oude vriendin bezoeken die zich heeft teruggetrokken in een kuurhotel. Deze vriendin is de wereldberoemde actrice Romy Schneider, maar samen zien ze eruit als twee gewone vrouwen die blij zijn elkaar weer te zien. Maar al snel wordt duidelijk dat de actrice Hil ... suite >

Disc Quantity: 1
Date: 2019-01-22
Référence : 522527
Disponibilité : EN STOCK

Format : DVM
Prix : 17,50 EUR
MOVIE
TIEMPO COMPARTIDO (DVM)
CONTACT FILM

"Even lekker bijkomen en aan hun relatie sleutelen, denken vakantiegangers Pedro en Eva. Met hun zoontje arriveren ze in Vistamar: een mega vakantie-resort met schitterende zwembaden, golfbanen en animatie.Al snel verschijnen er scheurtjes in het paradijs. Want de villa van Pedro en Eva blijkt dubbel geboekt. Eva besluit dat er niks anders op z ... suite >

Disc Quantity: 1
Date: 2018-11-27
Référence : 520576
Disponibilité : EN STOCK

Format : DVM
Prix : 17,50 EUR