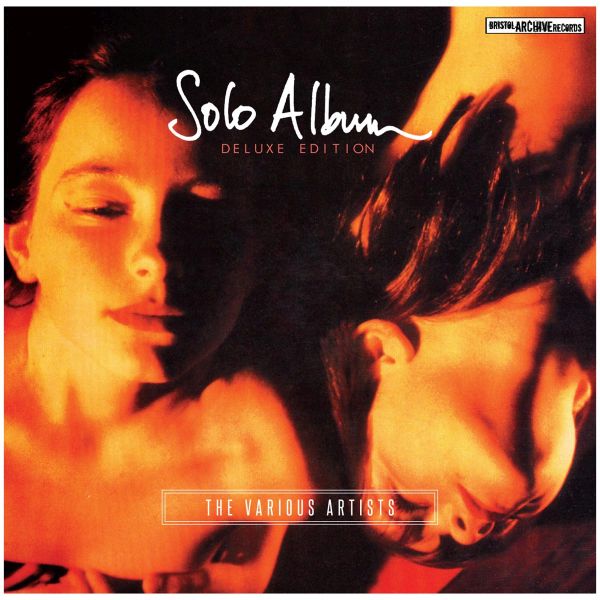 1 - VARIOUS-ARTISTS, THE - SOLO ALBUM - (CD)
BRISTOL ARCHIVE

GENRE: New Wave, Post Punk.NB this is not a compilation album. 20 tracks by the band that confused the hell out of record reviewers everywhere.SOLO ALBUM originally released in 1980, and now re-released in 2012 rides again with a 6-page booklet entitled 'The true story behind the most confusingly named band of all time' In 2012 the members of THE VARIOUS ARTISTS may have bought a Band Name Generator App to ensure a name that guaranteed the correct allocation of royalties and an indexing in record shops to aid discovery. Then again, if you made one mistake, you might not add to it by calling your album SOLO ALBUM. But then again, if you've been in Bristol for a few years Bristolian irony may just have rubbed off. We have to take some credit because this lot weren't born and bred.The Key brothers Jonjo (Vocals/Guitars) and Robin (Guitars/Vocals/Keyboard), were originally from Birmingham which perhaps explains a certain TWO TONE reference here and there. They were joined by John Langley a drummer of some distinction, with Christian Clarke providing Bass.3/4s of THE VARIOUS ARTISTS were simultaneously THE ART OBJECTS, (with original Various Artists member Bill Stair on Bass Guitar) and it was from this 'school' that emerged THE BLUE AEROPLANES. Not that the bands were taking the same subjects and this isn't an album that traces that evolution. Nor do we have to find echoes of the 'Bristol Sound' because it isn't there.

TRACKLISTING: 01. Money Matters 02. Unlucky In Love 03. Hard Luck Stories 04. Paradise Lost 05. Anaesthetic 06. Weekends 07. Stephens Body 08. Time Of My Life 09. Other Peoples Parties 10. Upmarkette 11. She's A Machine 12. Questionaire? 13. Original Mixed Up Kid 14. Unofficial Secrets 15. Own Up 16. I Believe In The Ant (live) 17. Straight Sex (live) 18. Questionaire? (live) 19. Unlucky In Love (live) 20. Upmarkette (live)

Les personnes qui ont commandé cet article ont aussi commandé SECRET AFFAIR, SKEPTICS, ESCAVELS, PEAWEES, ...

Format: CD

Disc Quantity: 1
Date: 01-10-2012
Référence : 429684
Disponibilité: EN STOCK

Prix : 17,00 EUR