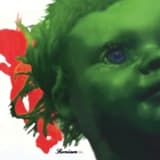 1 - SAMIAM - BILLY - (LP)
NEW RED ARCHIVE

Deluxe gatefold 20th Anniversary reissue of Samiam's third album, produced in January 1992 by Goo Goo Doll's producer A.J. Petri. This album was the blueprint for the band signing on to major label Atlantic. This release was considered more accessible, with a great melodic hardcore sound. Contains the single "Don't Break Me". Artwork lovingly restored by original artist, guitarist, Sergie Loobkoof (album covers for Lagwagon, We Are Scientists, Good Riddance). The band is touring in 2012 and 2011's Samiam release "Trips" received 4/5 stars from Alternative Press. Comes on white vinyl with MP3 download codes. Limited to 1,000 copies.

TRACKLISTING: 01. Saki To Me 02. No Guts 03. Rough House 04. Rockin' At The Rollerderby 05. Rev It Up & Go 06. Hands Up! 07. Pay The Price 08. Wash 'n' Dry ( There's A Cat In The Dyer) 09. Kick Her Out 10. Tura 11. Quick Mechanic 12. Pornstar 13. Told You So 14. Don't Wanna Go (to Vegas With You) 15. Tiger Girl 16. Under My Skin 17. Creature

Les personnes qui ont commandé cet article ont aussi commandé FALCO, TAV -& PANTHER BURNS-, FALCO, TAV, POISON IDEA, ...

Format: LP

Disc Quantity: 1
Date: 10-07-2012
Référence : 316785
Disponibilité: 2/3 SEMAINES

Prix : 15,00 EUR