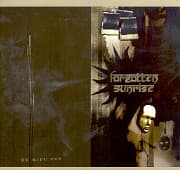 1 - FORGOTTEN SUNRISE - RU:MIPU:DUS - (CD)
MY KINGDOMMUSIC

Heavier than metal, darker than gothic, colder than electronic.. welcome to the mesmerizing epitaph to this decadent world. Deluxe digipack with 12 page booklet illustrated with amazing artwork.



Format: CD

Disc Quantity: 1
Date: 20-01-2004
Référence : 348203
Disponibilité: EN STOCK

Prix : 12,75 EUR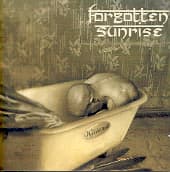 2 - FORGOTTEN SUNRISE - WILLAND - (CD)
MY KINGDOMMUSIC

FORGOTTEN SUNRISE is without a doubt one the most exciting bands in years not only because of all the different styles but because the mix works like a charm. Its definitely something you havent heard before, Psychedelic, trippy, schizophrenic, disturbing and utterly mesmerizing is what Id call it. One of the key factors is that the band has an uncanny talent for Pop sensibility. They mix all kinds of different elements and then by some mysterious way they manage to make it catchy as hell. Oh yeah and damn heavy too when need be. I do believe this is a violation against some universal laws of music. Every open minded Metal fan should give it a chance.



Format: CD

Disc Quantity: 1
Date: 17-04-2007
Référence : 370517
Disponibilité: EN STOCK

Prix : 12,75 EUR